There are so many reasons to adore organic lemon essential oil. Its slightly sugary, yet sour citrus aroma is easy to recognize. It is uplifting and energizing. Best of all, it is an easy, cost-effective way to clean around the house, office, garage, and more.
Why We Love This Oil
Bright, sugary citrus scent that is slightly sour and reminiscent of cutting into a fresh lemon
Packed with up to 76% (+)-Limonene for great cleaning power
Easy to use and blend
Gentle on the budget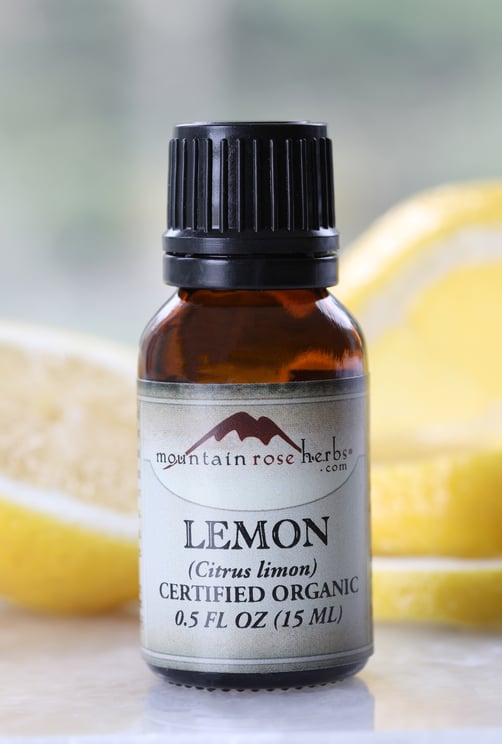 Tips and Recipes for Easy Cleaning


1. Greasy Messes in the Kitchen
Yep, lemon helps cut through grease! It can be added to surface cleaners for the stove and counter, dish washing soap, or scouring scrubs for oven and glass stove top cleaning.
Lemon Spray for Grease Recipe
Directions
Add lemon essential oil and Castille soap to a 3 oz. bottle of lemon thyme hydrosol with a mister (our 3 oz. size already comes with a mister!).
Shake well and use as needed.


2. Sticky Residues
In addition to greasy messes, lemon essential oil breaks down sticky residues and adhesives. It is great for removing stickers and labels! Recipe can be increased for larger surfaces.
Lemon Sticky Residue Remover Recipe
Combine carrier oil

, baking soda,

and

lemon essential oil

.

Apply to sticky area and let sit for 10-15 minutes.

Scrape, clean, and repeat if needed.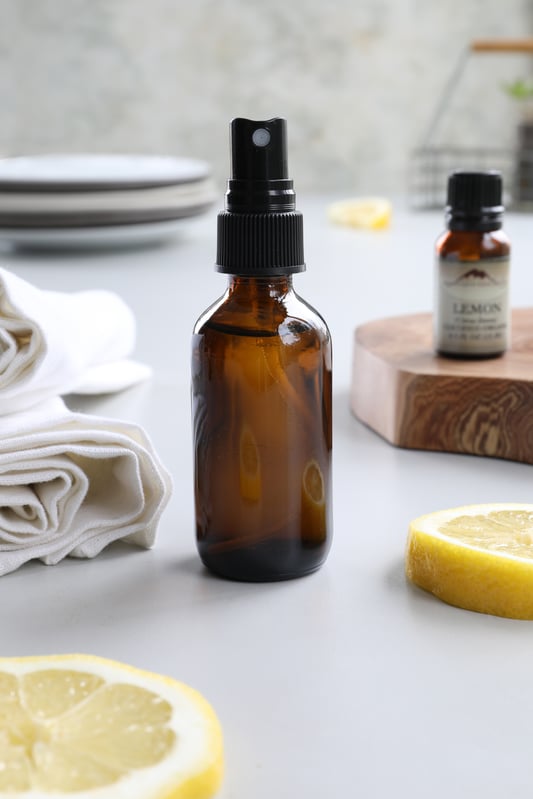 3. Wood Furniture Polish
Lemon is a go-to ingredient for DIY wood polishes. Try our natural lemon furniture polish recipe.


4. Bathroom Cleaning
Another great place for using lemon essential oil is the bathroom. It can be added to surface sprays and tile scrubs, leaving a refreshing, clean scent in your space. Try using them in a DIY toilet bomb for quick, mess-free cleaning.


5. Four Thieves® Oil Blend
Lemon is a classic ingredient in the Four Thieves® Oil Blend, which can be properly diluted in hand soaps, surface cleaners, and diffusers to freshen your space. Find our Mountain Rose Herbs version in the aromatherapy section of our blog.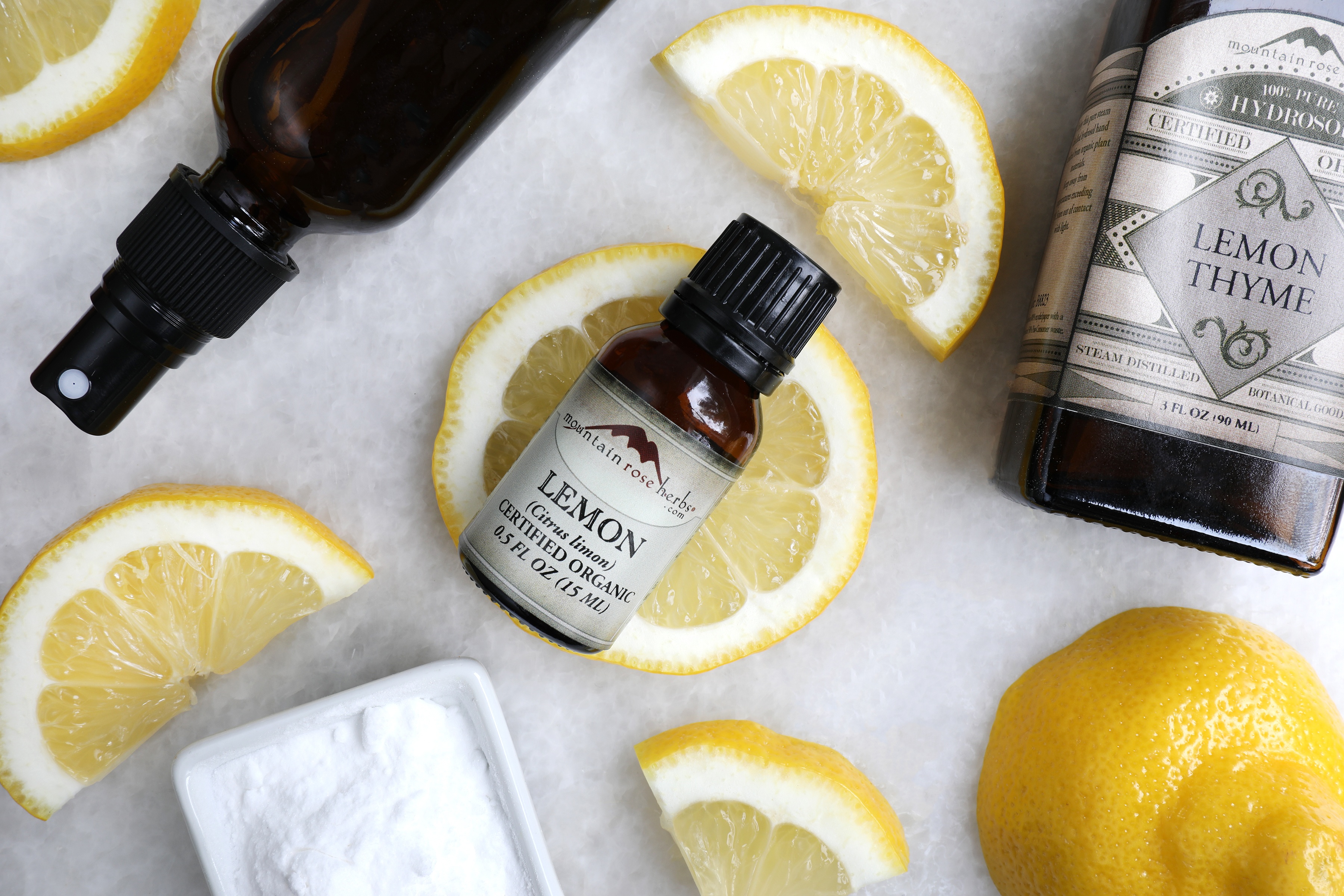 Looking for more inspiration?

You may also be interested in: