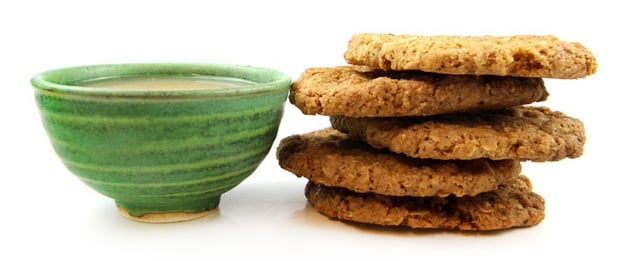 As cool breezes make a wish and blow the leaves from the trees, I start to crave a cinnamon scented home warmed by an ever-baking oven. Rather than old favorites, I tend to make new recipes each fall to leave my lucky recipients guessing what exciting sweet treats they'll get this time around.
On the hunt for this year's perfect seasonal cookie, I decided to spice up the best oatmeal cookie recipe ever with some very special homemade chai powder. These cookies are crunchy, sweet, salty, warming, spicy, aromatic deliciousness. Go ahead and make a double batch if you plan to share these at a gathering – they go fast!
Chai Spice Oatmeal Cookie Recipe
Ingredients
1 cup organic all-purpose flour
3/4 teaspoon baking powder
1/2 teaspoon baking soda
1/3 teaspoon sea salt
1 3/4 sticks softened organic butter
1 cup organic sugar
1/4 cup packed organic light brown sugar
1 large organic free-range egg
1 teaspoon organic vanilla extract
2 1/2 cups organic old-fashioned rolled oats
Powdered Chai Spice Mix
3/4 tsp organic cinnamon powder, 1/2 tsp organic cardamom powder, 1/4 tsp organic ginger powder, 1/8 tsp organic clove powder, 1/8 tsp organic nutmeg powder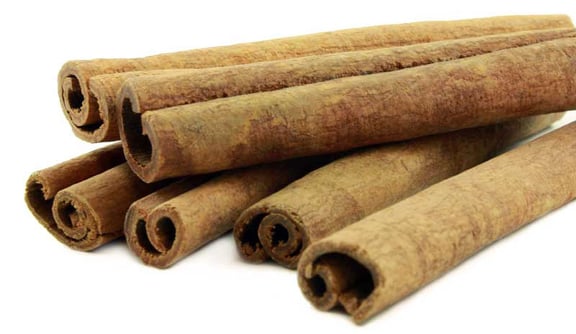 Directions
1. Preheat oven to 350 degrees.
2. Whisk flour, baking powder, baking soda, powdered spice mix, and sea salt together.
3. In another bowl, beat butter and sugars until fluffy and creamy. Add egg and vanilla to the butter and sugar mixture and beat until combined. Scrape bowl with spatula.
4. Gradually add flour mixture to the butter mixture and stir until it just becomes smooth.
5. Gradually add oats and mix until well combined.
6. Roll 2 tablespoons of dough into balls with your hands. Place on parchment lined baking sheets about 2 1/2 inches apart. Gently press down each ball to about 3/4-inch thickness using fingertips.
7. Bake until cookies are golden brown, about 13 to 16 minutes, rotating baking sheet halfway through. Transfer baking sheet to wire rack to cool.
Makes 22-24 amazingly delicious chai cookies! If you liked these, you may also like our spicy Pfeffernusse cookie recipe.