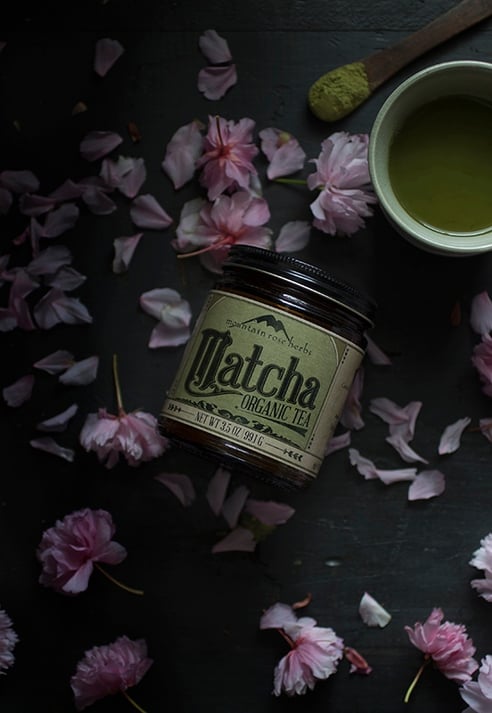 Spring is in full swing, and that means all the first leaves and shoots of tea plants around the world are just beginning to emerge. We are excited to add a certified organic ceremonial grade Matcha Tea to our selection of green teas.
Making ceremonial matcha begins with the raw botanical material. Matcha tea is grown exclusively in Japan, where a special method of cultivation has been developed over centuries to give this tea extraordinary nutrient and flavor profiles. Ceremonial grade matcha is produced using only the youngest tea leaves that emerge in the spring, and it is slowly ground to a powder, which processes only small amounts of matcha powder per hour. This slow motion technique helps minimize friction and prevents the tea from being "burned," retaining its nutrients, chlorophyll, and brilliant green color.
How to make matcha Tea video
While our Matcha Tea is still appropriate for use in smoothies, ice cream, lattes, and other culinary creations, in Japan it's strictly used in the traditional tea ceremony. Many of us here at Mountain Rose Herbs are great admirers of the tea ceremony, finding that it helps us to be grounded and to cultivate reverence for the natural world. You can recreate this tradition at home with our beautiful matcha set.
We're also passionate about matcha's healthful properties, and we encourage its use in DIY projects for skin and body.