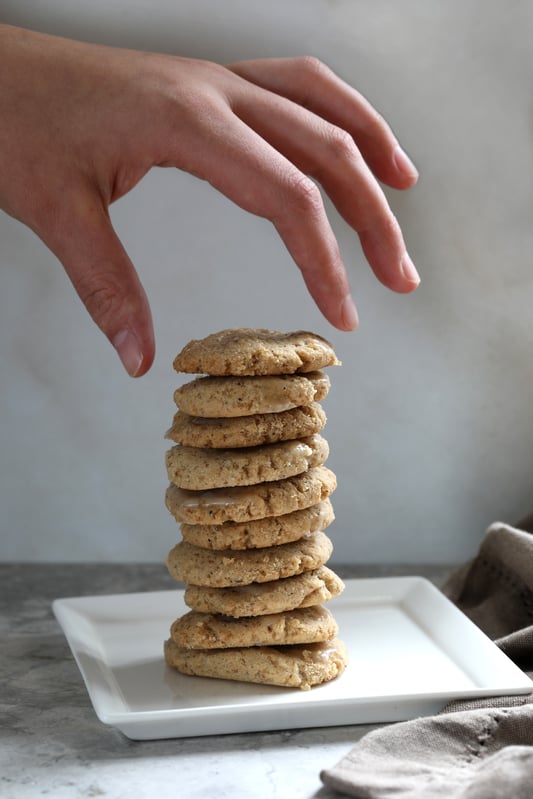 At home, my kitchen is never lacking cardamom. I like this spice so much that I've got a separate hand-held spice grinder filled with just hulled cardamom (hint, if you use a clear glass vase grinder, you won't get your cardamom confused with your black pepper). This way, I can have freshly ground cardamom goodness whenever I want! One of my favorite ways to enjoy it is in sweets, like shortbread or teacake. I adapted this recipe for my gluten-free and dairy-free friends, so we could all enjoy it together.


Gluten-Free Dairy-Free Cardamom Sugar Cookie Recipe
Makes about 4 dozen small, bite-size cookies.
Ingredients:
Directions:
Mix wet ingredients together in a mixing bowl.
Mix dry ingredients together in a separate bowl.
Slowly add wet ingredients to dry ingredients.
After the batter is well mixed, let it sit for one hour.
Preheat oven to 350 degrees.
Shape the batter into 1-inch balls and flatten so they are about ¼-inch thick.
Place cookies on cookie sheet.
Bake for 10 minutes (or until lightly brown) at 350 degrees Farenheit.
Let cool.
How To Serve:
Before enjoying, sprinkle a little extra ground cardamom and powdered sugar. Or, drizzle with a little icing (mix a tablespoon of water with enough powdered sugar and cardamom powder to form a glaze). You could even add some granulated sugar and a few sprinkles of Kiawe Smoked Sea Salt for a nice sweet 'n salty crunch. Enjoy!
Looking for more Gluten-Free Dairy-Free Deliciousness? Try these:

You may also enjoy: