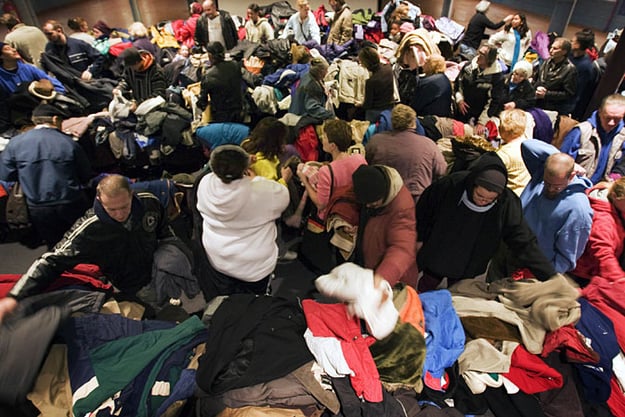 Buy Nothing Day is Friday, November 23. Here at Mountain Rose Herbs, we believe that the health of the planet is more important than profit. That's why we support Buy Nothing Day
The Buy Nothing Day movement has been around since 1992 and was organized in Canada to protest overconsumption. It evolved further to oppose the commercialization of "Black Friday," the big shopping day after Thanksgiving.
Not only does Black Friday promote overconsumption, it also tends to promote the buying of cheap goods made by workers in low-wage factories. We're dedicated to providing our farmers with living wages and choose not to support these unhealthy living conditions. We believe in quality over quantity, maintaining that it's better to offer less of a product we can stand behind than to distribute an ingredient that doesn't meet our standards for human and environmental health (both in the end product and the way in which it was produced)
—even if that sometimes means going out of stock.
While our online shop is open, we discourage shopping on Buy Nothing day. If you're a Eugene, Oregon local, you'll find that we also choose to close our retail store, the Mountain Rose Herbs Mercantile, on this day.
As a society, we cannot afford to continue on our current trajectory of gobbling up natural resources, filling our oceans and landfills with single-use, throwaway items, and being complacent in our culture of consumerism. We need to take responsibility for our actions and our addiction to "stuff." It's time to think about how much we really need to buy. Living mindfully is about making consumption decisions with intent, thinking about what we are doing and why we are doing it.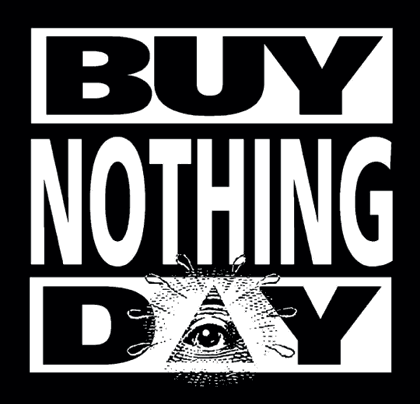 As Shawn Donnille, co-owner of Mountain Rose Herbs, explains, "The fact that we, as a society, have created a national holiday of shopping suggests that our priorities need realignment, and Buy Nothing Day is our act of pushback."
Folks in the movement have created inspiring ways to commemorate Buy Nothing Day, including organizing food and clothing drives, minimizing overall resource consumption (electricity and water), gathering for neighborhood parties, and organizing flash mob protests in major commercial areas. Instead of rushing out to the malls at first light, why not celebrate Buy Nothing Day with us this year, with memorable experiences instead of endless packages?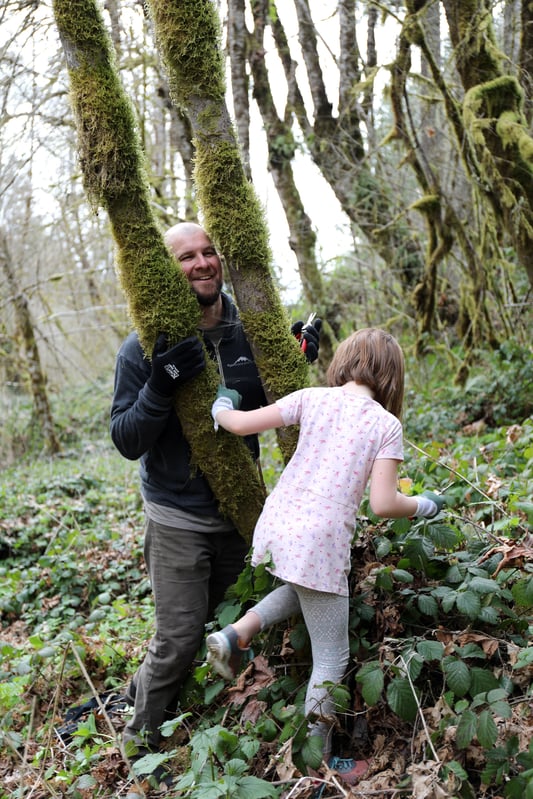 8 Ways to Participate in Buy Nothing Day
Don't buy anything. Plain and simple.
Find a

Buy Nothing group

in your town or on social media. Or start your own!
Collect warm clothing, food, and toiletries that can be donated to your

local shelter.
Write heartfelt letters of gratitude to the people you hold most dear.
Donate empty dropper bottles, extra herbs, and other supplies to a free clinic near you.
Spend the day creating homemade gifts for the people you love. Browse our Mountain Rose Herbs blog for inspiration.
Host a clothing swap with friends to refresh your wardrobe without spending a dime.
Take a long walk and enjoy the beauty around you.
Share your Buy Nothing Day activity with #BuyNothingDay!
INTERESTED IN EXPLORING OUR BUSINESS VALUES?
You may also be interested to learn about: