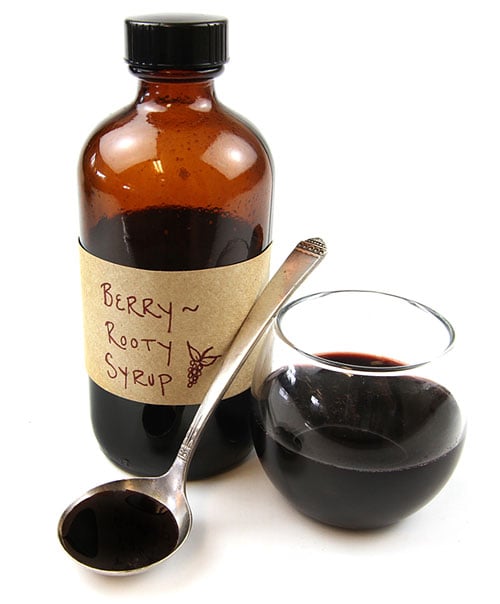 Elderberry and echinacea are traditionally used to support a healthy immune system*, so we are always searching for ways to integrate it into our daily routine. Our Elderberry Syrup makes a delicious addition to many meals or is even tasty on its own.
Our good old friend elderberry syrup is a definite go-to when we feel our we need to support our weakened immune systems, but with the addition of adaptogenic schisandra berries and eleuthero root, along with echinacea, this formula packs a big punch. You can also modify the recipe a bit by leaving out the echinacea for a delicious pancake, waffle, ice cream drizzling syrup!
Ingredients
3 cups cold water
¾ cup organic elderberries
¼ cup organic schisandra berries
¼ cup organic eleuthero root
¼ cup organic echinacea root
¾ to 1 cup raw local honey
1.5 ounces brandy (optional)
1 tsp fresh grated ginger root (optional)
Directions
Combine herbs with cold water in a pot and bring to a boil. Reduce heat and allow herbs to simmer for 30 to 40 minutes. Remove from heat and mash the berries in the liquid mixture. Strain the herbs through cheesecloth and squeeze out the juice. Measure the liquid and add an equal amount of honey. Gently heat the honey and juice for a few minutes until well combined. Do not boil! Stir in brandy and bottle in sterilized glass. Label and keep refrigerated for up to 6 months.
You may also want to explore our basic syrup recipe.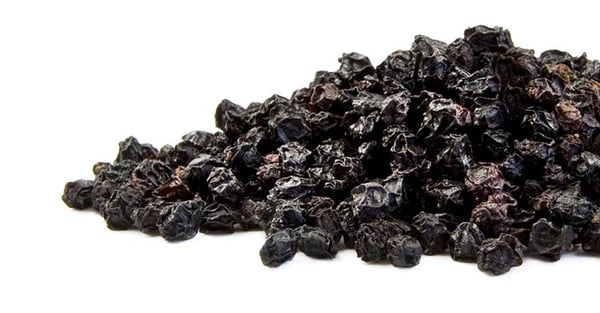 For educational purposes only This information has not been evaluated by the Food and Drug Administration. This information is not intended to diagnose, treat, cure, or prevent any disease.