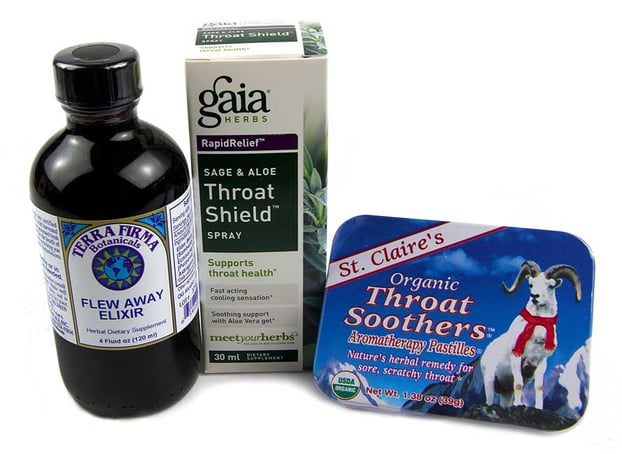 Achooo!
Well, pardon me! It's that time of year again when noses are red and running, throats are scratchy, and ginger-onion-garlic soup is on the stove. Whether answering the phone at work, borrowing a pen at school, or grabbing a few groceries at the store, our immune systems are bombarded with these microscopic viruses each day.
Sickies around us can be contagious even before a fever hits and germs continue to spread for up to 7 days. Since these sneaky little organisms far outnumber us, it's just a matter of time before the tell-tale symptoms appear. Herbal formulas make wonderful alternatives to over-the-counter seasonal medications because herbs can help support your immune system before or during the sickness, rather than just masking the unpleasantness.
So, here are three of our favorites for your natural medicine cabinet:
The Flew Away Elixir from Terra Firma is a tasty mix of organic elder berries, echinacea root, and astragalus root in unfiltered honey and organic grain alcohol that helps strengthen the immune system at the first signs.
Another good one to have on hand is Gaia Herbs Throat Shield Spray which combines myrrh, sage, peppermint, and aloe to help soothe linings of the throat and chest. Just say "ahhh" and spray for quick relief.
Next on the list is a convenient tin of Organic Throat Soothers from St. Claire's. These lozenges blend soothing mucilaginous herbs like slippery elm with other medicinal herbs in sweet molasses for the ultimate sore throat helper.
There's nothing more comforting than having these three formulas stocked and ready when the dreaded bug creeps up on us... eeek!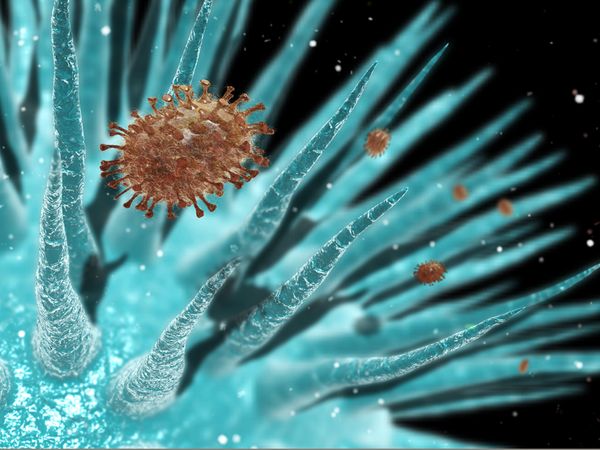 Be well!