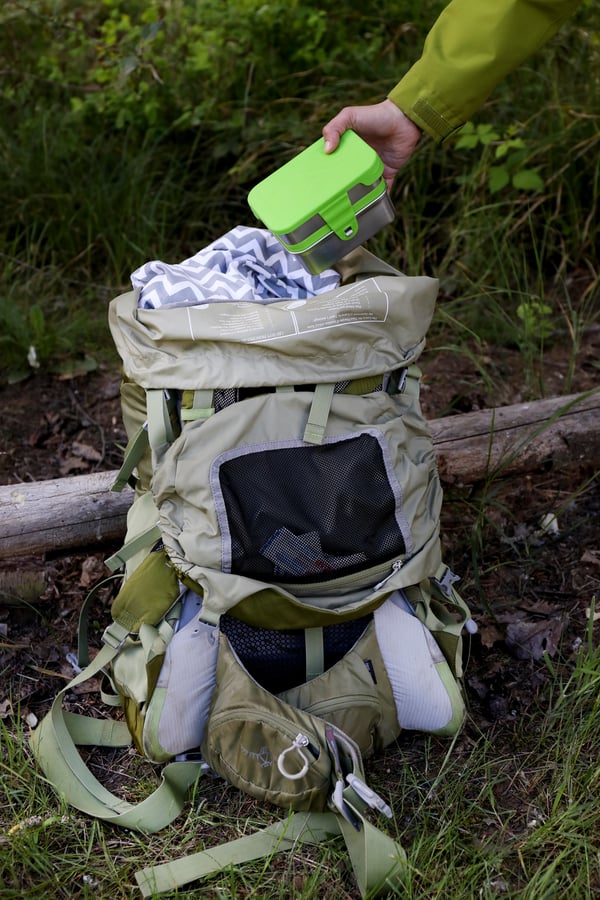 Whether you're hiking, camping, backpacking, or floating the river, you've got to fuel up while you play, but how can you do it in a sustainable way? While there are tons of dehydrated "backpacking food" options on the market today, their single-use packaging can add up to a pile of unrecyclable waste. Perhaps you never meant to leave a wrapper behind, but I can assure you, it's bound to happen! That means your trash trail will either need to be packed out by someone else, or worse (and more likely), left to pose a choking hazard to wildlife. Luckily, there are many ways that you can immerse yourself in nature without waste—they just require a bit of planning!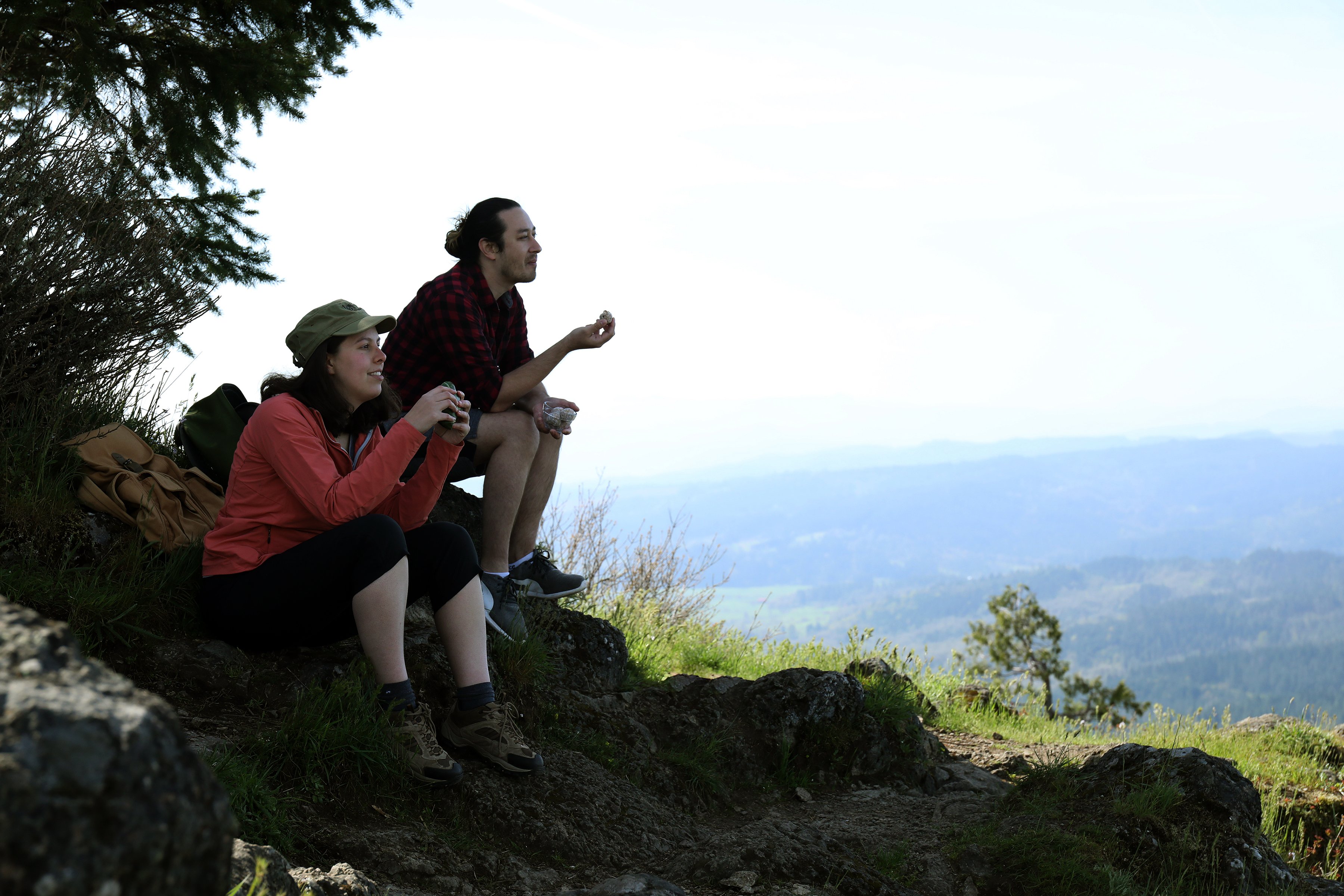 Tips for Zero Waste Camping and Backpacking
For a basic bottle, I personally love Klean Kanteen because it's another fantastic company that gives back through 1% for The Planet, and their products are awesome! These rugged jugs stand up to use, won't leak, and can be deep cleaned between uses, making them ideal for toting your water or more "adult" beverages. Another great use for these bottles during winter camping is sleeping with a hottie (yep, you read correctly!). Steamy as it may sound, this simply means that you heat boiling water at night before bed, pour it into your water bottle, secure the lid, and then wrap your water bottle in a thick sock or shirt. Bam!—you've got an amazing heater to warm up your sleeping bag.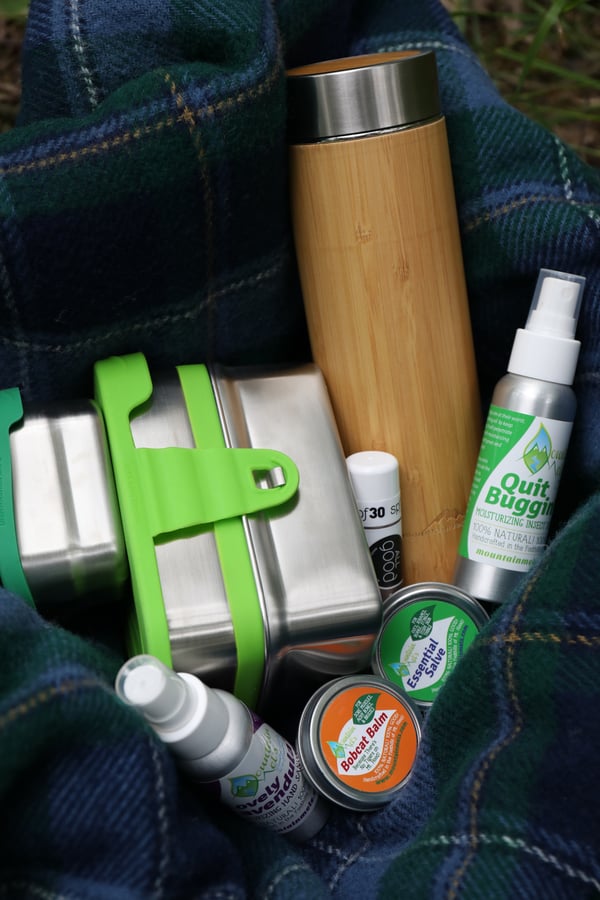 Wet Bags for Trash (and More!): There are countless times when you need to keep wet and dry items (or clean and dirty ones) separated during your adventures, and that's where sealable and flexible water-tight bags can save the day! When I hit the trail for an extended trip, I pack it all out with Planet Wise. I was first introduced to this company when we were cloth diapering our daughter (yes, we went backpacking with cloth diapers and a 4 month old—it's possible, I promise!). When you're toting food alongside its byproduct, you REALLY need to be able to trust your bag, and these excellently made pouches never let us down. If an infant isn't on your packing list, these sacks have tons of uses beyond containing dirty diapers. I mean, who doesn't need a plastic-free reusable trash bag with a cute and stylish fabric? They come in a variety of sizes, allowing you to use them for granola or other tiny snacks, for coffee grounds, loose tea, compost, or what little waste you have left to pack out. You could even use them to pack out your toilet paper (more on that in a bit).
Portable Utensils: Pack your reusable spork, fork, knife, spoon, chopsticks, or whatever your favorite utensil/s may be. Often, you can find multitool-style combos for camping that provide a whole place setting in one handy package, but you can also just bring along an old set of lightweight stainless steel or wooden utensils snagged from a thrift store or yard sale. If you do opt for a nice all-in-one version, I highly recommend securely tethering it to your pack or food bowl if at all possible to reduce the risk of leaving it for the birds (trust me, they don't want it!).
Tools to Deal with "Personal" Waste: Since we're talking about waste in the backcountry, let's take a moment to discuss our own human waste, because this seems to be more and more of an issue every year. Nobody, I mean NOBODY likes to arrive at a beautiful spot after a long trek, only to look behind a tree and see a bunch of wadded up toilet paper and human feces, and it makes me weep to think of how many times that happens. So, what should you do when you've got to poo?
Bring a trowel, dig a hole at least six inches deep, and keep your dug up dirt in a nice pile next to the hole. Drop your drawers and take care of business as you aim for the hole. Honestly, the air is refreshing! Set your used toilet paper aside. When finished, remember to leave your used area looking like it did before. Cover it with leaves, sticks, and other natural debris nearby. If you're camping with others, leave a stick sticking out of it, so others don't try to dig where you just pooped. Retrieve your toilet paper. Here's where one of your (specially designated) wet bags can be really awesome. You can pack out your own toilet paper or carry it to the campfire to burn it away (just try to avoid the smoke while it's burning). When packing out the toilet paper with your bag, you can just empty it when you get home before tossing the bag straight into the washer, super simple. This trick also works for feminine hygiene products, if you haven't adopted a menstrual cup into your routine. For a post-session cleanse, wash with a small piece of natural soap and water, or give yourself a pump of natural moisturizing hand sanitizer when a full washup isn't an option.
A note on TP use. While many advocate using leaves for cleaning up after "number two," appropriate options aren't always easily available, can be stiff and not of ideal texture for effective wiping, and may cause some serious problems if you happen to choose the wrong type—identifying poison oak is easy enough, but a bathroom break is NOT the time to discover your own personal allergy to some other generally innocuous plant. For these reasons, you may reasonably opt to bring toilet paper along for your hike, but it's important to remember that it is NOT part of nature and requires proper disposal. And ladies, you don't need to wipe with toilet paper every time you pee behind a tree, I promise! You can do the drip and shake dance, or bring along a designated bandana or other soft cloth in a resealable bag for a quick pat dry (you can rinse it with a bit of soap and water and hang it from your pack to dry between uses).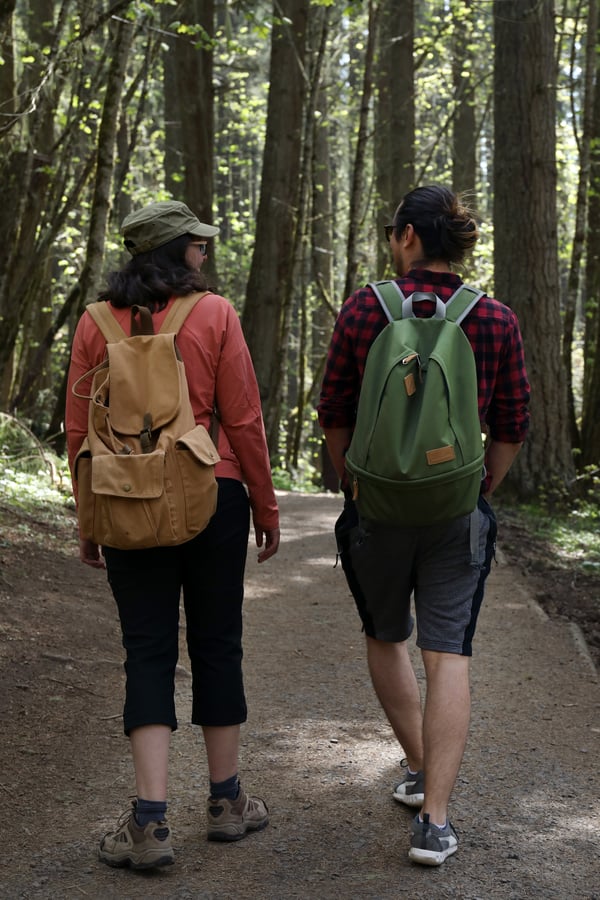 Hopefully you're now ready to jump into summer fun and truly leave no trace! While you're getting ready, please remember that the products you put on your body not only affect your own health but also the health of our planet, so please choose sustainable, environmentally friendly body care products when you're out there. And planning is always better in groups, so make sure to share these pro tips with your outdoorsy companions so they can reduce their bootprints as well!
Want a Quick and Natural Way to Freshen Up in the Woods?
You might also enjoy: