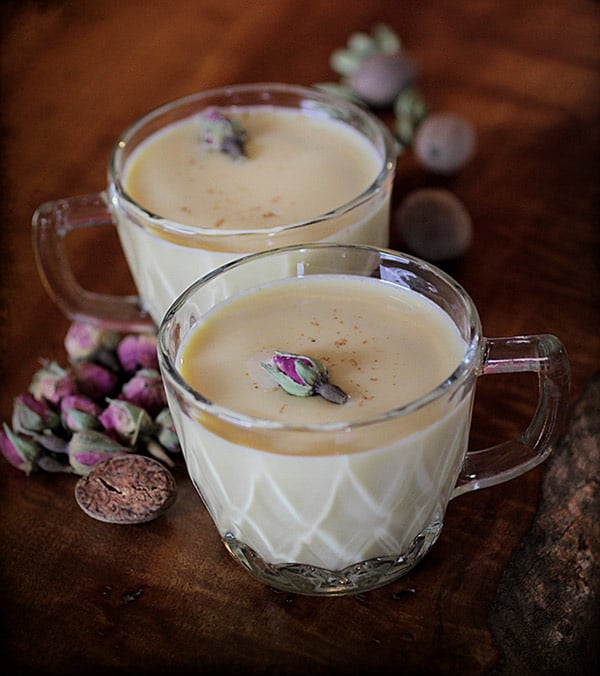 Aromatic herbs and spices like sweet cinnamon, ginger, nutmeg, cardamom, and vanilla define our culinary palate this time of year, and that goes for cocktails too.
In the latest issue of Eugene Magazine, I've shared five of my favorite herbal sipping treats for winter celebrations. Be sure to grab a copy of the Winter 2013 issue to try them all including Chai Snow Punch, Orange Spice Manhattans, Spiked Vanilla Cocoa, a beautiful Elderberry Champagne Cocktail, and this very special Rose and Cardamom Eggnog...
Rose & Cardamom Eggnog

2 fresh, organic eggs*
3 oz (by volume) organic granulated sugar
½ tsp organic cardamom seed powder
2 oz brandy
2 oz spiced rum
6 oz organic whole milk
4 oz organic heavy cream
2 tsp organic rosewater
organic nutmeg shavings to garnish
Directions:
Beat very fresh organic eggs in a blender or food processor for one minute on low speed. Slowly spoon in the sugar and continue blending for one minute to combine. With blender still running, add cardamom, brandy, rum, milk, and cream. Blend the ingredients together for one minute. Chill thoroughly to allow the flavors to meld. Stir in the rosewater and serve in two chilled glasses, grating nutmeg on top before serving and an organic rose bud if you're feeling sweet.
* We suggest caution in consuming raw eggs due to the slight risk of food-borne illness. To reduce this risk, it is recommended that you use only fresh, properly stored, clean eggs with intact shells, and avoid contact between the yolks or whites and the shell.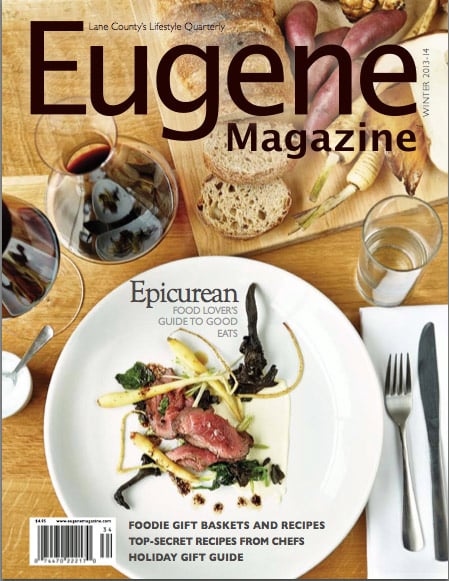 Cheers!