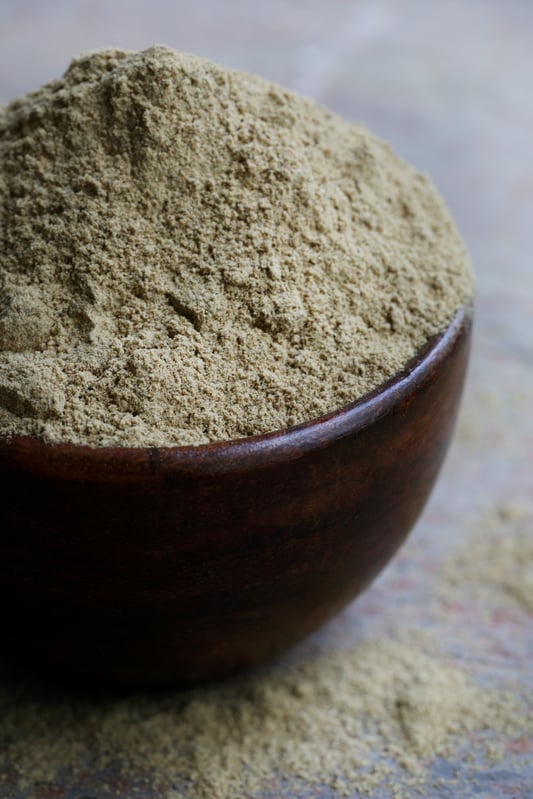 "Take your triphala," may as well be the slogan of my household. After a questionable restaurant meal or a heavy dinner, my mom is always the first to say, "Better take your triphala!" And for good reason too. This Ayurvedic herb is one of the most famous, multi-use herbs for general wellness and maintaining healthy digestion. Because of this, even guests who stay at our house are not spared the suggestion to give triphala a try. Although it's an acquired taste, I'm proud to say that I buy it by the pound and have benefited from its gentle herbal support over the years.
What is Triphala?
Triphala is an Ayurvedic herb made from a blend of three different fruit powders: amla (Emblica officinalis), haritake (Terminalia chebula), and bibhitaki (Terminalia bellirica). With Ayurveda's growing popularity, you may have recently heard of this popular blend online or in a magazine. However, references to the use of triphala date back to 1500 BCE, making triphala one of the longest-used herbs in the world! The powder itself is yellowish brown in color and slightly gritty in feel.

What Are the Benefits of Triphala?
Triphala is traditionally used in Ayurvedic Medicine as a digestive tonic to promote digestive fire, aid in digestion, and promote mild laxative action. The three fruits that make up triphala each correspond to one of the three doshas in Ayurvedic medicine (a.k.a. types of energy): "fire energy", "earth/water energy", and "air/space energy", which makes it a suitable and balancing herb for all body types and constitutions. It's commonly recommended by Ayurvedic practitioners for internal use to aid with general imbalances in the system because it supports immune health.
In addition to being taken on its own, you can find triphala mixed with other herbs in ready-made herbal products like these Hair, Skin & Nail Support Capsules. However, it can also be used topically in body care recipes like this herbal face mask.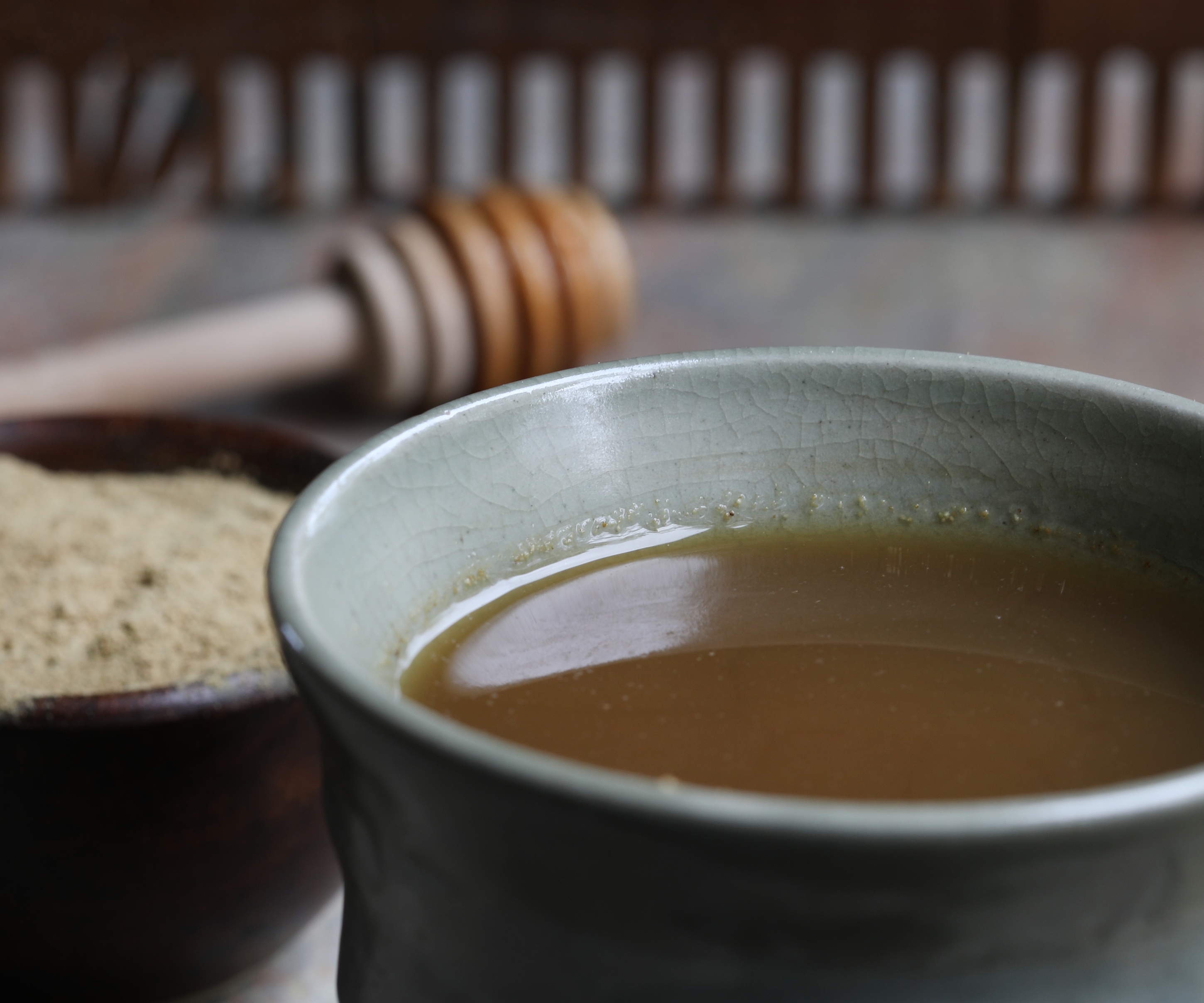 How to Take Triphala?
Triphala can be taken several different ways, depending on your preference. This herb is not for the faint of tongue as it tastes very bitter, sour, pungent, and astringent all at the same time, but I hope you'll give it a try anyway! It's generally recommended to take your triphala before going to bed, but it can be taken earlier in the day if needed.
Here are a few different triphala-taking methods:
I let my co-workers have the pleasure of trying method #1 (in the video below). Enjoy their reactions!
Looking for more ways to use triphala?
You may also be interested in: