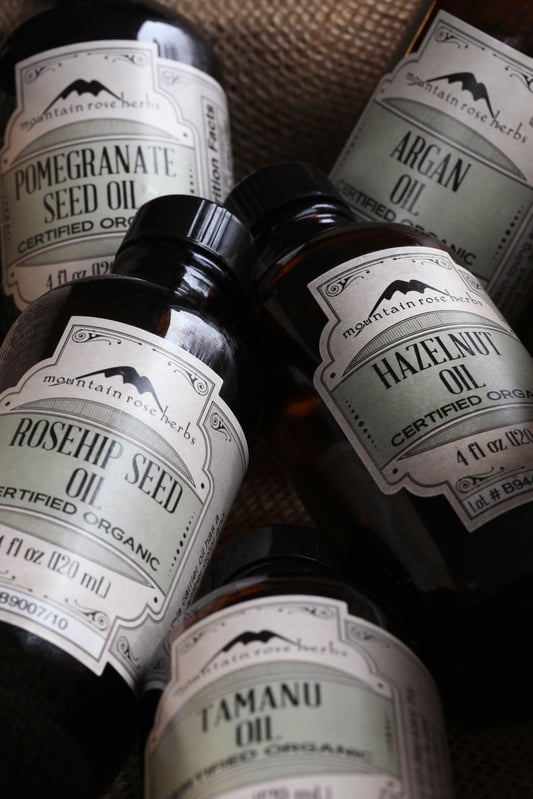 I know that washing your face with oil may sound a little odd at first, but trust me—this ancient secret is a great way to cleanse and nourish your skin! The reason oil cleansing works is basic chemistry, specifically, the principle that like-dissolves-like. Using nourishing organic oils to clean your face helps break up the grime that gets caught in your skin's natural sebum. Ready to get started? Let's go!
Step One: Select a Base Oil
One of my favorite base oils for oil cleansing is organic jojoba oil. It's wonderful because it's very similar in structure to our skin's natural sebum. Fun fact: jojoba oil is a liquid plant wax and not an oil! This makes its shelf life and stability considerably higher than many other actual oils. Organic avocado oil, pumpkin seed oil, sunflower oil, sweet almond oil, and olive oil are marvelous base oil choices as well.
Step Two: Customize for Your Skin Type
One of the best things about oil cleansing is that you can customize the blend to fit your specific skin needs. If you have normal or slightly oily skin, using only a base oil might be perfect for you. If you tend to have drier skin, a blend of one part nourishing oil to three parts base oil can help bring your complexion back into balance. If you have combination or very oily skin, start with a blend of one part astringent oil to five parts base oil. Depending on your skin type, you can increase the astringent oil up to a ratio of one part astringent oil to three parts base oil. If your skin feels tight when you're done cleansing, reduce the amount of astringent oil in your formulation.
Nourishing oils
Astringent oils
Step Three: Fine Tune Your Blend
It might take a little trial and error to find the perfect blend for your skin. We recommend starting with small batches with just one or two oils. Below is my tried and true recipe to get you started. However, the combinations are almost endless.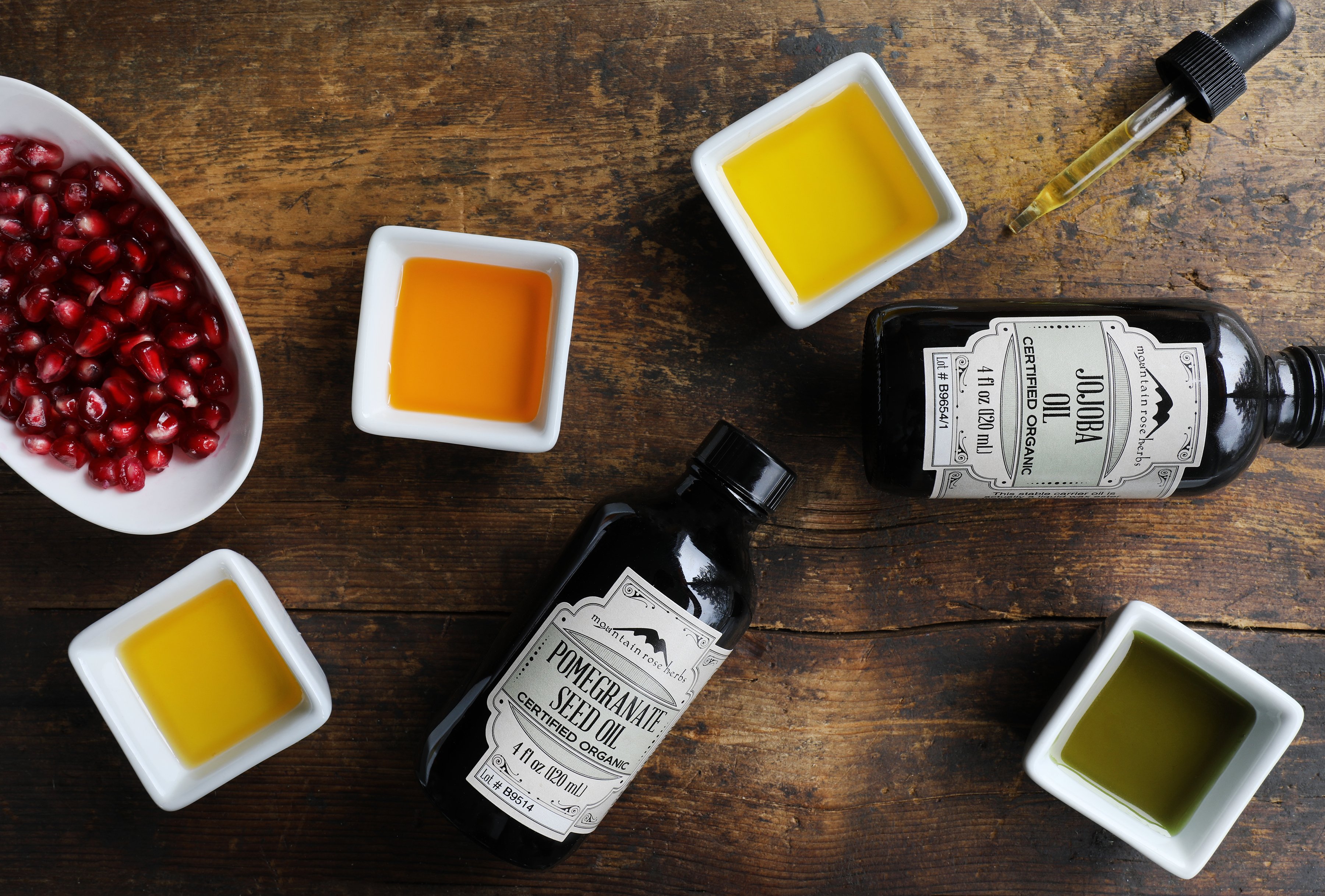 Nourishing Homemade Oil Cleanser Recipe
Ingredients
Directions
Using a small funnel, combine rosehip seed and jojoba oils in 2 oz. glass bottle with treatment pump and secure the lid.
Slowly roll the bottle between hands to combine the oils.
Splash warm water onto face.
How to Oil Cleanse
Squirt three or four pumps of oil onto fingertips.
Massage into your face in upward circles for about a minute.
If you wear mascara and eye makeup, gently rub an extra pump on your lids and lashes.
Run a washcloth under hot water, wring it out, and place over your face for about a minute.
Rinse the washcloth with warm water and wipe away any oil still on face.
Finish with your favorite toner and moisturizer.
As with all changes to your beauty routine, it may take your skin a week or two to be happy with the new practice. Some people experience an occasional blemish as their skin adjusts. This doesn't mean oil cleansing won't work you. If you experience more than a few stray blemishes, tweak your recipe and try again. It took a few tries for me to find the perfect blend for my complexion, but now that I've dialed it in, I'll never go back to soap!
Looking for more like this?

You may also be interested in: