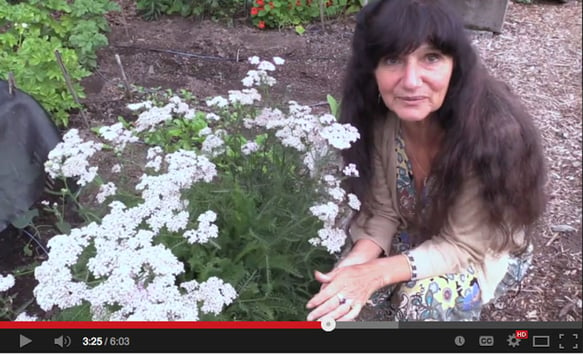 Rosemary Gladstar, our dear "fairy godmother" of North Armerican herbalism, joined us in this beautiful garden to share plant wisdoms as part of the Free Herbalism Project. In this new video, Rosemary discusses the healing properties and uses for our ancient ally, Yarrow (Achillea millefolium).
Want to grow, make medicine with, or learn more about yarrow?
You can find organically grown dried Yarrow leaf and flower, tincture, seeds, and more on our website!
Want to support Rosemary's work with the United Plant Savers? Become a member today and help them reach their goal during the March Membership Drive. You could win a basket full of herbal goodies while helping to protect our wild medicinal plants!