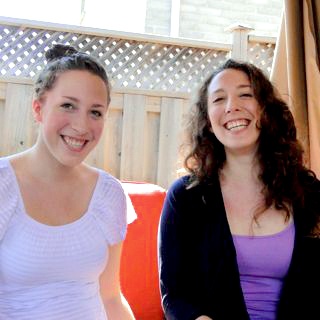 These amazing recipes come to us from Jennifer and Jaclyn at Sketch-Free Vegan Eating! These twin sisters love to create delicious vegan, gluten-free, and raw dishes that are both visually appealing and adventurous. They've been experimenting with our organic Marshmallow Root Powder for a few months now and recently posted some incredible recipes that we just had to share!
Herbalicious vegan marshmallow fluff? Yes, please!
Hot Chocolate Mousse with Marshmallow Root Fluff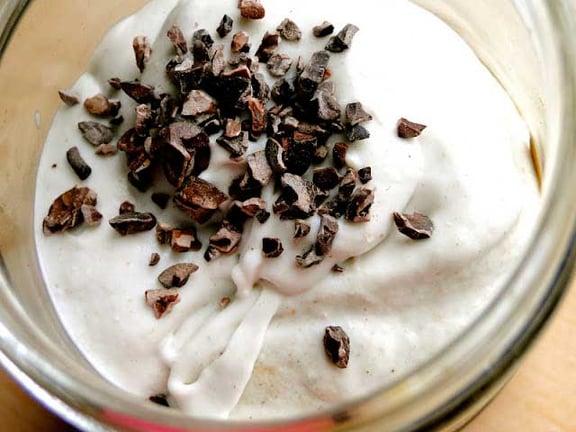 So, a while ago we were given Marshmallow Root Powder from Mountain Rose Herbs. I thought, hey! Maybe I can make my own vegan marshmallows! Believe it or not, it actually worked. I couldn't believe that it has the exact same texture as marshmallow fluff! Obviously, it would taste more like fluff if you added powdered sugar, but we're sticking with stevia for health purposes. You seriously have got to get your hands on some of this magical powder. Marshmallow fluff still lives!
To celebrate this new discovery, we made a "hot chocolate mousse"...
Chocolate Layer
1 avocado
2 tbsp carob powder
1/4 cup + 1 tbsp coconut milk or water
about 8 drops stevia
Marshmallow Layer
1/3 cup full fat coconut milk
1 - 2 tbsp marshmallow root powder (depending on how thick you like it)
8 drops stevia
Blend chocolate layer in a blender or food processor. Layer on the bottom of a glass jar or bowl. Mix together marshmallow layer by hand. Layer on top of chocolate mousse. Top with cacao nibs, vanilla bean powder, or chocolate sauce. Amazing and healthy!
Toasted Coconut Banana Marshmallow Tartufo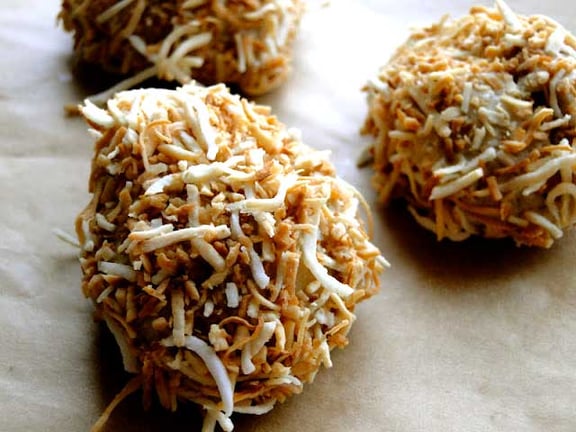 I remember when I was little, I told my Dad I had a genius idea! Why don't people sell individual scoops of ice cream you can eat just like that? After hearing my excitement, he took us to a "surprise" location. It was an Italian cafe that sold little tartufos in packages. This memory became inspiration for my latest recipe!
I am going a little bananas over this Marshmallow Root Powder. I just can't stop using it! The powder gives the ice cream a marshmallow-y flavour and texture, which goes so well with the toasted coconut and keeps it from getting too hard in the freezer.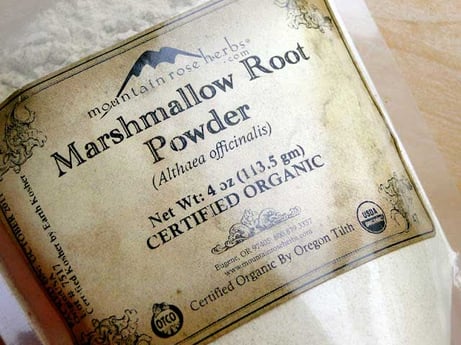 Ingredients
2 bananas (frozen and sliced)
1/3 cup full fat coconut milk
3 tbsp brown rice protein powder (I used vanilla flavoured)
1 tbsp marshmallow root powder
1 cup of unsweetened, shredded coconut flakes, toasted
*To toast the coconut, just put coconut shreds in a frying pan over medium heat and stir constantly until it turns a golden colour.*
Blend the bananas and coconut milk in a food processor. Stir in protein powder and marshmallow root powder, place in a container and freeze for about 1 hour. Remove from the freezer and stir up. You'll notice that it has become thicker. Scoop out ice cream with a spoon and use another spoon to smooth it out. (You could also use one of those nifty ice cream scoopers that scrapes the spoon for you). Slip ice cream ball into the toasted coconut and coat evenly. Repeat until all ice cream has been rolled in coconut. Freeze for another 2 hours. Makes about 8
Enjoy!
LOOKING FOR MORE VEGAN-FRIENDLY DELICIOUSNESS? TRY THESE:
You may also enjoy: