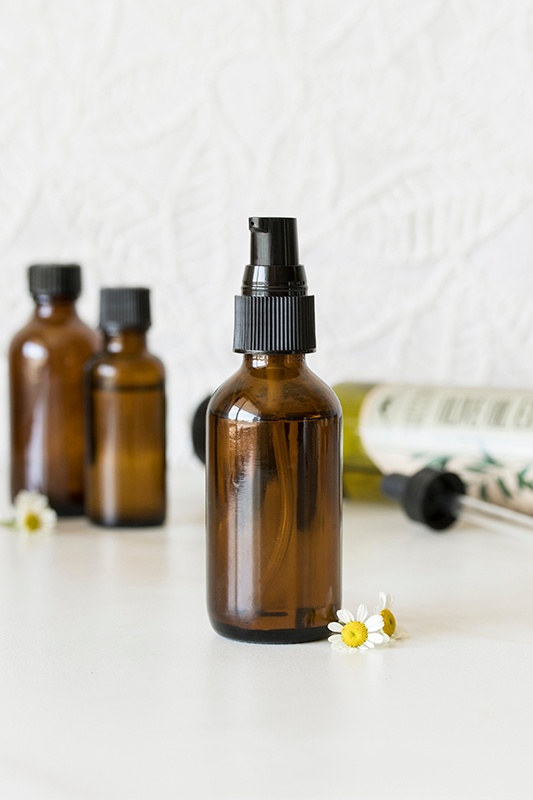 We are loving these sleek treatment pump sets! Ideal for facial oils, massage oils, infused herbal oils, and other oily, and herbal preparations. Available as a set in both 1 oz. and 2 oz. sizes in either cobalt or amber glass,we also sell the pumps individually.
Why We Love Them:
Keep your botanical creations in ideal airtight storage conditions for better preservation.
The pump tops dispense just the right amount of oil to avoid messes.
They add style to your home apothecary and make for great gift giving.
How to Use Them:
Fill the glass bottle with oil, leaving enough room for the pump tube.
Tightly screw on treatment pump.
Remove clear cover and use as needed.
They Make Great Homes for These Recipes:
Do You Love DIY? Download Our eBook!