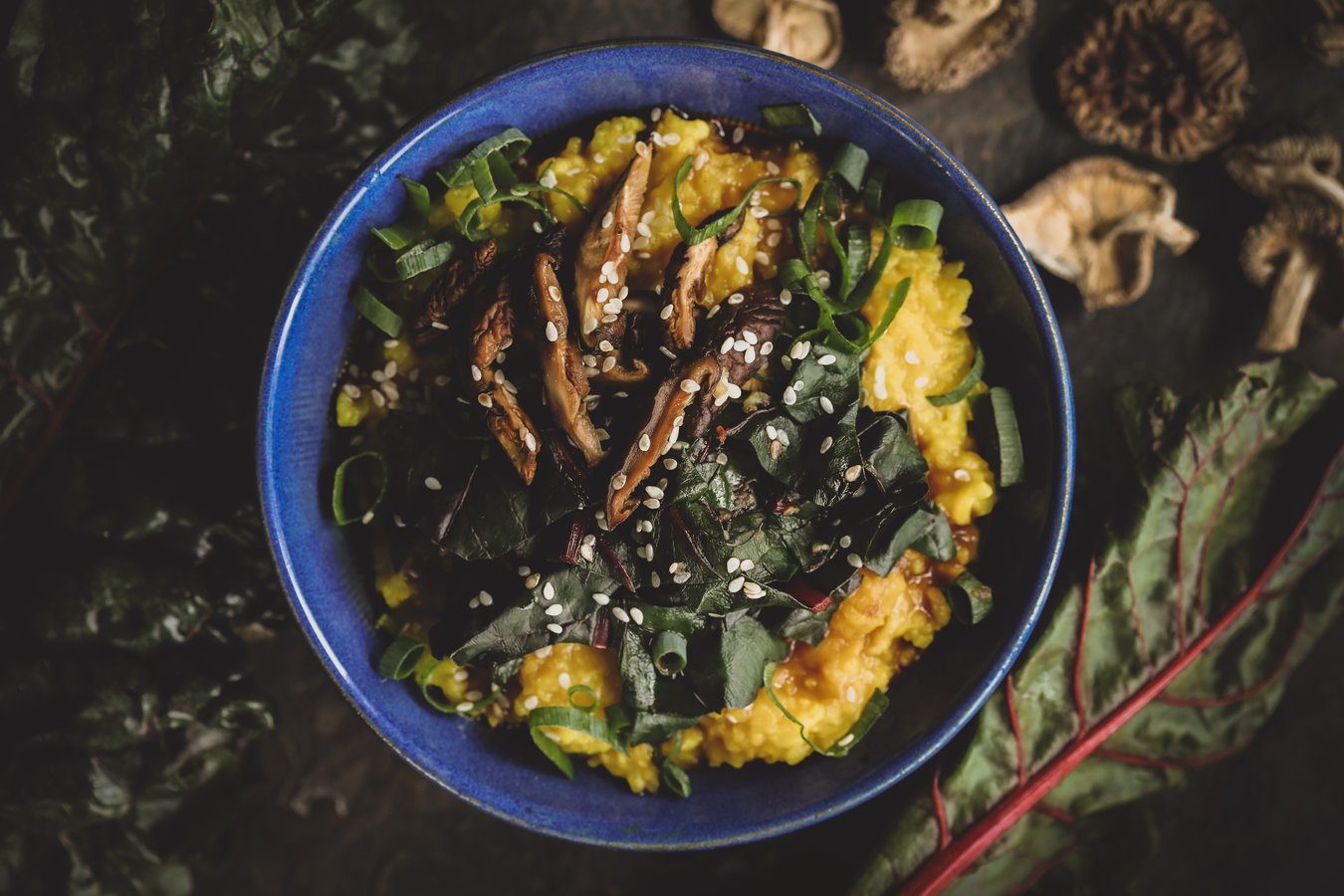 These days, digestion has become a big topic of conversation. Whether it's "getting regular," what fermented foods to eat, or what strain of probiotics are the best, people are talking about their guts and how to get them healthy. For more than three thousand years, Traditional Chinese Medicine and Asian cultures have been using congee, a delicious, digestion-harmonizing dish of porridge. Typically made with rice but also other grains and legumes, congee is pure comfort, especially on cold dreary days.
Enjoying a warm bowl of easy-to-digest congee for breakfast has become a Kosmic Kitchen staple. It can easily be prepared the night before you want to enjoy it or put into a slow cooker overnight. You can even make it with leftover grains by watering them down. This porridge-like dish is warming and nourishing and perfect for those who are feeling dry, depleted, or recovering from being under the weather (or having a hangover).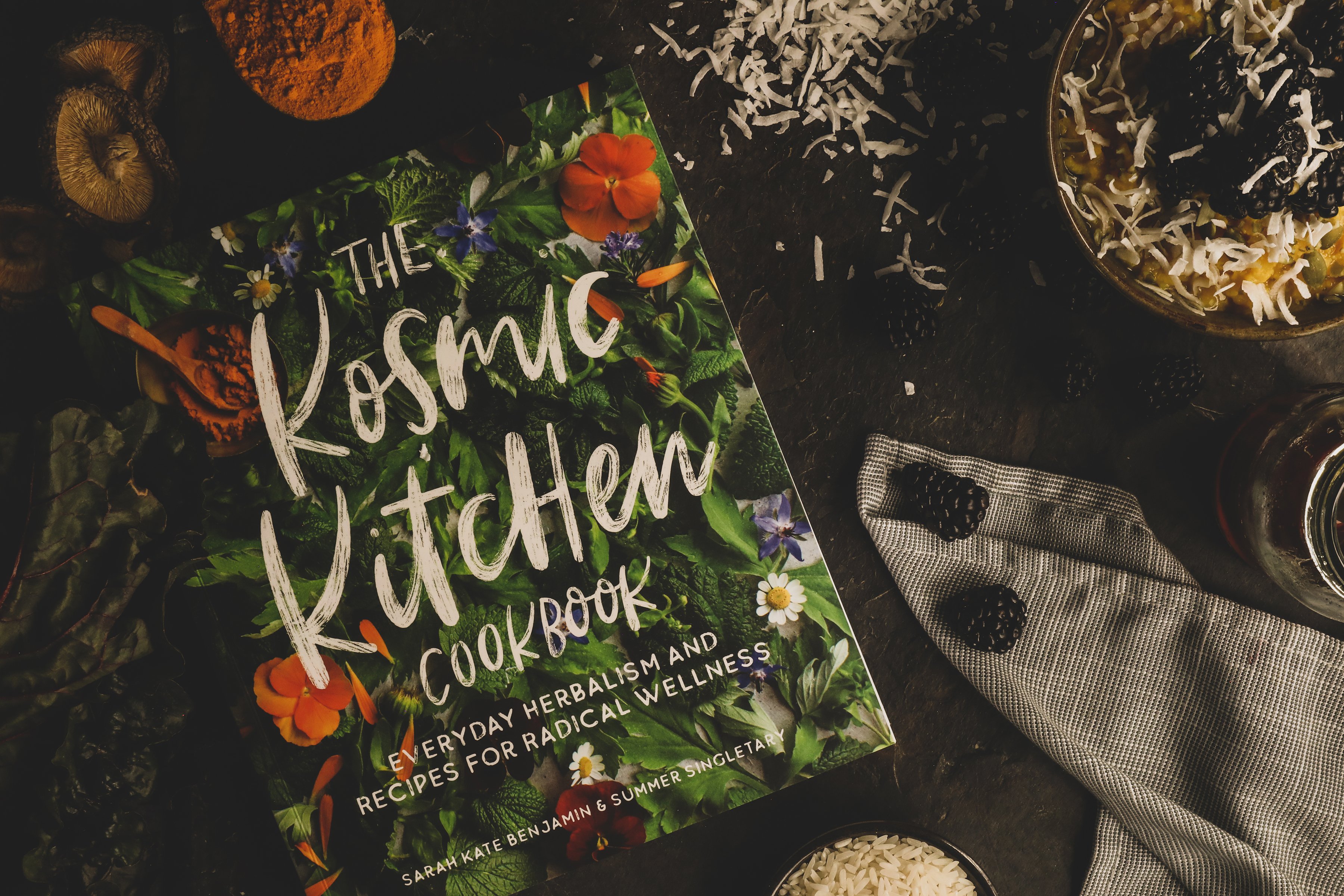 Because congee is so versatile, it can be packed full of beneficial herbs, and topped with savory or sweet toppings. The addition of ground turmeric makes the congee a lovely golden color while also adding the benefits of a supportive herb for joint mobility.* Depending on the season, you can make congee more or less warming just by switching up the toppings and spices you add. Try ginger, chilies, or garlic as herbal toppings in the cooler months and fresh herbs like cilantro, dill, or mint in the warmer months. The sweet option is great for those who need more of the moistening water element, and the savory can be helpful for those needing a warming fire element.
Turmeric Congee Recipe
Makes about 8 cups.
Ingredients
● 1 cup organic basmati, brown, or jasmine rice
● 6-8 cups water or broth
● 1/2 Tbsp. organic turmeric powder
Directions
1. Add the rice, water, and turmeric to a medium pot.
2. Bring to a boil on medium-high heat, then reduce heat to a low simmer for about an hour. Add more liquid if needed.
3. Serve hot in bowls with your favorite toppings.

Congee Toppings

Sweet Toppings
● Toasted nuts or seeds, such as walnuts, pecans, or sunflower seeds
● Seasonal berries and sliced fruits (can be stewed), such as persimmon, apple, or pear
● A drizzle of maple syrup or honey
● Toasted coconut flakes
● Ground spices, such as cinnamon, cardamom, or ginger.


Savory Toppings
● Toasted or black sesame seeds
● Protein of choice
● Tamari or soy sauce
● Organic dulse seaweed flakes
● Freshly grated ginger or garlic
● Seasonal sautéed or steamed greens, such as bok choy, spinach, or swiss chard.

Pro Tips:
● If time permits, consider cooking for 2 to 6 hours, since the longer the congee cooks, the more digestible it becomes.
● You can prepare congee in your slow cooker by combining the ingredients and cooking at a low setting for 6 to 8 hours.


Want more inspiration from Sarah Kate?

You may also enjoy:

DIY World Spice Blends
Vegan Tom Kha Recipe
No-Bake Golden Milk Energy Bites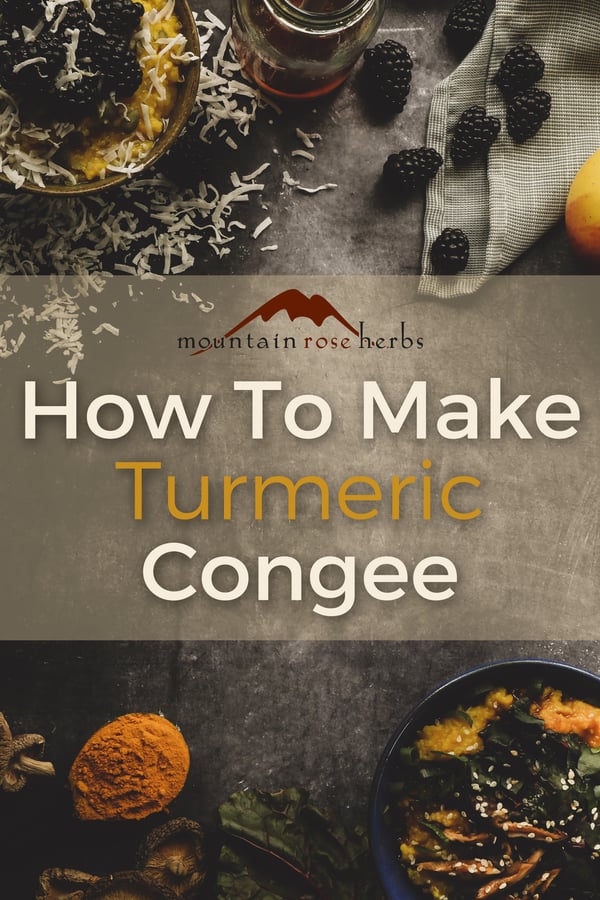 *This statement has not been evaluated by the Food and Drug Administration. This product is not intended to diagnose, treat, cure, or prevent any disease. For educational purposes only.