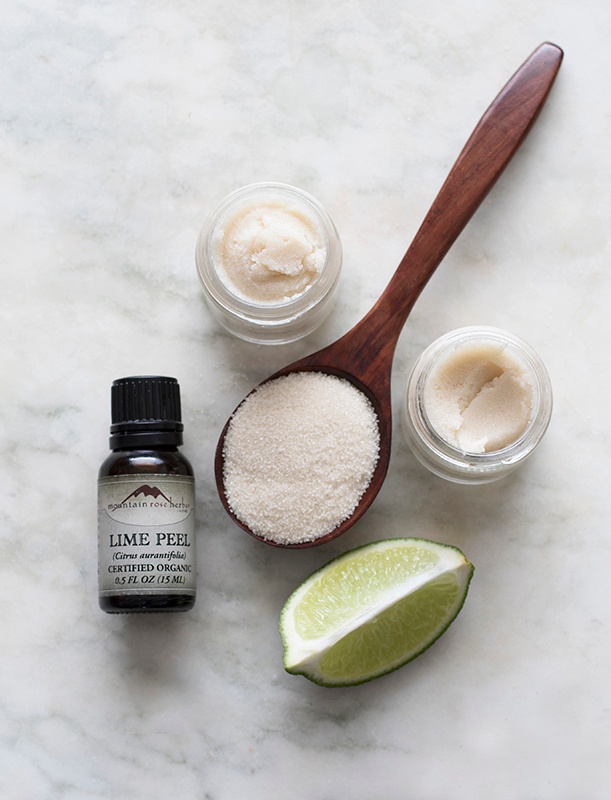 What is a lip scrub for?
Lip scrubs are great for exfoliating the dry, excess, weathered, skin on your lips, while moisturizing them (thanks to pure botanical oils and butter). Such a sweet treat for your skin, your lips will be happy all spring. And this easy-to-make recipe is gentle and leaves your kisser feeling smooth and soft.
NOTE: I love citrus, so this DIY lip scrub recipe uses just a little bit of lime peel essential oil. Because citrus essential oils can cause photosensitization in some folks, you shouldn't use more than the recipe calls for below. If you are already sensitive to citrus oils, I recommend using peppermint or lavender essential oil instead.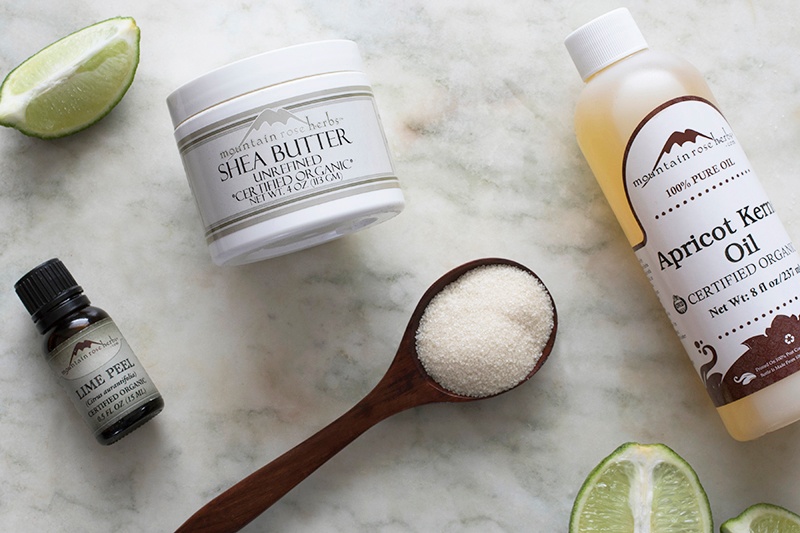 Sweet Lime Lip Scrub Recipe Recipe

Ingredients
Directions
Using blender or food processor, grind sugar until the granules are fine, but not as fine as powdered sugar. You want a little texture to remain for the exfoliation process.
Next, pour apricot kernel oil and essential oil into bowl
Add the sugar and butter.
Mix together with fork or spoon until you have a well-combined paste consistency.
Scoop into desired containers.


How to use the lip scrub:
Dab a small amount of the finished scrub on your index finger and gently rub in a circular motion on the lips. Allow to sit for a few minutes and rinse off with warm water or wipe off with a warm wash cloth. Pat dry and apply your favorite homemade lip balm or naturally tinted lip gloss. Enjoy!
Looking for More sweet diy body care Recipes? try our: