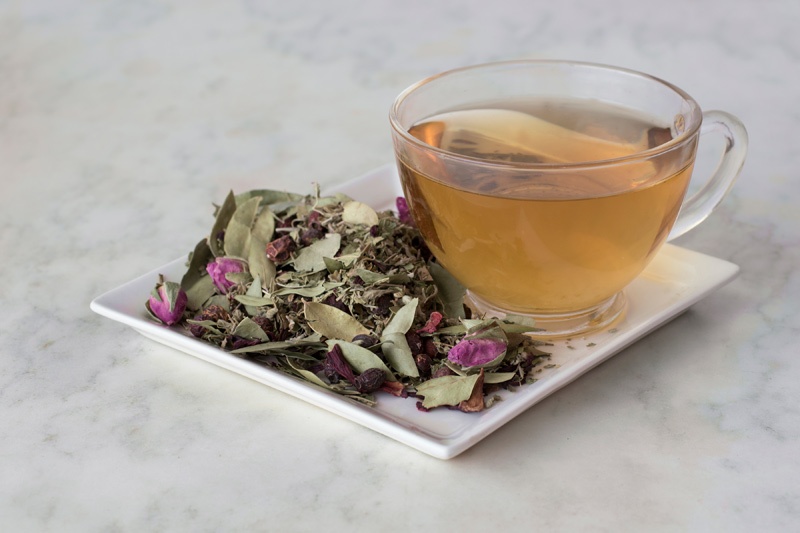 As a lover of mythology, some of my favorite tales are the stories of the Goddess Demeter. Demeter is the goddess of the harvest, the grain diety, and the bringer of agriculture to the Ancient Greeks. To some, she is also known as the goddess who presides over the cycles of life and death and the seasons. Even as a young girl, I loved the often-tumultuous and painful adventures of this strong feminine goddess.
Recently, I was revisiting some of those myths and thinking about Demeter from my now middle-aged perspective. While I used to think of Demeter almost as a "farm woman," I can now see her as an amalgamation of Nature's nourishing gifts. There are plants, trees, and shrubs that feel quite female to me even though I know that identification is entirely subjective!
This tea has some of my favorite, earthy, ripe, and experiential herbs. The combination is as delicious as it is beautiful. This recipe makes a tea that has a wonderful aroma and looks lovely in a clear glass mug...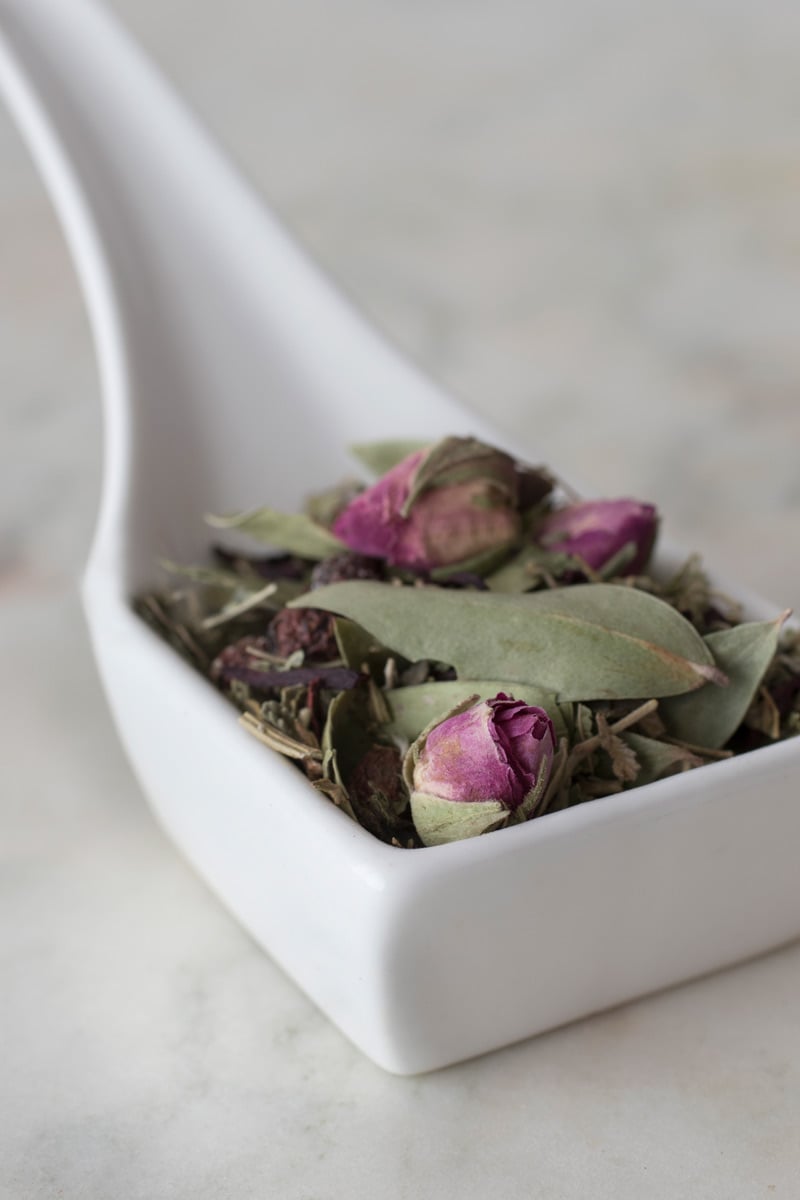 Demeter's Tea

1 Tablespoon organic Myrtle leaf
1 teaspoon organic Damiana leaf
1 teaspoon organic Hawthorn berries
1 teaspoon organic Lemon Verbena
½ teaspoon organic Hibiscus flowers
4-5 organic Rosebuds
Combine all herbs in an infuser, nest, bag, or strainer. Pour 1 1/2 cups of boiling water over and allow to steep for 3-4 minutes. While I think it is quite sweet enough with the Hibiscus and Rose, feel free to add honey, sugar or lemon to taste. This makes a nice iced tea, too, but you will want to brew it and allow to cool before serving over ice (the Damiana can get a bit bitter if you attempt to make a sun tea.)