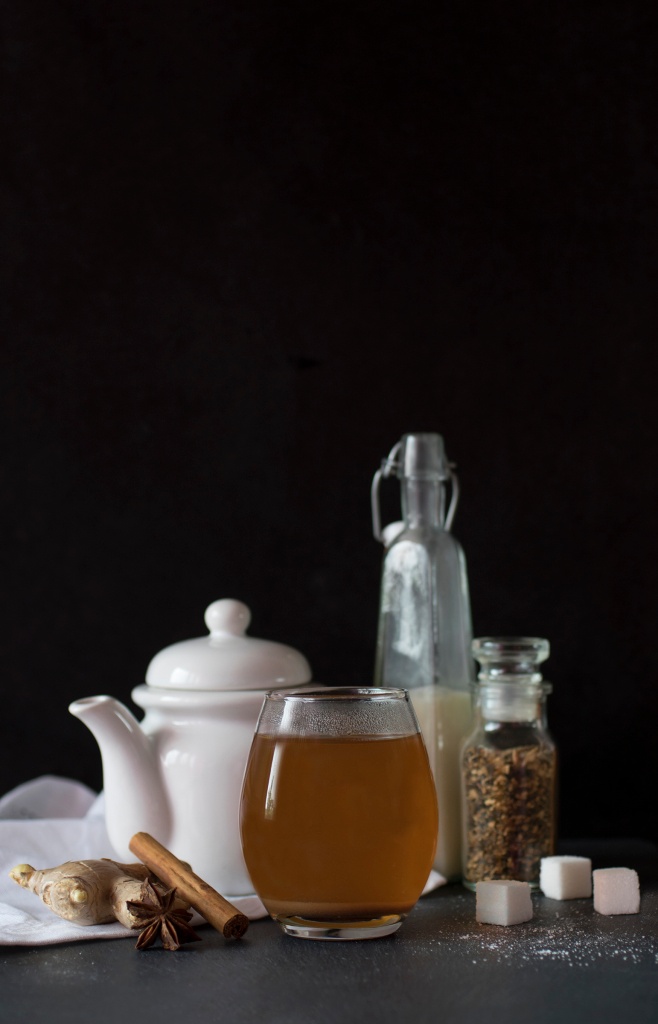 My latest addiction is chai lattes! I absolutely love the combination of spicy tea and creamy milk and I've spent more than I care to admit on coffee shop chai lattes. I've been wanting to try my hand at creating my own and, like many things tea-related, it wasn't difficult at all!
I'm including two recipes - one for making the entire delicious creation from scratch and another made with our Classic, Firefly, or Holy Basil Chai tea blends. Feel free to adjust if you like it spicier, with more cinnamon or add a little sweetener...
Homemade Chai Latte from Scratch
Combine all the herbs in a mortar and pestle (breaking the Cinnamon stick into pieces first) and grind together until well combines and broken up. At this point you can combine with the black tea and put in a cotton bag or infuser or you can just put all the herbs and teas in the water and strain later. Bring tea and 1 1/2 to 2 cups of water to boil, turn down heat and let simmer for 5 minutes.*
While the tea is simmering, heat 1/2 cup milk of choice to steaming and heat to 140 degrees. You can use a steaming wand for this, if you have one! Just be careful not to burn the milk.
Strain the tea or remove the herbs, spices and black tea and pour tea into a mug--2/3 or so full. Fill the rest of the mug with milk and give it a stir or two. I like to grate a little fresh organic Nutmeg over the top. You can also add a little sugar or honey if you'd like it sweet!
* Some folks like to simmer the herbs and spices and then add the tea for the final 5 minutes of simmering (simmering for a total of 10-15 minutes.) I like a strong black tea flavor, but feel free to adjust to your tastes.

Easy Chai Latte
2 Tablespoons Chai Tea blend of choice
1 1/2 - 2 cups water
1/2 cup milk of choice
Put tea in a cotton bag or infuser, or put tea in pot or pan with water and bring to boil, allowing to simmer for 5-10 minutes. While tea is simmering, heat 1/2 cup of milk to 140 degrees, allowing to steam. If you have a steaming wand, feel free to use! Be sure to keep the milk from burning or scorching.
Strain tea (or remove tea bag or infuser). Pour tea to fill mug 2/3 full. Add steaming milk to fill. Add a little sugar or honey, if you'd like. Stir slightly to combine. Grate fresh nutmeg over top for extra celebration.
Enjoy!
This post was originally a part of our series called "The Sunday Steep."