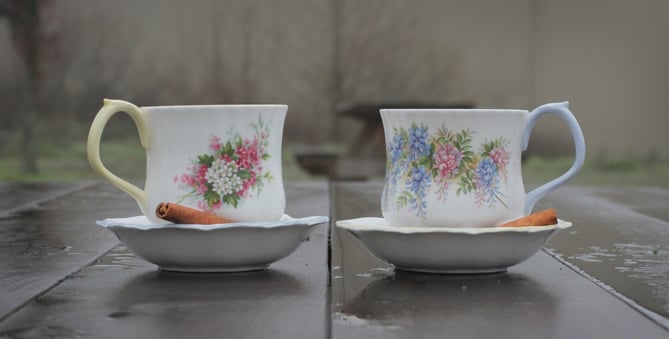 This tea has a little zip, a little zing, and a bit of sweet. I love every herb in this recipe and stumbled upon this creation when I wanted something to drink in the morning after a night of festive eating. The
Yarrow leaf & flower
,
Lemon peel
, and the
Ginger powder
have some nice bitters qualities, helping to wake my sluggish appetite or to give my tummy a boost. I can't seem to get enough
Oatstraw
and
Nettle leaf
and I always feel like I'm doing something good for myself when I find a way to include them in my teas.
Feel free to adjust the amounts if you want a bit more bitter or a bit more sweet.
Bitter Sweet Tea Blend
Combine herbs in a tea infuser, nest, or bag and pour 1 1/2 to 2 cups boiling water over and allow to steep for 3-4 minutes. Drop in a Cinnamon stick. Add a little honey if you'd like and enjoy!
This post was originally a part of our series called "The Sunday Steep."
You may also enjoy: