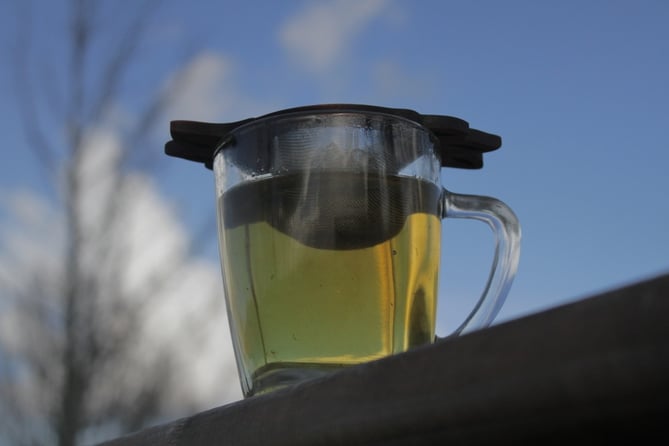 From our weekly series: The Sunday Steep
Some weeks are busy weeks full of long days and late nights! While I am not really a caffeine junky, I do like my cup or two of coffee brewed with cacao nibs every morning. On weeks like this past one, however, where we are visiting with lots of people, going to events far and wide, and still putting in a good day's work, I tend to reach for tea more than coffee throughout the day. I think my nerves and senses respond well to the calming ritual of tea, it helps to keep me hydrated, and it's a small way to pay attention to my body's needs when the wild world is calling!
This tea recipe is made up of some of my very favorite herb friends...

The Extrovert's Balancing Tea Blend
Combine all the herbs in a tea infuser, nest, or bag. Pour 1 1/2 to 2 cups of boiling water over and allow to steep for 3-4 minutes. I like this tea as is, but you could add a little honey or lemon to taste if you like a sweeter tea. Feel free to multiply, if you'd like to make a whole pot!