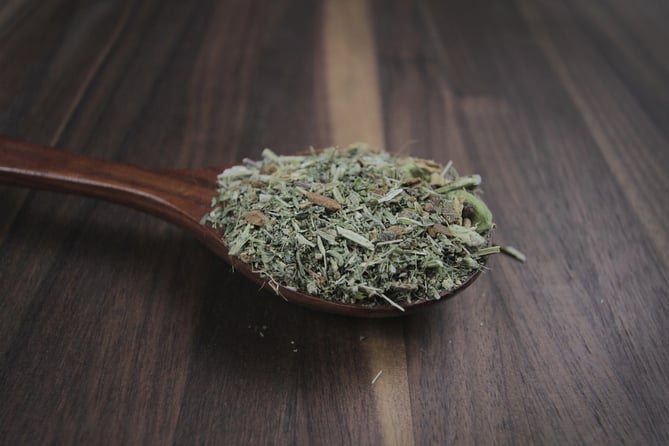 We recently started offering organic Moringa leaf here at Mountain Rose Herbs and, like many of you, I'm not always exactly sure how best to consume some of the herbs that are new to me. I wanted to give this one a try because it sounded so wonderful and good for me, but I wasn't sure exactly what to do! With a little experimentation and a tiny bit of courage, I created this delicious tea recipe and it makes for a perfectly lovely Sunday Steep!
With the addition of Holy Basil, Spearmint and Lemon peel, it has a leafy-fruity flavor, with enough spice to keep it interesting. A nice pick-me-up for a groggy afternoon...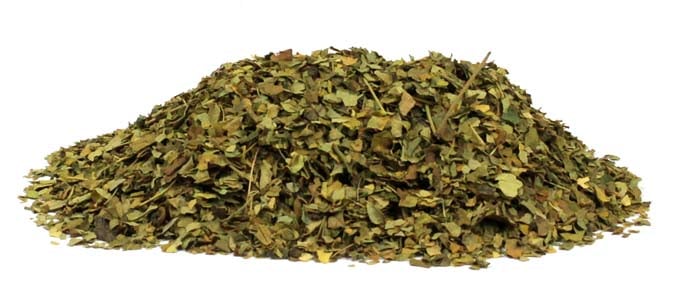 Mystic Moringa & Holy Basil Tea Blend Recipe
Combine all the ingredients in a tea infuser, nest, or bag (I actually found I prefered our disposable tea filters for this recipe, as I could spoon in all the herbs and allow it to steep. I then just left the bag in the cup until I had finished). Pour 1 1/2 to 2 cups boiling water over and allow to steep for 3-4 minutes (or longer if you really want to extract the flavors of the Cinnamon and Cardomom.) Add a little honey for extra sweetness, if you'd like. Enjoy!
This post was originally published for the series "The Sunday Steep."