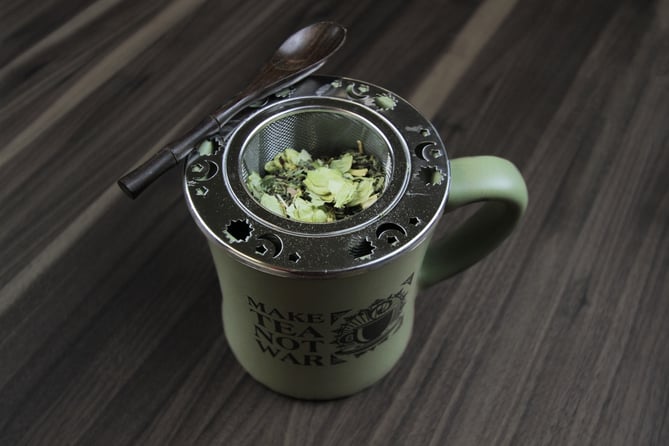 I don't know about you, but I'm starting to get a little weary of winter! The cold, the grey, the drizzle and damp--I'm really quite over all of it. My gardener's soul is ready to be out with my plants but, alas, it is still quite the mud pit. I'm craving some spring-like inspiration, but I'm stuck inside for a little bit longer. This tea recipe seems just the thing for a day spent drawing out garden plans, making lists, and thumbing through seed catalogs. With its calming herbs and citrusy sweetness, it has me thinking spring while keeping my cabin fever at bay...

Mellow & Sweet Tea Recipe
Combine the tea and herbs in a strainer, bag or infuser (this tea works well in one of our Tea-to-Go Glass Tea Infusers) and pour 1 1/2 - 2 cups boiling water over and allow to steep for 3-4 minutes. I find this to be plenty sweet on its own, but you could add a little honey, if you'd like. A slice or wedge of lemon is a nice touch too. This recipe makes a very aromatic cup of tea!
This post was originally a part of our series called "The Sunday Steep."