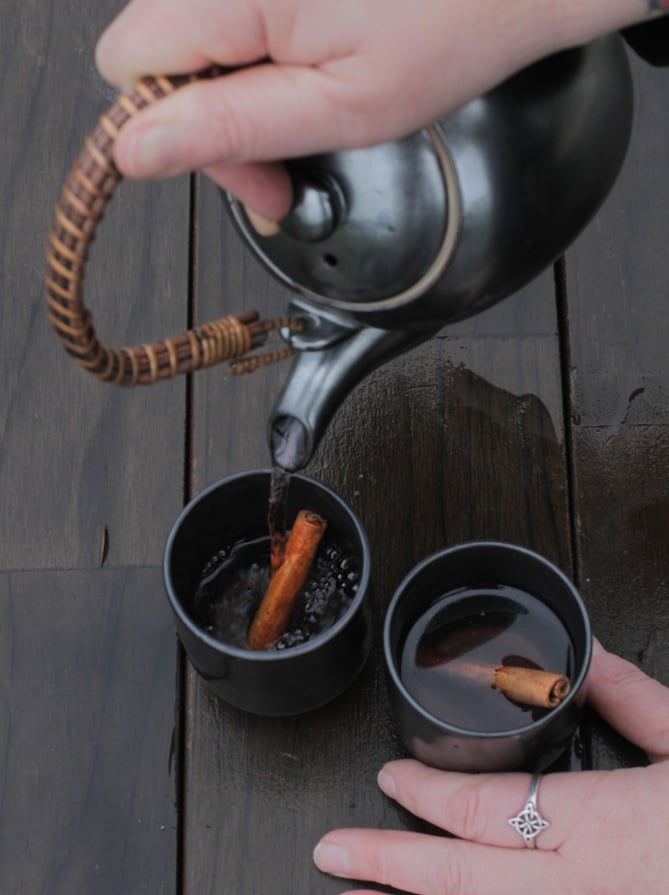 While I drink tea daily for myself, there are times when one needs an impressive tea blend for company. This is a more simplified version of a tea blend I created for gifts and serving to guests at home. The recipe below makes enough for a nice pot of tea to share with cherished friends. It holds up well to a little milk and honey, or a little wedge of fresh lemon is nice as well!
Even though it seems a little fancy, it's a nice all-purpose tea for health and pleasure...

Vanilla Spice Tea Blend Recipe
Combine herbs in an infuser, nest, or tea bag and put in a teapot. Pour boiling water over to fill the pot and let steep for 4-5 minutes. I like to cover with a little tea cozy, but a warmer would work just fine too. Remove the herbs prior to serving. Serve with a whole cinnamon stick for garnish, fun and flavor, if you'd like!
This post was originally published for the series "The Sunday Steep."