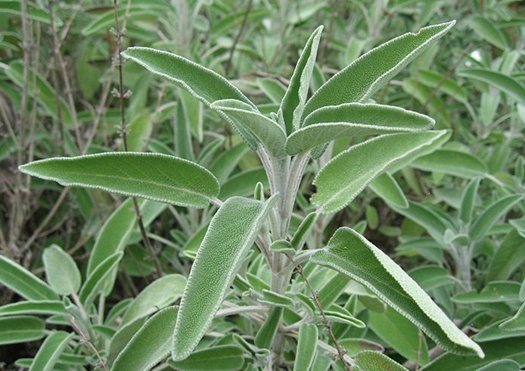 From our weekly series: The Sunday Steep
Just like many of you, I have my personal list of favorite herbs - the ones that not only suit my palate, but also seem to be just the ones my body craves. Sage is one of those herbs I absolutely love and I have several Sage plants (or Mother Sage, as I like to call them as I brush by, pull off a leaf, and munch on it like an irresistible snack) growing in my garden. I use it for cooking everything from eggs to popovers! The fact that it stays green year-round means I can use it fresh or take advantage of the dried form for teas.
This tea seems like it could be a good summer or spring tea, and it is, but it's also surprisingly perfect for the winter season too. That's why it came to mind as a perfect solstice beverage as we celebrate the darkness and welcoming back the light! The bitter orange adds a little citrus zing, while the sage, oatstraw and spearmint combination is soothing, nourishing, and delicious...
Sage, Mint & Citrus Solstice Tea Recipe
Combine the herbs in a tea strainer, infuser, nest, or bag. Add 1 1/2 - 2 cups boiling water and let steep for 3-5 minutes. Add honey and a lemon or orange wedge, if desired.
Enjoy!