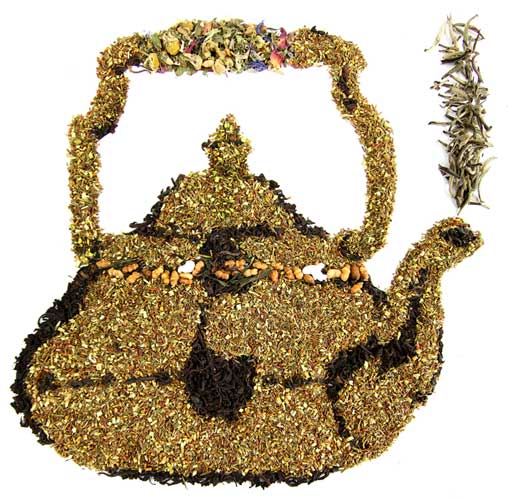 From our weekly series: The Sunday Steep
While lolling about on a soggy Sunday is always a treat, there are times when I want caffeine! But, of course, I want the flavors of herbal tea (hopefully something with a little zing) and the goodness of a nice, organic black tea. This recipe is the best of several worlds by combining the smoothness of our organic Ceylon tea with some seasonal herbs and spices. You might as well make this one by the pot because one cup is just not going to be enough...
Cedar & Cinnamon Ceylon Tea
Combine the tea, herbs and spices into an infuser, strainer, nest, or filter. Pour 4 cups boiling water over (this is best done in a teapot, but a pot or bowl will do) and let steep for approximately 5 minutes. You won't want to let it steep too long unless you like a really strong tea as black teas can become bitter if left too long. Enjoy as is or add a little honey and/or milk to taste. Happy Sipping!