From our weekly series: The Sunday Steep
Ah...the seasons are changing! I just made my first batch of sun tea this past week and after several months of my cold-weather favorites, it is so lovely to sip on a light, berry-infused glass of tea. If you're lucky, you may even find a tiny mint leaf to drop into the brew...
Many people, when thinking about a "berry tea" would think about infusing dried berries (like dehydrated strawberries or dehydrated raspberries) in hot water. Although that is one way to go about it, there are herbal benefits when infusing the berry leaves ... such as raspberry leaf or strawberry leaf. To read more about raspberry leaf, check out this raspberry tea leaf blend recipe.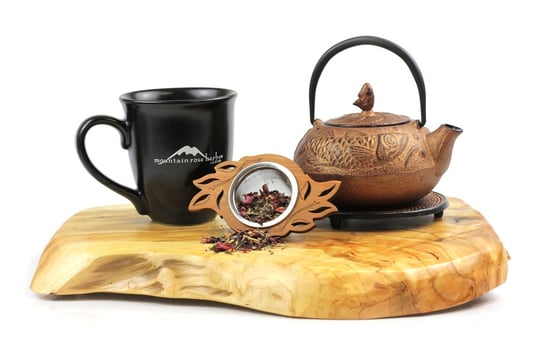 Berry Tasty Tea Recipe
Light, fruity, and delicious as a hot or cold/iced tea—this recipe is perfect for a picnic, lounging in the hammock, or a day of play…
Directions: Scoop all ingredients into a tea infuser or tea bag. Pour boiling water over and let steep for 2-3 minutes. This makes enough for one cup, but feel free to multiply for a full pot.
Useful Tea Accessories



You may also be interested in: