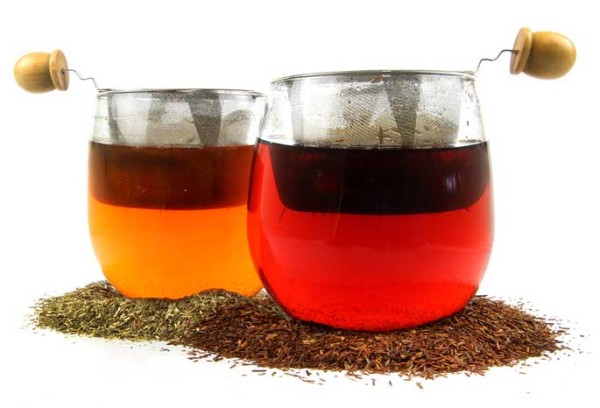 Love for Honeybush & Honeyroo Tea
My love for the red teas has been growing lately. As the temperatures soar and I want to reach for something tasty, sweet, and refreshing, I find Honeybush and Rooibos to be a wonderful choice. Since they are also caffeine free, they make a lovely iced tea for sipping with supper on a hot summer evening- a little wedge of lemon and the fruity sweetness comes through!
Since I've confessed before how I like to take a delicious tea blend and add a few delicious extra herbs, I'll let you in on a little secret...organic spearmint is a fabulous addition to both the Honeybush and the Honeyroo tea blends!
Honeybush with Spearmint Tea Blend
1 part organic spearmint
2 parts either Honeybush or Honeyroo
Directions
Steep with either boiling water or room temperature water (for a yummy sun tea) and served up with a lemon wedge.
This tea is perfect along side a light summer meal or sipped on its own, and since it doesn't have caffeine, it makes a lovely tea for children too!