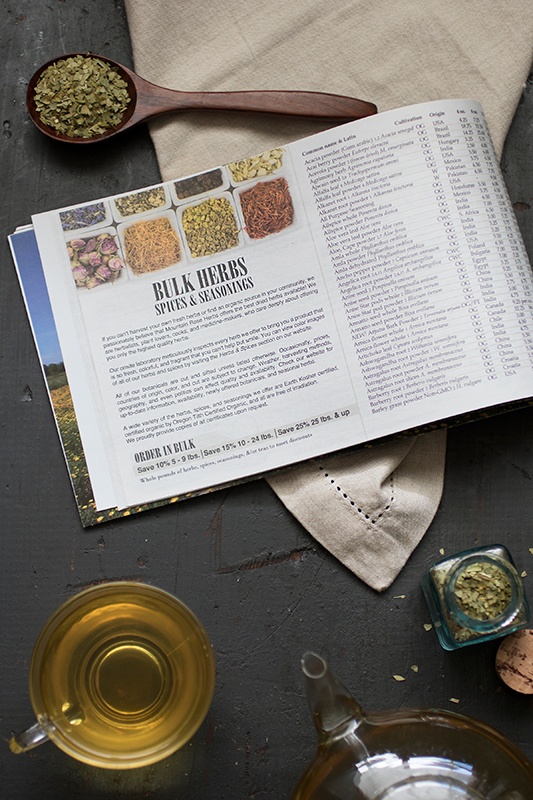 Our new Spring/Summer 2016 catalog has arrived!
Seeds are sprouting in the sunny soil as we begin another green cycle. We love spending time on our organic farms, surrounded by blossoming fields of herbs that are grown, harvested, and dried with great care. The healing vibrancy of color and aromatic bliss these plants offer infuse us with pure delight.
We hope you'll enjoy the herbal information, new botanical offerings, and fun recipes that fill these pages. Let them inspire you to try something new, make your favorite formulas with love, and prepare for the season ahead. As always, we print on post-consumer waste paper with eco-friendly inks so you can recycle the cover and compost the rest, although we hope you'll keep it around for a bit or share it with a friend. You can also view the catalog online by clicking here.
Want a FREE copy all for yourself?