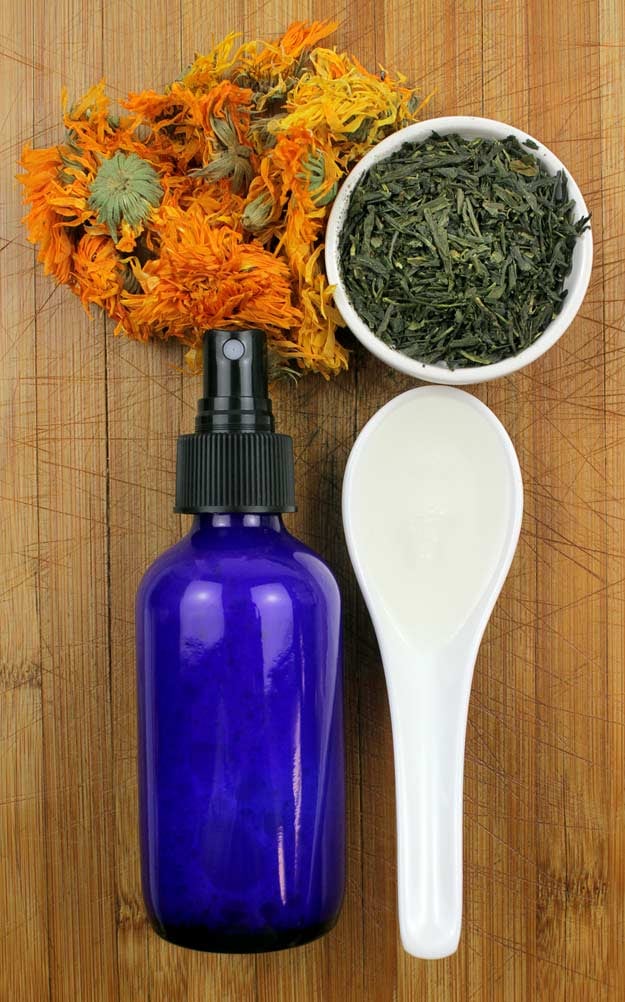 This recipe is really simple to make and can be used as a spray or compress. You can even keep it refrigerated for an extra refreshing sensation.


After Sun Spray Recipe
Ingredients
organic witch hazel extract
organic green tea leaves
organic calendula flowers and/or organic lavender flowers
organic cleavers
organic hydrosol of your choice (try lavender, helichrysum, cucumber, rose, or peppermint)
organic aloe vera gel
Directions
Fill a jar 1/2 full with a mixture of equal parts green tea leaves and calendula flowers, lavender, and cleavers. Pour witch hazel extract over the herbs and fill to the top of the jar. Cap, shake well, and allow to infuse for 2-4 weeks before straining. Bottle and label.
When needed, mix 4oz of the herbal infused witch hazel extract with 2oz of hydrosol and 1oz of aloe vera gel in a spray bottle. Shake well and spray generously on skin. Keep refrigerated if possible.