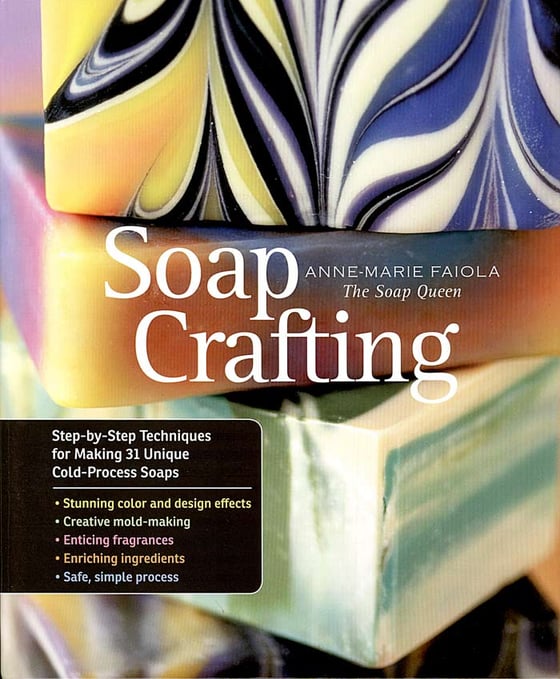 We're excited to bring you Soap Crafting, a new book from The Soap Queen, Anne-Marie Faiola!
Throughout Soap Crafting, Anne Marie shows you how to make perfect cold-process soap - which is sooo much nicer than what you can buy at the store! Simple instructions and great photography walk you through every step of the process.
With 31 fantastic recipes, it's easy to master the techniques you need to produce the soaps you want. You'll find chapters on colors (neon, oxides, mica), molds (milk jugs, yogurt containers, pipes), food ingredients (pumpkin, oatmeal, coffee, beer, avocado), and building techniques (embedding soap in soap, funnel pour, swirling). This colorful book offers everything you need to make your own soap safely. Such a fun, creative, and satisfying project, especially with the holidays approaching!
Herbal Soap Recipe
Now is the perfect time to start making soaps for gift baskets, so here's a little recipe from the book. You can find lots of the ingredients needed on our website:
Organic Calendula Flowers
Organic Sweet Almond Oil
Organic Olive Oil
Organic Lemongrass Essential Oil
(Click on the page images below to enlarge for easy reading.)