Wonderful hot or cold, rooibos tea pairs well with many other herbs and spices. Try making some of these delicious combos at home for a real afternoon treat!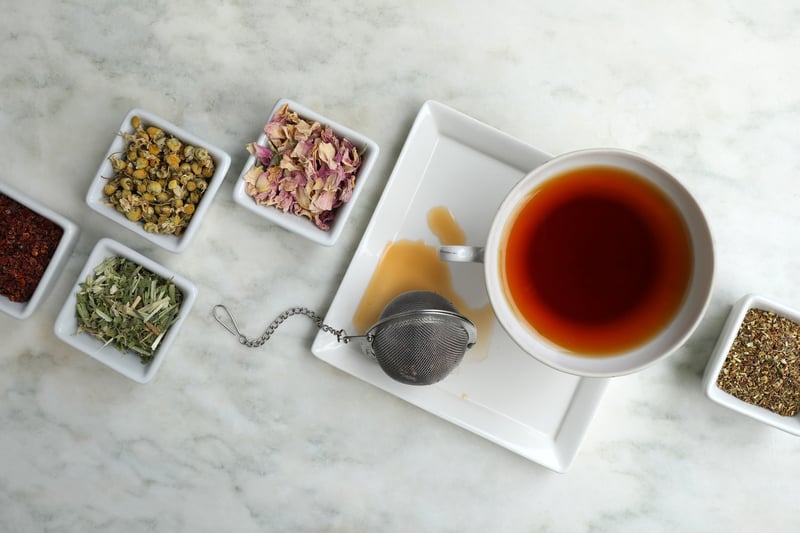 What is Rooibos?
Rooibos or Aspalathus linearis is a beautiful yellow flowering shrub in the Fabaceae family. When its green, needle-like leaves are oxidized, their color changes to a gorgeous garnet hue. Both un-oxidized green rooibos and oxidized red rooibos are succulently smooth, with a mellow sweetness of honey and caramel.
Blend Your Own Tea

Rosy Rooibos
Red Rooibos and Oatstraw
Citrus Twist
Gentle Night Tea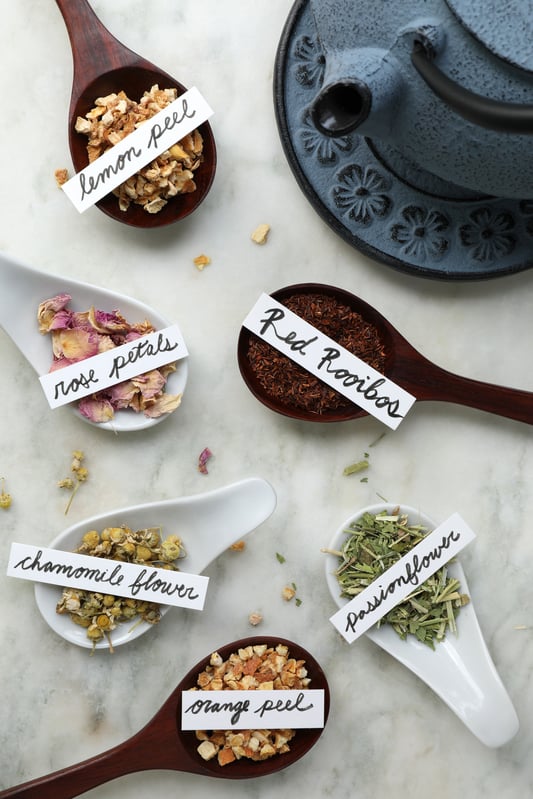 Green Dream
Green Rooibos Blend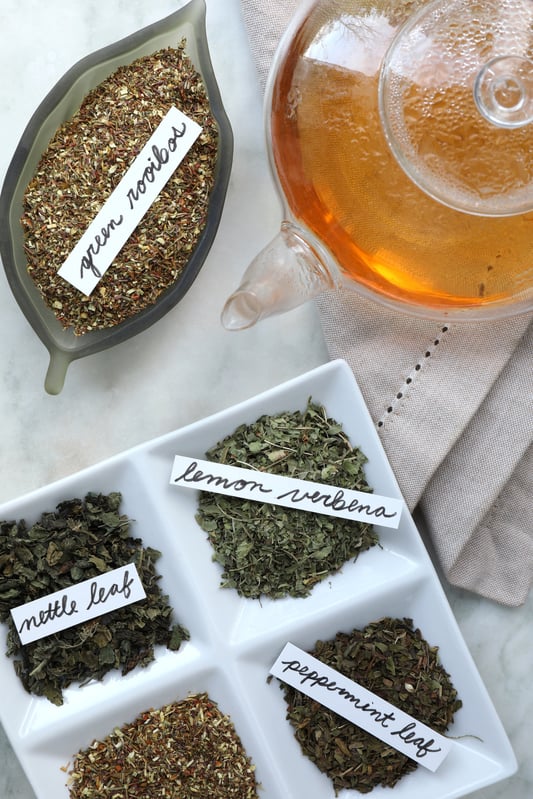 How to Brew Rooibos Tea
Combine tea and herbs, then add to your choice of tea infuser.
Pour boiling water over the blend.
Cover and steep for 5-10 minutes in 12-16 oz. of hot water depending on your preference.
Because Rooibos is very low in tannins, a longer infusion will retain the velvety flavor without becoming bitter. Pro Tip: The Citrus Twist works well as a sun tea too!
Did You Know We Also Carry rooibos Earl Grey?