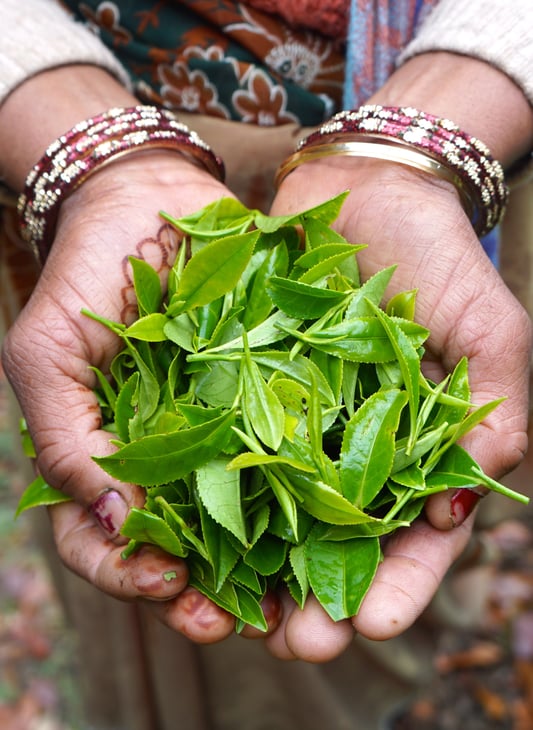 Deep in the Himalayan foothills just west of Nepal is a relatively unknown tea region: Kumaon. In the springtime, these hillsides are awash in green. Lush, vibrantly hued tea plants that smell as intoxicating as they taste, grow between stands of conifers. This is where you'll find Desmond, the manager of our certified organic tea operations there.
Cultivation began in Kumaon in the 1830s, when the British East India Company was searching for places to grow tea. They established experimental plots using Chinese seeds, more than 15 years before Scottish botanist Robert Fortune's legendary saplings reached India's shores. The Camellia sinensis thrived in Kumaon soils.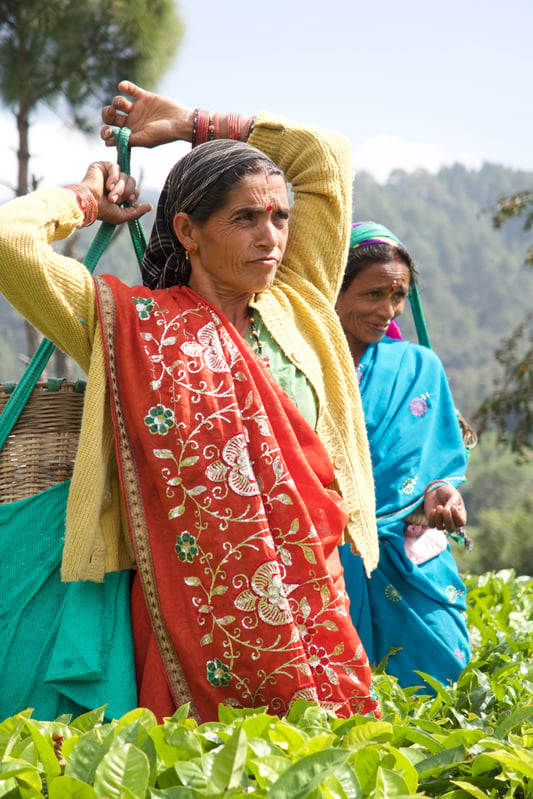 While the tea was well received, the region was challenged by its distance from ports, and a strong lobby of growers based in Calcutta kept resources flowing to Assam and Darjeeling. As a result, the experimental plots were abandoned, and for 60 years the resilient tea bushes flourished, untouched in the wild.
In the 1930s, a group of six families (including Desmond's parents) moved from Sri Lanka to Kumaon specifically to revitalize the tea gardens there. For decades, those families have combated the challenges that plagued the initial growers—extreme isolation and a lack of resources thanks to a continued focus on Darjeeling and Assam. Then in the 1990s, the state government began a project to create rural livelihoods. After considering several other crops, they settled on tea because of its hardiness—standing up to rain and hail—and because the wild monkeys that run rampant there won't steal its fruit.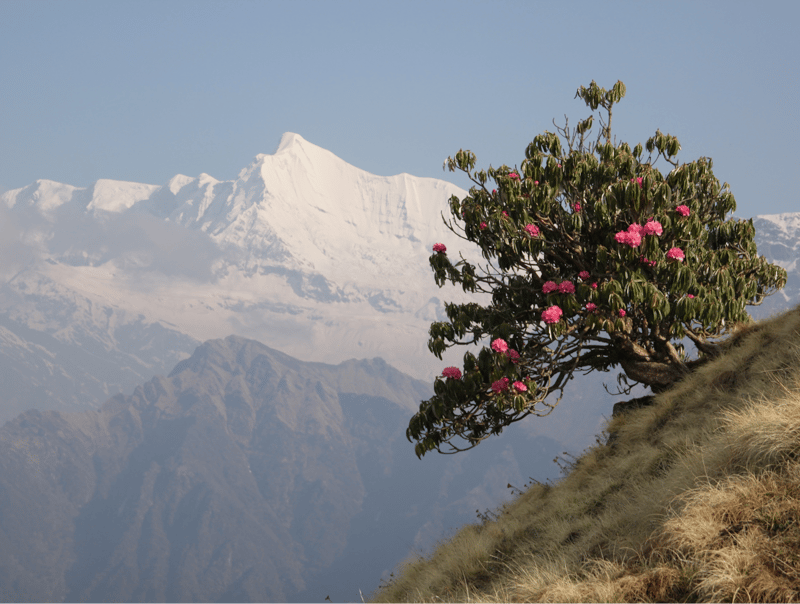 Today, Desmond oversees a sustainable model for organic tea production that brings much-needed work to the villagers, and it's a role he was destined for. As a child Desmond dreamed of a family-run tea garden. In middle school, he even wrote letters to the Tea Board, asking to have his family's garden officially recognized.
We are pleased to offer this certified organic tea. It not only provides economic opportunities for the villagers in this isolated area, but it also has a unique and delicate honeydew flavor that our tea tasters absolutely love!
How to Brew These Treasured Teas
Tasting Notes: A unique sweet, grassy body and soft, smoky undertones. Crafted in homage to the Darjeeling tradition.
Steep Notes: 1 teaspoon in boiling water for 3-5 minutes.
Tasting Notes: A delicate aroma with surprisingly thick body. White tea lovers will enjoy its wonderful sweetness. This tea is harvested just as the plant awakes from winter dormancy and is minimally processed to preserve its freshness.
Steep Notes:

1 teaspoon in boiling water for 3-5 minutes.
curious about other work we're doing overseas?
You may also be interested in:
Pictured from top to bottom: (Top:) We harvest fresh tea leaves just after the 150-year-old plants wake from winter dormancy for our Organic Kumaon White Tea; only the terminal bud and first two leaves are used. (Middle top:) Kumaon locals earn 5-7 times the wages of typical workers in the Indian tea industry. (Middle bottom:) Rhododendrons bloom during the Kumaon White Tea harvest in front of a backdrop of towering Panchachuli peaks. (Bottom:) Shanti, one of our Kumaon tea growers, stops for a laugh.