What better way to celebrate the coming new year than with a look back at some of our favorite recipes of 2011?
Well, how about 4 weeks of amazing DIY GIVEAWAYS!
As a big thank you to our herb loving blog readers, we'll be revisiting the best recipes of the year and giving away a huge package of organic ingredients each week so our lucky winners can make the goodies at home! Pretty sweet, right?
Week 1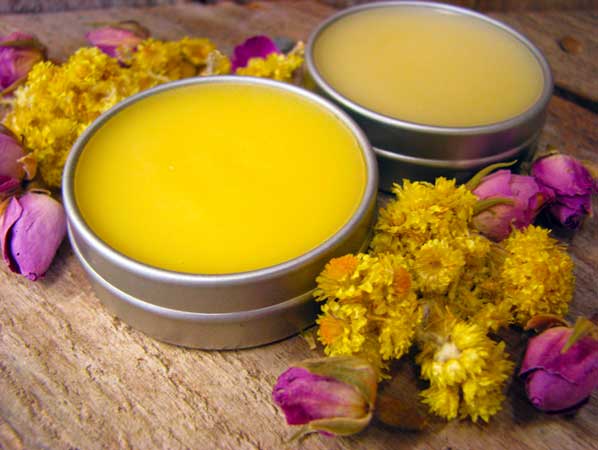 It's been cold and dry in Eugene this week. Really, really, really cold and dry! With (almost) winter weather like this, we've all been reaching for Irene's luscious herbal lip balms. These lip balm recipes smell fantastic, are wonderfully moisturizing, and super easy to make. Looking for a holiday gift to make for friends and family? Look no further!
You can find her post with the recipes here!
The Giveaway!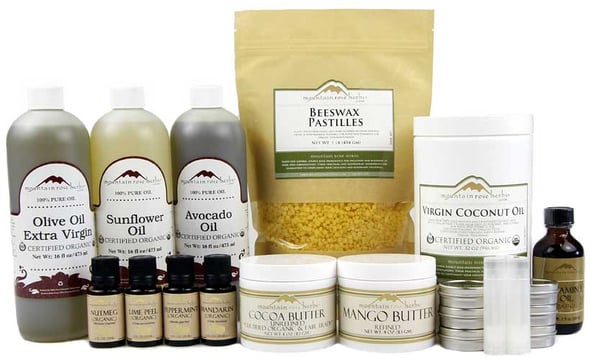 The prize this week is truly incredible. See all that good stuff up there? That includes everything you need to concoct up to 26 lip balms...with plenty of ingredients to spare for more projects!
Here's what the lucky winner will receive...
4oz Mango Butter, CWC
4oz Organic Cocoa Butter
16oz Organic Extra Virgin Olive Oil
16oz Organic Sunflower Oil
32oz Organic Virgin Coconut Oil
16oz Organic Avocado Oil
1lb Beeswax Pastilles
2oz Vitamin E Oil
1/2oz Organic Lime Peel Essential Oil
1/2oz Organic Mandarin Essential Oil
1/2oz Organic Nutmeg Essential Oil
1/2oz Organic Peppermint Essential Oil
20 x Clear Lip Balm Tubes
6 x 1/2oz Tins
How to Enter
There are several ways to enter and you can submit up to 5 entries for a chance to win this amazing collection of ingredients!
1. Leave a comment here telling us about your favorite winter essentials for healthy skin.
2. Post a link to our Lip Balm Kit giveaway on your Facebook page and leave a comment here to let us know you've posted. Follow us on Facebook here!
3. Tweet about our Lip Balm Kit giveaway on Twitter using the tag #herbalgiveaway and leave a comment here to let us know that you've tweeted. Be sure to follow us on Twitter!
4. Blog about our giveaway with a link back to this post, and leave a comment here with a link back to your blog post.
5. Sign up for our recipe packed Newsletter and leave a comment to let us know you're a reader.
You have until Monday, December 19th at 11:59pm PST to enter. We will pick one winner at random on Tuesday, December 20th. We can ship blog prizes to US addresses only!
Good luck to you!
____________________________________
UPDATE ~ 12/20
Announcing the Winner!
We've collected all of the entries from the blog comments and Facebook (thanks to our tech issues earlier this week) and a winner has been chosen. Congratulations to xbonesgirl! You are the winner of our week 1 giveaway! You should receive an email shortly with more information.
Thanks to everyone for participating this week! We've got another exciting giveaway coming up, so stay tuned...