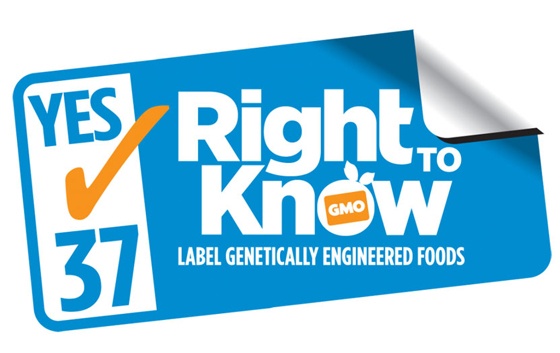 We are quickly approaching the historic November ballot measure Prop. 37 (The California Right to Know Genetically Engineered Food Act) which requires clear labeling and will help consumers make educated choices about what they are eating. Now is the time to act!
If you live in California, please remember to vote YES on Prop. 37 on November 6th 2012.
The Right to Know ballot initiative calls for mandatory labeling of Genetically Engineered foods and would reject the vague, misleading term "natural" which has been co-opted by mega agri-food corporations who peddle products that are anything but natural. This is an important issue for more than just Californians because the vote will set a precedent for the rest of the country.
Let's propel our food industry in the right direction. In a grassroots effort, millions of pro-organic consumers, farmers, and businesses are standing together to defeat agribusiness/biotechnology giants. The undeniable truth is that we have the right to know what's in our food. What are big agribusinesses hiding anyway?
Vote with your dollar and boycott businesses that use GMOs and oppose this legislation. These corporations have contributed over 35 million dollars to campaign propaganda in opposition of Prop. 37 – and Monsanto is leading the pack with a 7 million dollar chunk of change. These companies operate with no moral code or vision of a sustainable future.
Since 1999, Mountain Rose Herbs has taken a strong stance in favor of labeling GMO foods and supporting organic agriculture. We take pride in walking the walk, having contributed to the campaign and will continue to support a consumer's right to know what they are putting into their bodies. You are what you eat!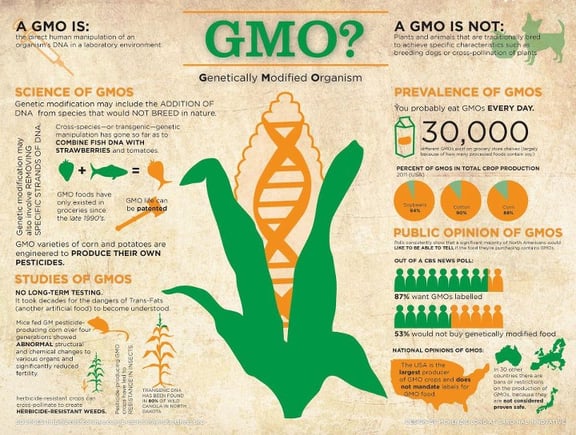 No matter where you are in the state or the country, you can be part of this historic campaign by volunteering today. There are so many ways to help – from inviting your friends to join us, hosting a house party, spreading the word in your community, making phone calls, sending emails and more.