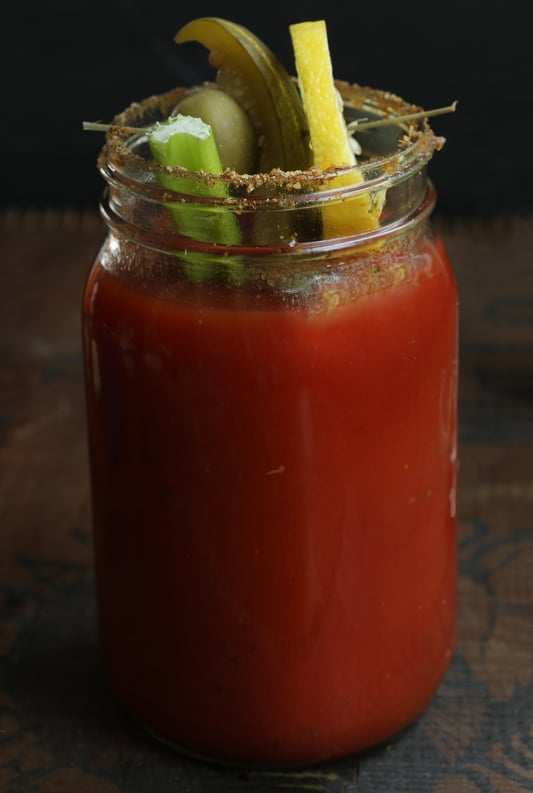 A good Bloody Mary is a thing of beauty. Flavorful, colorful, and more substantial than your average cocktail, this sippable standard has intrigued and challenged many a bartender, myself included. As a fledgling craft mixologist, I experimented quite a bit with Bloody Mary formulations, working hard to get all the flavor points into perfect alignment. My roommates and I hosted brunches to showcase and refine our beverage inventions, always searching for ways to take this classic cocktail to new levels of deliciousness.
The great challenge with this beloved beverage is managing its complexity. The best Bloody Marys possess a sublime balance of richness, tartness, heat, and even a tinge of sweetness, and all must blend together seamlessly. A few small tweaks can either take your Bloody Mary from good to sublime, or throw it unpalatably out of proportion (hence the many rounds of experimentation.) For me, the addition of horseradish extract was the key to unlocking the drink's ultimate potential. The addition of tinctures, or "extracts," to cocktails is an old school mixology trick. Functioning much like bitters, herbal extracts are an excellent way to add concentrated flavor notes to round-out your cocktails—with all the precision a conscientious bartender requires.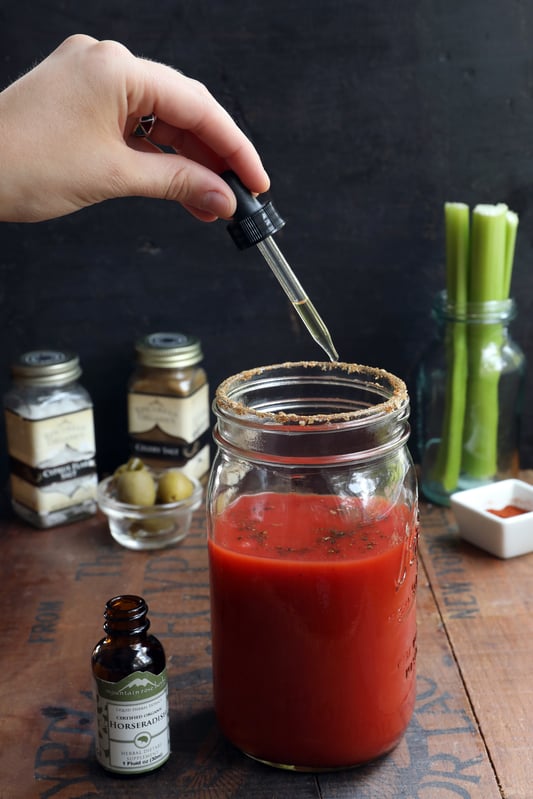 Here is my version of the Perfect Bloody Mary, tied together with our spicy, fresh horseradish extract and smoked paprika. Sip, savor, and enjoy!
Perfect Bloody Mary Recipe with Horseradish & Smoked Paprika
Makes 1 quart.
Ingredients
Tomato Mixture
6-8 oz. organic tomato juice (bottled is much better than canned)
1 tsp. organic lemon juice
1 tsp. organic lime juice
2 dashes of Worcestershire sauce (or Bragg's Liquid Aminos for a vegan version)
1 Tbsp. pickle juice (or pickled jalapeno juice for more "kick")
1/4 tsp. Dijon mustard
2 dashes bottled hot sauce of your choice
1 pinch sea salt
1 pinch freshly ground organic black pepper or organic pink pepper
For Finishing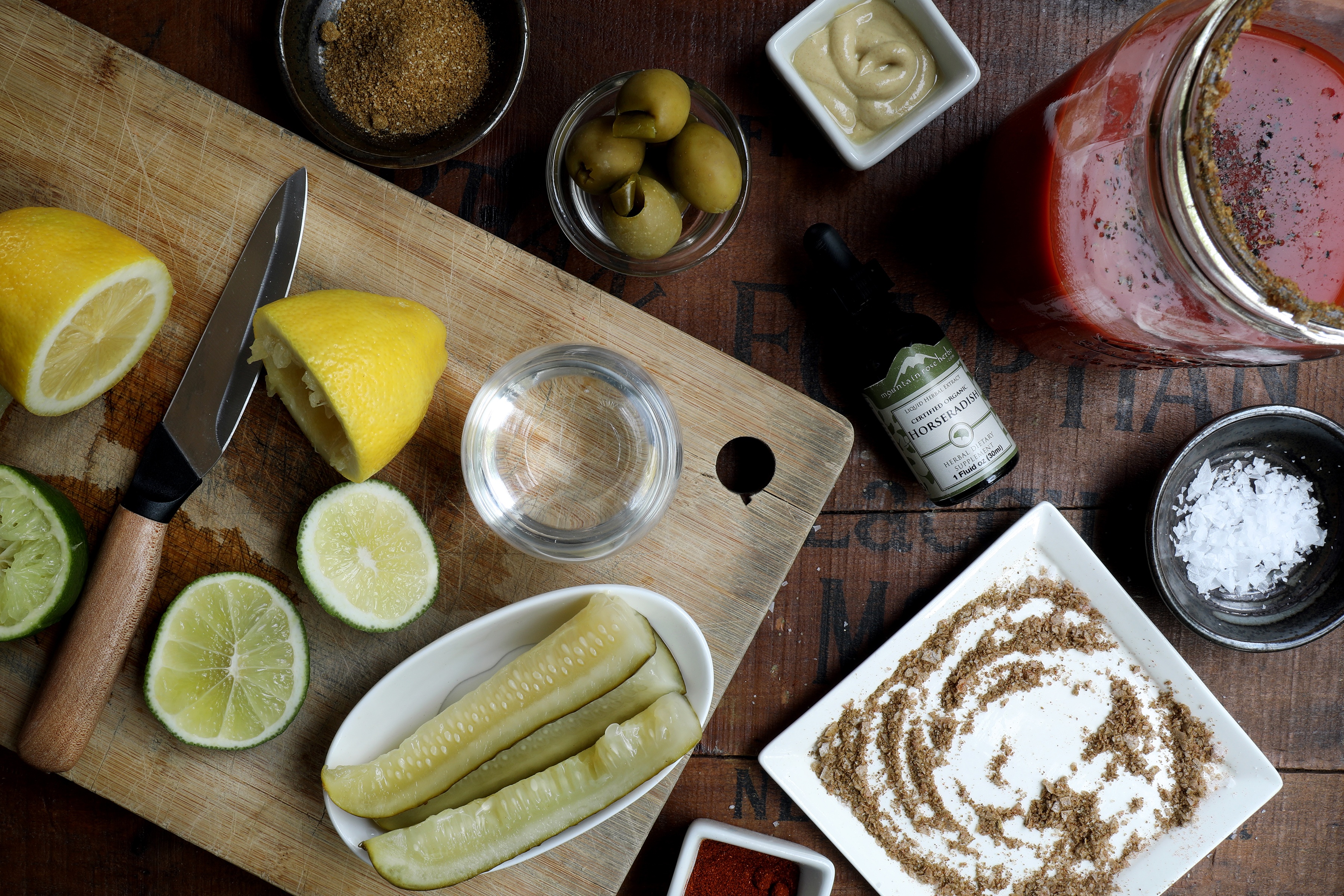 Directions
In a pitcher or quart jar, combine all tomato mixture ingredients and shake (if lidded) or stir until well-blended.
On a flat dish, combine flake salt, celery salt, and smoked paprika.
Rub lime wedge around the rim of a chilled pint glass and dip rim in salt/paprika mixture.
Fill your glass halfway with ice and add tomato mixture (don't skimp on the ice; too little will melt too quickly and make your Bloody Mary a watery mess!)
Add vodka and stir with a long-handled spoon.
Garnish as desired
And finally (and crucially!) … float horseradish extract on top to finish!
Want More Ways to Spice-Up Happy Hour?
You may also enjoy: