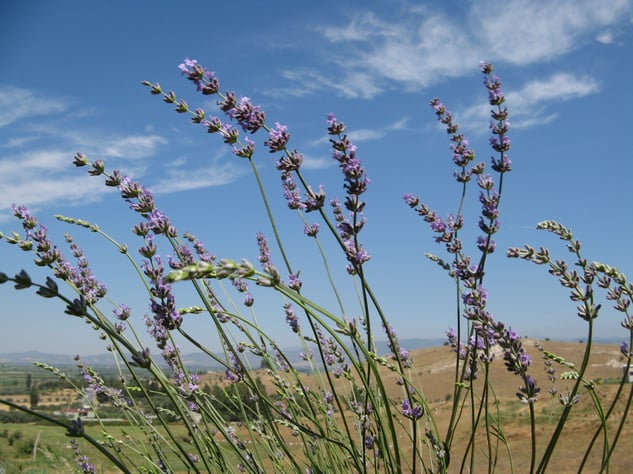 While we're passionate about organic agriculture for many reasons, did you know growing organically can reduce greenhouse gases in the atmosphere? Food production accounts for 25% of global greenhouse gas emissions,* so supporting organic agriculture is more important now than ever.
To be considered organic, a farm can't use the fossil-fuel intensive synthetic fertilizers and pesticides that conventional agriculture relies upon. Organic growers are also required to practice environmentally friendly strategies like crop rotation and soil-building. Per acre of crop production, organic farms have lower nitrous oxide emissions (a greenhouse gas 300 times stronger than carbon dioxide) when compared with conventional.*
Organics in Ancient Agricultural Lands
We work with many certified organic growers in the US, but we also source many important botanicals abroad. According to some herbalists, plants are at their most potent when grown in their native soils.
On the other side of the globe, high in the Aydin Mountains on the western edge of Turkey, lies one of our organic farms that I visited on a three-week trip to Eastern Europe. This is ancient agricultural land, covered in vast groves of olive trees whose trunks are twisted with age. It's here in these mountains that vitex shrubs grow alongside creek beds, their spikes of purple flowers giving way to our vitex berries, which are hand-harvested in the wild every September.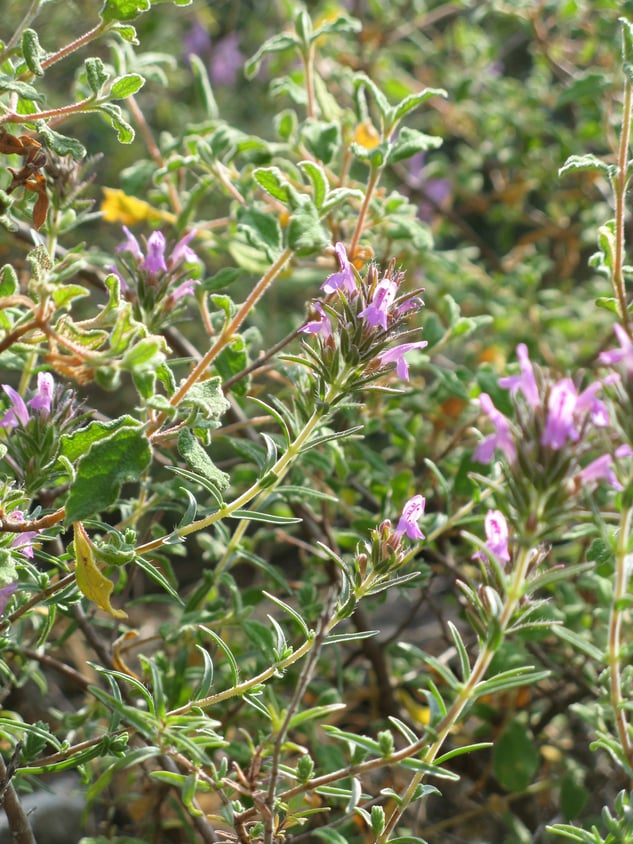 I was here to visit with our farmers and make certain their collection and cultivation areas and processing facilities met our high standards. It was fascinating to learn from the locals who have been collecting, cultivating, and processing herbs for most of their lives, their botanical knowledge passed down from generation to generation.
Discovering Organics
Our head farmer in this area, Yavuz, who oversees the cultivation and wild-harvesting of our Turkish-grown vitex berries, olive leaf, bay leaf, rosemary, oregano, thyme, milk thistle seed, poppy seeds, and myrtle leaf was the first certified organic grower in Turkey over 20 years ago. While he's led the organic movement in that region, helping to inspire and innovate organic crop cultivation there, Yavuz wasn't always aware of organic certified agriculture. He actually happened upon it by accident. Decades ago while surfing the Internet, he told me about how he mistyped some of the letters in "oregano origanum." Instead of seeing info on oregano, his monitor displayed search results for "organic."
"What can I say?" Yavuz said. "It is a fate that changed the lives of our family and workers."
In the early 1990s, it was unheard of for a farmer to cultivate herbs, plants that traditionally grew with abundance in the wild. At that time, most herbs were wild-harvested at an alarming rate, and entire plant species were in peril. Without the continued availability of wild plants, locals' livelihoods were at risk, and the environmental degradation would affect their families for generations to come.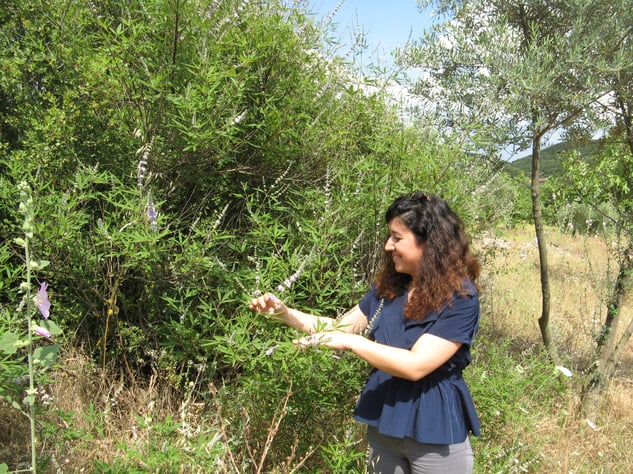 In the last two decades, Yavuz, his wife Nazli, and their daughter Gökçe (pictured above), have worked tirelessly to educate Turkish farmers about the dangers of applying insecticides and pesticides. They have established training programs for locals to teach about the dangers of overharvesting the beloved Mediterranean herbs that grow in the wild there, and they instituted an internship program to show how collection practices can impact product quality. In so doing, they have given the people in their region skills for sustainable collection practices, including the protection of the collection areas against chemical drift. They also started taking cuttings from the local plants and propagating them for cultivation to alleviate pressure on the wild stands. As I walked through one of these new plantings, one of the women working in the field asked for my opinion (this had to be translated, of course!). I said, "Very healthy plants."
"Of course they are," she replied. "We planted them." Much laughter ensued—a good sign when people doing hard, physical labor in the hot sun are proud of their work and maintain a sense of humor about it.
We give thanks to Yavuz's family and the many skilled hands that work to provide our organic botanicals. Supporting organic agriculture is one way we can all play a part in preserving the earth.
Inspired by our International Farm Stories?

*Research provided by The Organic Center, a nonprofit organization that communicates about and conducts science of interest to the organic community. Learn more at www.organic-center.org.