It's easy to underestimate the power of the sun, especially when busy playing, gardening, swimming, picnicking, hiking, and enjoying activities in the outdoors. The next time that you wind up with too much sun, try these simple, homemade remedies utilizing herbs and natural elements. Not only are they simple to whip up within a few minutes, the botanical ingredients are known for their ability to offer relief, assistance, and healing.
Note: Before using any of the tips or suggestions in this article, make sure to cool off the area with a cool shower or with compresses, drink plenty of water to prevent dehydration, and only use moisturizers that are alcohol and perfume-free. In case of a severe burn or blistering, consult with a doctor before using any of these recipes.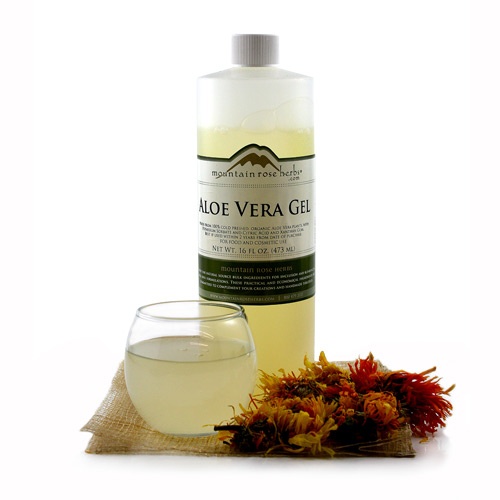 Aloe & Calendula Mist

Aloe Vera Gel is one of the very best ingredients for burns; it offers immediate relief, shortens recovery times, and hydrates the skin. It can be used alone, but is even more powerful when combined with Calendula, gentle and relaxing Lavender, cooling Peppermint, and anti-oxidant Vitamin E Oil.
2 oz Aloe Vera Gel
2 oz organic Calendula Hydrosol
15 drops organic Lavender essential oil
5 drops organic Blue or Roman Chamomile essential oil
2-5 drops organic Peppermint essential oil
10 drops Vitamin E Oil
Mix all ingredients together, pour into a 4 oz spray bottle, and mist onto the skin as often as desired. Store in refrigerator to increase the cooling effect.
Yogurt After-Sun Relief

Yogurt contains enzymes and acids that sooth, cool, and reduce irritation. Adding Aloe Vera Gel and Lavender essential oil further increases soothing properties.
4 oz plain organic or homemade yogurt
1 oz Aloe Vera Gel
15 drops organic Lavender essential oil
Mix all ingredients in a small bowl until combined. Apply directly to areas and allow to dry. Once finished, rinse off with cool water. This process may be repeated as often as desired.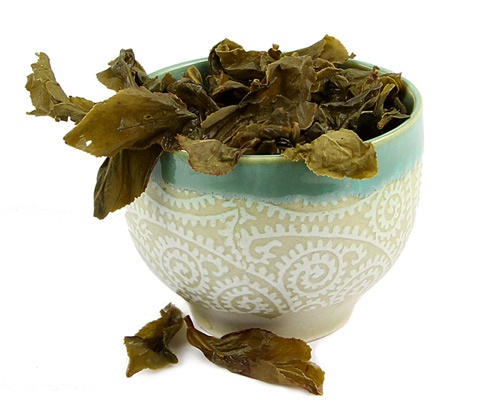 Peppermint & Green Tea Cooling Mist

Peppermint is very cooling to the skin and helps provide instant relief for irritated and hot skin. Incorporating Green tea into the blend helps reduce redness.
6 oz distilled water
2 TBSP dried organic Peppermint leaf
1 tsp organic Green Tea leaves
1-2 drops organic Peppermint essential oil (optional)
Pour boiling water over the Peppermint and Green Tea leaves, and infuse until cool. Strain out the leaves, and pour the remaining liquid into a 4 oz spray bottle. Add the essential oil (if using) and shake to combine all ingredients. Mist directly on skin for relief. Use within 1-2 days, or store in the refrigerator up to 1 week.
Green Tea Compress

Green tea is a powerful anti-oxidant and may be applied topically before and after sun exposure. Green tea has been shown to help reduce skin redness and protect skin cells. It naturally contains tannic acid, theobromine, and polyphenols – all of which ease skin. Aside from applying Green tea externally, try sipping on the cooled or iced tea throughout the day to further take advantage of Green tea's beneficial properties.
To create a compress from Green tea, make an infusion by pouring boiling water over organic loose-leaf tea and allow to infuse until cool. Once that it has cooled, strain out the leaves, and reserve the liquid. Soak a clean cloth into the infusion and place on the sunburned skin for 5-10 minutes at a time. This process may be repeated several times a day.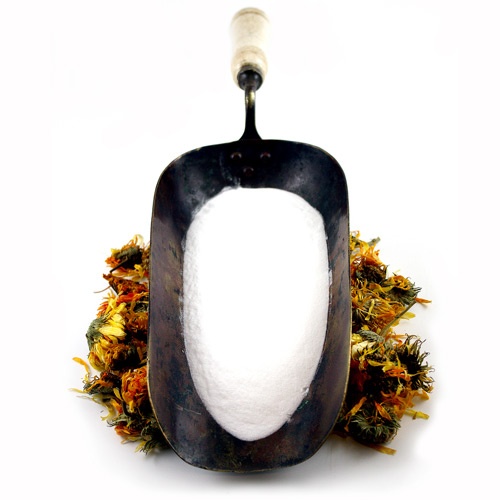 Baking Soda & Lavender Paste

Baking Soda is extremely beneficial for skin while Lavender is soothing.
¼ cup Baking Soda
1 ½ - 2 TBSP organic Lavender Hydrosol
5 drops organic Lavender essential oil
Mix all ingredients until a medium thick paste forms. Apply gently to the skin and allow to dry. Once finished, rinse off carefully without irritating skin. Makes 1 treatment.
Oatmeal Herbal Bath

Oatmeal is a wonderfully soothing ingredient, especially with the addition of these calming and aromatic herbs.
2 cups organic Oatmeal
¼ cup Baking Soda
½ cup organic Chamomile flowers (fresh or dried)
½ cup organic Lavender flowers (fresh or dried)
½ cup organic Calendula flowers (fresh or dried)
2-4 TBSP organic Green Tea leaves
Place all ingredients in a muslin bag or cheesecloth, tie under the bathtub faucet, and draw a lukewarm bath (hot water will dry out and irritate the skin). Soak for 10-15 minutes. Allow the bag filled with oatmeal and herbs to float freely around the tub.
Cheers to a healthy summer!
~ irene