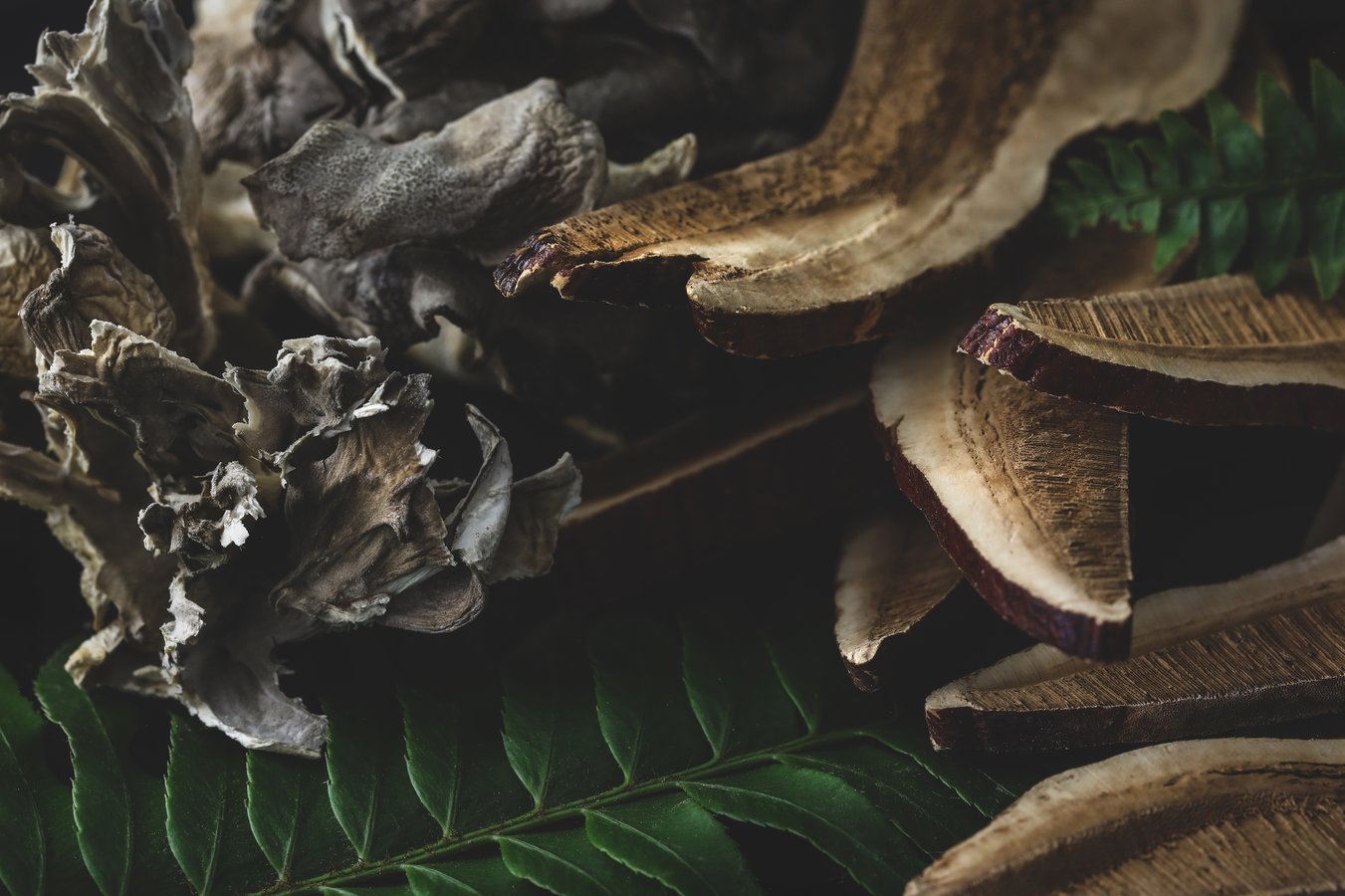 As more and more people discover the benefits of adding mushrooms to their herbal practice and culinary explorations, they are increasingly interested in how to best prepare and consume these fascinating fungi. Some mushrooms, like shiitakes, are well known and widely used in both cooking and herbalism. Others, like reishi, chaga and maitake, may be new to you. Some are wonderful culinary additions, while others have amazing health benefits, but less-than-amazing flavor. Making a decoction with some of these mushrooms is often preferable. However, to get all of the beneficial constituents from mushrooms, a "double extraction" is the way to go.

Mushrooms contain some constituents that are water soluble, called beta-glucans, and different constituents that are alcohol soluble, called triterpenes. A double extraction pulls out all of the constituents and has the added benefit of resulting in a shelf stable end product.
Making a double extraction is actually very similar to making a tincture with plant material. The process is simple, and we've put together this easy step-by-step guide to help you create a mushroom double extraction of your own.

Make a Mushroom Double Extraction
Ingredients
80 proof or higher alcohol (I use vodka)

Springwater or filtered water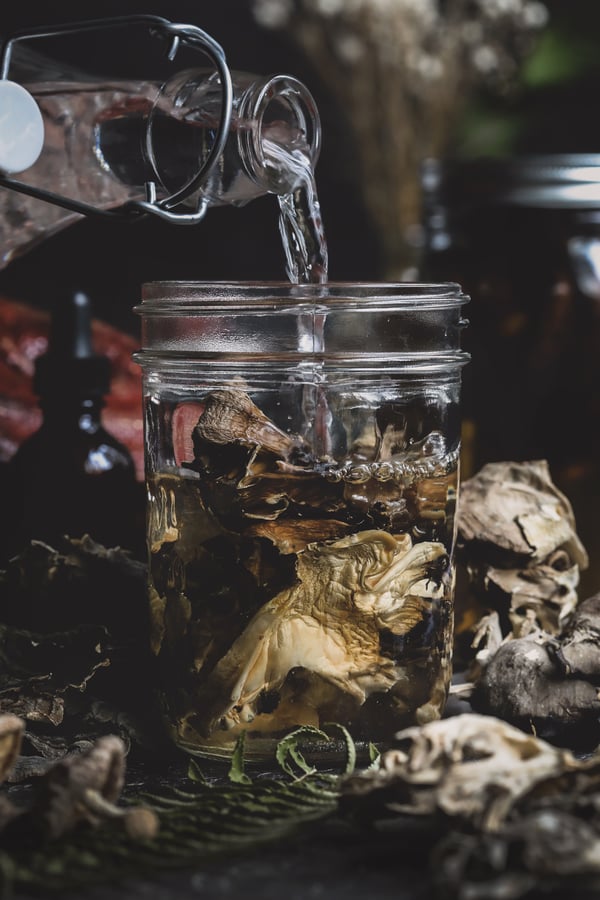 Directions
Fill a quart-sized glass jar halfway with dried mushrooms.

Fill jar with alcohol, making sure it completely covers the mushrooms, but leave about a 1/2-inch space at the top of the jar. Place parchment paper between jar and lid to prevent the alcohol from corroding the lid.

Let jar sit on the counter for a month. Shake daily.

When ready, strain mushroom-infused alcohol into another jar. This is your alcohol extraction. Set aside both alcohol extract and mushrooms while you prepare the next step of the double extraction.

Bring half a gallon of water to a simmer in a stock pot. Add the mushrooms from the alcohol extract to the simmering water.

Simmer the mushrooms for about 2 hours, until the water has reduced to approximately 8-16 ounces. Make sure to keep an eye on the water level, as you don't want it to completely evaporate. You may need to add water to the stock pot throughout the process.

Remove from heat and let cool.

Strain and compost the mushrooms using a

funnel

and

cheesecloth

, reserving the mushroom-infused water. This is your water extract.

Combine the water extract with the alcohol extract. Now you have a mushroom double extract that's shelf stable!
Pro Tips
The alcohol percentage should be somewhere between 25% and 35%, making the double extraction shelf stable.
Don't forget to label your new mushroom double extract with the ingredients and date it was made (when the alcohol and water extracts were combined).
To maximize extraction, shake the alcohol extract jar daily if not more often.


Looking for more info on extraction?
You may also be interested in: