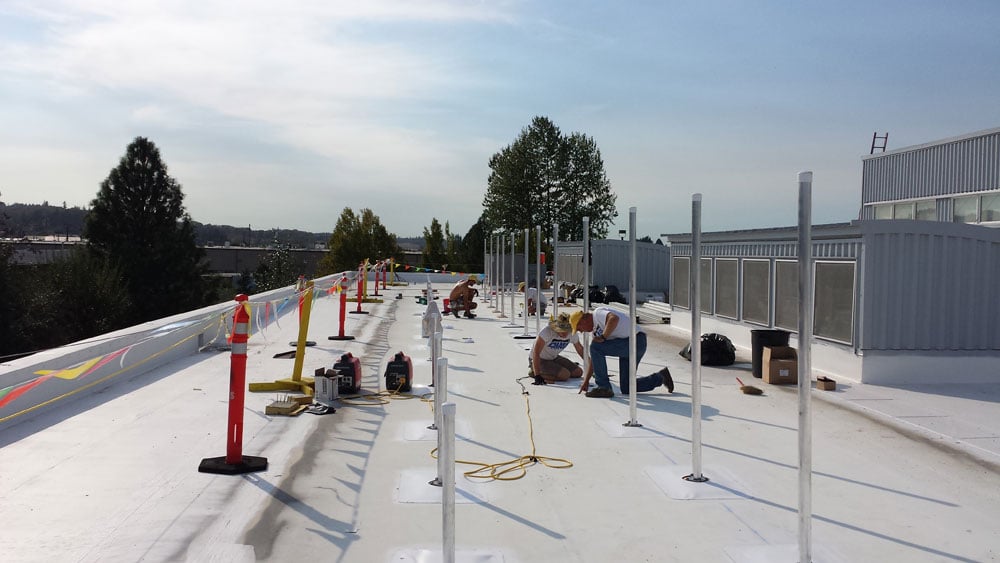 Mountain Rose Herbs has gone solar! In October, we installed 100 photovoltaic solar panels to generate electricity for our main facility in Eugene, Oregon. The 25 kWh solar array installed on the roof will produce an estimated 32,604 kWh of power in the first year, saving money and investing in renewable energy.
And for our employees…we installed a two car electric vehicle charging station!
Over the expected 35 year lifespan of the system, it is anticipated to offset 470 tons of CO2, which is equivalent to the conservation of 10,980 trees or 48,170 gallons of gasoline.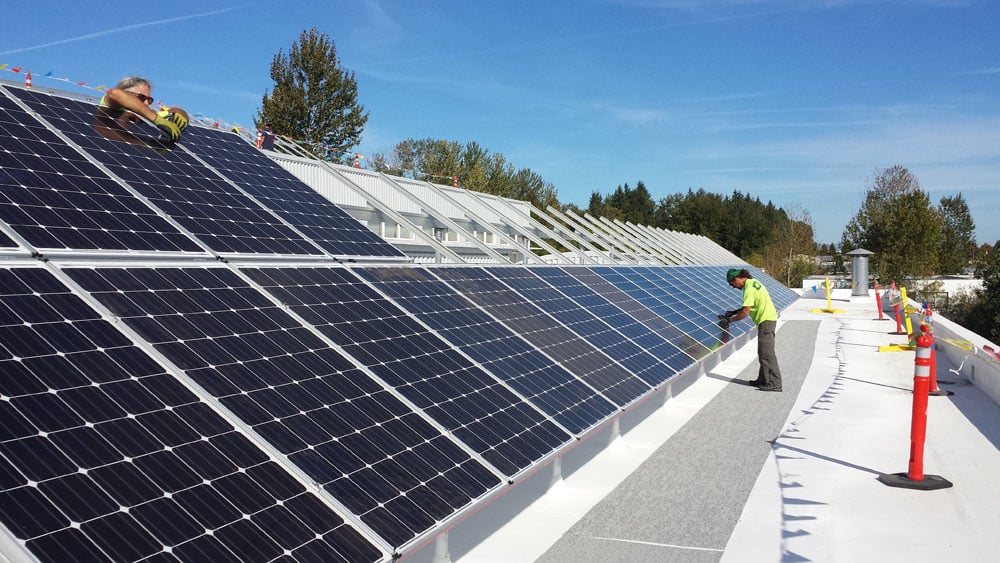 "This is a very exciting time at Mountain Rose Herbs as we enter the world of renewable energy. For a couple of years, we've been planning to replace the roof and install solar panels in one joint project. Working closely with our building owners and the fine folks at Advanced Energy Systems, we developed a system that will reduce our power consumption from the grid and generate energy for a two car electric vehicle charging station. A huge advantage for us is the real-time data available that will show our in-house power generation and energy savings.
While our headquarters is already performing above Energy Star standards, this 25 kWh system will undoubtedly improve our building's efficiency. We also have room to add more solar panels as our need expands. This solar array is in-line with our company mission to reduce our carbon footprint, be good stewards of our planet, and continue to provide our customers with the finest natural products the Earth has to offer." - Mike Lasco, Mountain Rose Herbs' Facilities Manager
An enormous thank you to our local partners on this project: Jeff Chase of Chase Roofing, and Justin Wilbur and Eric Nill from Advanced Energy Systems. This wouldn't be possible without our incredible building owners, Scott and Jane McCleery.