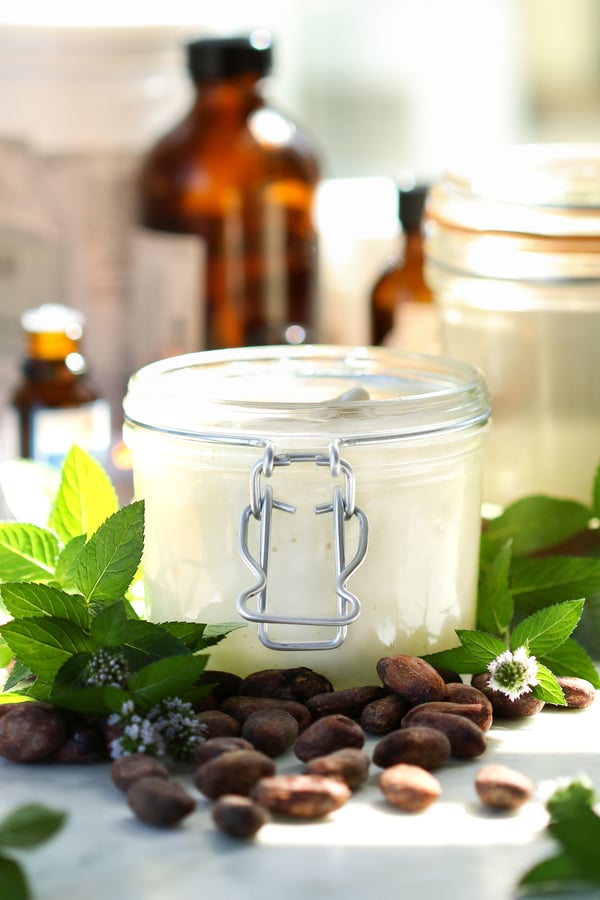 With the dog days of summer stretching out before us, it's time to think more seriously about hydration. Every organ, tissue, and cell in our bodies requires water—it is essential for us to keep a steady temperature, to lubricate our joints, to eliminate waste, etc. Because we lose water through sweating, digesting, and even breathing, it's important to regularly rehydrate, particularly when it gets hot and we're doing more physical activity outside. And while you're responsibly drinking plenty of fluids to rehydrate your internal organs, tissues, and cells, don't forget about the largest organ in your body: your skin. Now is the perfect time to whip up a super-hydrating, cooling body butter!
This luxurious body butter supports your skin with a blend of some of the best organic, hydrating butters and oils:
Because it's summer, we decided to use cooling mint chocolate chip ice cream as our inspiration for this body butter. If mint and chocolate isn't your olfactory delight, feel free to change the essential oils to suit your nose.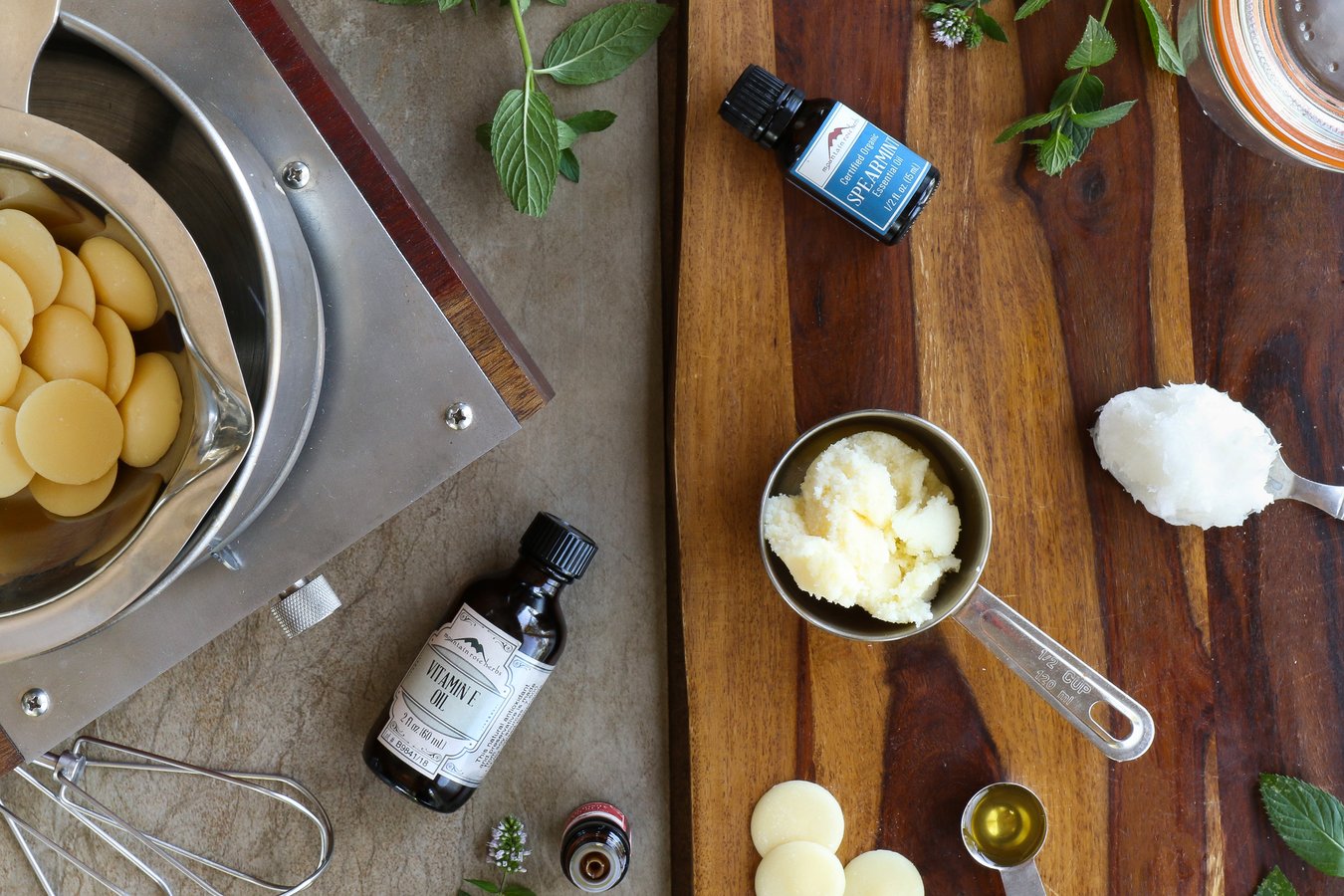 Spearmint & Cocoa Body Butter Recipe
Makes about 24 oz.
Ingredients
Directions
Combine shea butter, cocoa butter, coconut or babassu oil, and rosehip seed oil in the top of a double boiler.
Gently heat and stir until the butters liquefy.
Remove from heat and set aside to allow the mixture to partially cool. You can refrigerate to speed up this process.
When the mixture is just beginning to solidify, whip with an electric hand mixer or stand mixer until the body butter is fluffy.
Whip in the vitamin e oil and spearmint essential oil.
Add the cocoa absolute and whip again to thoroughly blend and reach stiff peaks.
Pro Tips
Hot weather tip: I absolutely had to make a batch of body butter on a

90°

day this summer. I discovered that by putting my nearly-solidified liquid mixture into a metal bowl and then setting that bowl into an ice bath as I blended, I got fantastic results!

Adding the cocoa absolute at the end, by itself, helps it to incorporate more thoroughly. You'll want to whip until you don't see any streaks of absolute in the creamy butter.

This is a wonderful opportunity to upcycle some cute jars!
Looking for more skin care recipes?
You may also enjoy: