What better way to inspire passion than by pampering yourself or a loved one with handmade body care products? Even if you're not on vacation or celebrating a special event, you can still craft these recipes to spoil yourself and those you love. Simple to make, these love-inspired items can help create an unforgettable experience!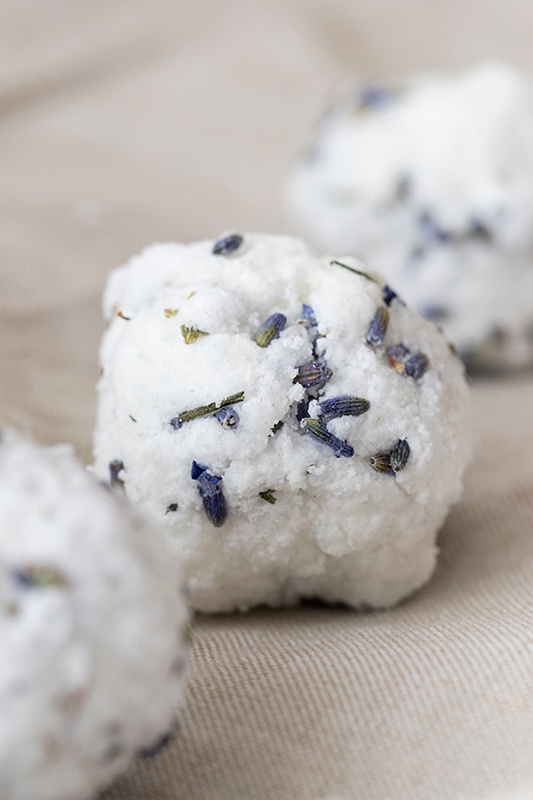 Floral Bath Bombs
Enjoy a luxurious soak with these fun and fizzy aromatic bath bombs.

Ingredients
Directions
Combine dry ingredients together in a large bowl.
Slowly drizzle in olive oil and essential oil while stirring to prevent fizzing.
Slowly spritz with hydrosol while stirring constantly until the mixture begins to clump together. The blend should be just moist enough to hold when pressed together with your hands. Be careful not to add too much moisture!
Add rose petals or other floral buds, press into molds, and allow to dry 2 to 3 hours before removing from molds.
Let bath bombs cure for one week before using them, then store in an airtight container. You can shape your bath bombs by using a melon baller, ice tray, candy or soap molds, egg cartons, or anything else you have on hand.
Brown Sugar & Vanilla Body Scrub
A warm and comforting exfoliating scrub that will leave your skin feeling silky smooth.

Ingredients
Directions
Blend sugars together in a bowl.
Add oil and vanilla extract, and mix well.
Package in jars, and enjoy!
NOTE: The oil in this recipe will make your tub slippery, so watch your step!

Lover's Delight Massage Oil
A floral, earthy, and spicy-sweet blend that will appeal to everyone.

Ingredients
Directions
Drop all essential oils into a glass bottle.
Add jojoba oil, and roll bottle between palms to blend oils.
Decorate with a ribbon and pretty label if desired.
Shake well before each use.
Sweet Lavender Bath Salts
Floral and relaxing, these salts are a perfect addition to any bath.

Ingredients
Directions
Mix salt and baking soda together in a large bowl.
Add essential oil and lavender flowers, blend well.
Package in a jar, or use right away.
WANT MORE SCRUMPTIOUS BODY CARE RECIPES?
You may also enjoy: