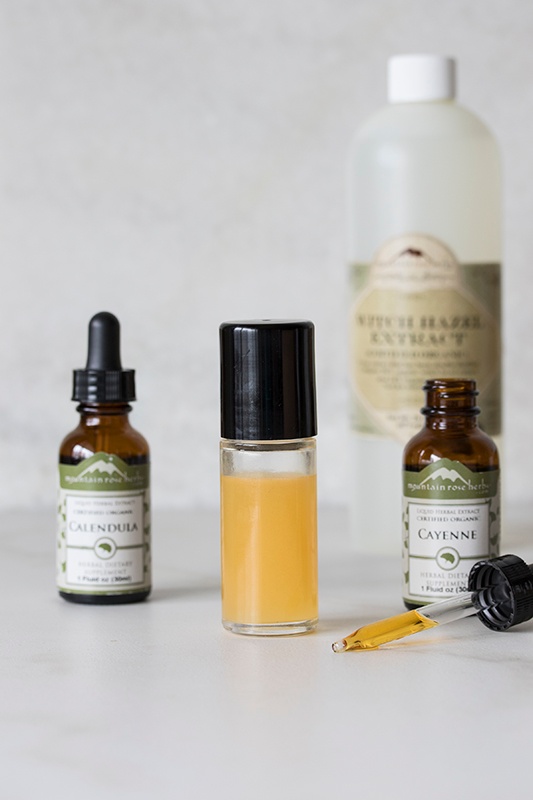 We are in love with this organic muscle rub highlighting essential oils that are not seen in many recipes. It has a soft floral top note and a pleasant herbaceous scent that is slightly balsamic. Applying a muscle rub after a strenuous day of work and play can ease grumpy muscles that may be occasionally sore.
This essential oil blend was inspired by curiosity. The other day, a fellow Mountain Rose Herbs colleague visited my office and asked to smell my little bottle of Lovage Leaf Essential Oil. We had an engaging conversation about its unique, dry, leafy-green spice aroma, but we were stumped on what to do with it. Lovage leaf has many culinary applications, but what to make with the oil? After a little research, I realized that it was perfect for a muscle rub.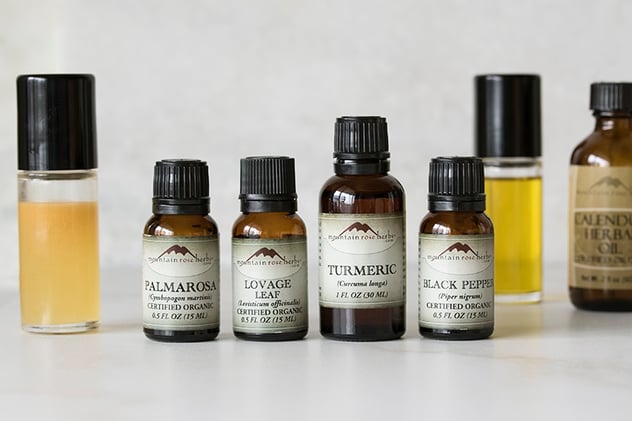 Diy muscle rub recipe
This recipe offers two different base blends depending on your intended use and personal preferences. If you need something a little stronger that absorbs into the skin quickly, the warming herbal extract base is the way to go. It you want to spend a little more time and massage the rub into your skin, the calming herbal oil base may be best.
Ingredients
Essential Oils
Warming Herbal Extract Base
Calming Herbal Oil Base
Directions
Combine base of choice (extract or oil) in a 1 oz. clear glass roll top bottle. Add essential oils, carefully counting each drop. Snap roll top to bottle and secure lid. Gently shake to mix ingredients, and you are ready to go. Shake before each use to ensure the essential oils are equally distributed. If using the herbal extract base, the blend will naturally separate when left unused.
If this is your first time blending, and you'd like a little more information, have a peek at our tips for blending essential oils. If you're already a pro, you might enjoy some of our other body care recipes, such as homemade body sprays or conditioning hair serums. Opportunities are endless. Happy blending!