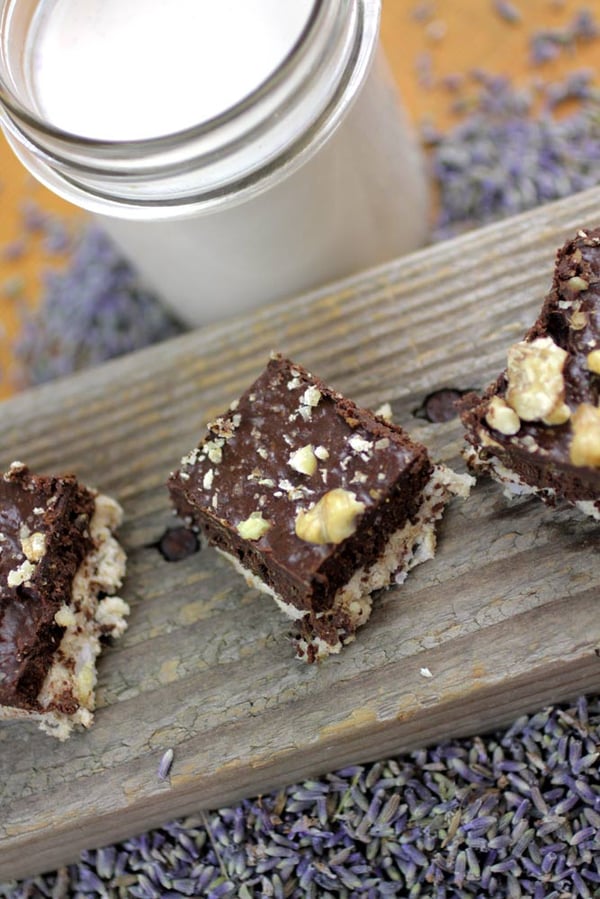 Nut and seed milks are the perfect replacement for dairy milk in your morning coffee, or along with a cookie or fudge companion. Not only are they often a healthy option, they are fun to make and just happen to be a wonderful medium for an herbal experimentation! I've always been a fan of almond and hemp milk and made them regularly at home. My new favorite is walnut milk, and even better, walnut milk infused with vanilla and lavender. I sweeten mine with a little bit of honey or maple syrup, but don't overdo it or the flavor will take over! Lavender Walnut Milk is delicious by the glass all on its own or used to replace regular milk in recipes that call for it. This walnut milk recipe was inspired by Betty Rawker, a raw food specialist, who commonly adds a little raw cacao powder in place of lavender.
Lavender-Infused Walnut Milk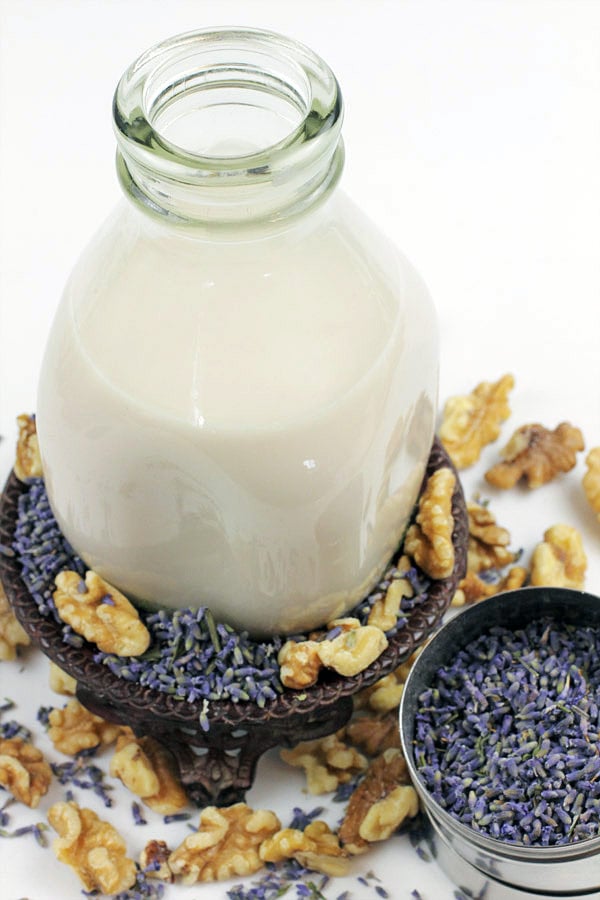 You will need:
Food processor or heavy duty blender
Mesh bag, cheese cloth or nut milk bag
Mason jar for storing your "milk"
Ingredients
Soak walnuts in water for about 6 hours, strain, and rinse really well. Place walnuts in food processor or blender with 3-4 cups filtered water, lavender, and vanilla. Blend. While the food processor is running, drizzle in a little honey or maple syrup. I use anywhere from 1 tsp to 1 Tbsp depending on what I'm drinking it with or how I'm using it, so it's up to you! Turn food processor off and strain milk into a mason jar through a mesh bag and save your lavender/walnut pulp! You're going to want to give the mesh bag a good squeeze to get all the nut milk out. If you aren't going to bake right away, you can store the walnut pulp in a short mason jar. If you are going to jump right into making fudge, then you can keep your pulp bag out.
Your walnut milk should keep in the fridge for about one week, the fresher the better!
One of the perks of making your own nut milks is having this yummy walnut pulp for treat-making or baking. I like to use mine for fudge or chocolate cookies! Now that you have your walnut and lavender pulp, let's prepare for fudge! My favorite herbal buddy introduced me to a version of this lavender fudge, she prefers hers with about twice as much lavender as I have listed below. You can make your version to your liking!
Raw Lavender Walnut Coconut Fudge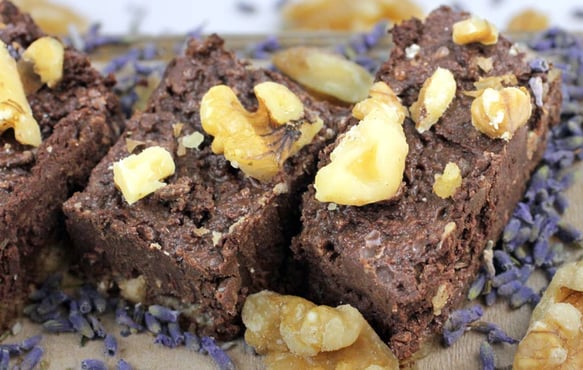 Crust:
1 cup organic walnuts
1 Tbsp organic Vanilla extract
1 Tbsp organic maple syrup
Fudge:
Mix together walnuts, vanilla, and maple syrup in a food processor until well blended. Press into a square glass baking pan lined with wax paper (to prevent sticking). Once crust ingredients are pressed into pan, place it in the freezer to get settled while you prepare the chocolate fudge!
For Chocolate:
Combine walnut/lavender pulp, cacao powder, liquid coconut oil, maple syrup, and vanilla in a food processor and blend until smooth. Pour chocolate blend over frozen crust and freeze for 15 minutes or until solid before serving. Add a pinch of fancy salt on top. This fudge is best stored in the fridge, but can be left out for a few hours when serving. Enjoy a piece with a fresh glass of walnut lavender milk!
Enjoy Lavender Lovers!