With bright, spicy notes of bergamot orange and perfuming, rich black tea leaves, Earl Grey is a classic that's always en vogue. The aromatic oil from this special citrus fruit is complex with a clean floral spirit that pairs perfectly with the softer sweetness of lavender. Add a little honey, vanilla, and cream to marry it all together and wow...what an indulgent morning treat! The ritual of making a beautiful cup of tea infused with the uplifting scent of flowers and a mildly stimulating caffeine boost can easily elevate the mood. It might just replace your morning cup of coffee.

Lavender is strongly aromatic and can be a bit overwhelming, so finding the right ratio is important. Feel free to adjust the recipe below to your liking...and then be prepared for an experience of tea pleasure like no other. I first tried this flavor combination in kombucha and fell in love! Suddenly, there were lavender scented Earl Grey shortbread cookies, cupcakes, and ice cream being whipped up in my kitchen with hearts and sparkles floating around my head. It's that good.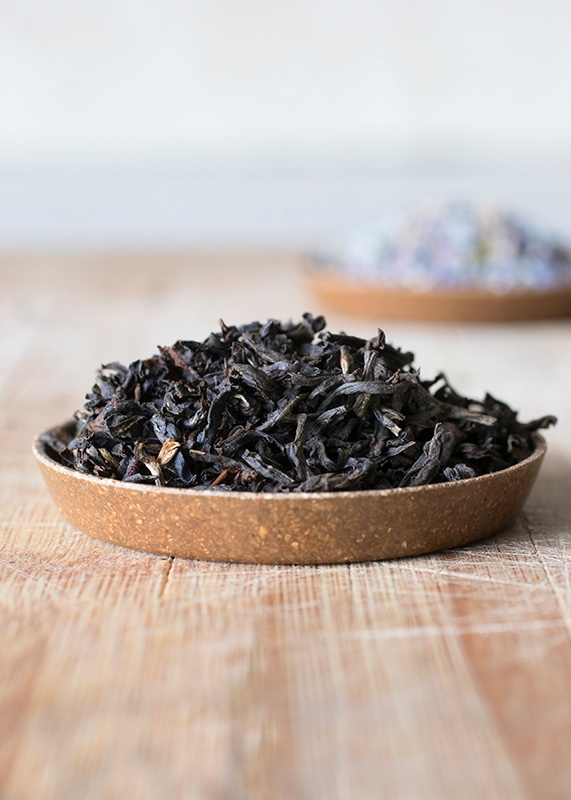 Lavender Earl Grey Latte
Ingredients
Directions
In a covered vessel, steep Earl Grey tea and lavender together in 8 oz. of hot water.
Strain into a mug and stir in 4 oz. of warmed milk.
Add vanilla extract and honey to taste if you'd like a bit of sweetness.
Enjoy!
Do you love tea time as much as we do?

You may also be interested in: