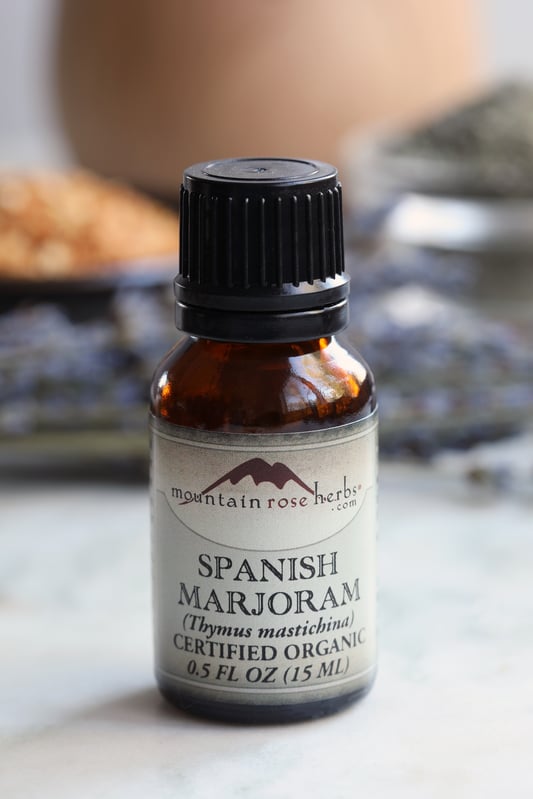 Organic Spanish marjoram is a bright and camphoraceous essential oil that is distilled from the blooming aerial portions of Thymus mastichina. With a 1,8-cineole content around 50%, this oil can be used in similar ways to other camphorish oils like eucalyptus and rosemary. In addition to 1,8-Cineole, Spanish marjoram also contains camphor, α- and β-pinene, camphene, and borneol.
Spanish and sweet marjoram are completely different oils and should not be used interchangeably. With a long-lasting, tenacious scent, Spanish marjoram has dry base notes and a slightly sweet middle that support its bright, spicy-medicinal top notes. In contrast, sweet marjoram, which is distilled from the flowering plant of Origanum majorana, has a softly-sweet scent that is slightly balsamic and buttery. Because there are a few different types of marjoram on the market, you want to make sure you are confirming the Latin name of the oil you're purchasing.
How to Blend with Spanish Marjoram
This brightly scented oil is considered a middle to almost top note. It does need some base oil support to create a scent that will last. It can stand up to aromatic bottom notes like Atlas cedarwood, but is also well supported by oils like amyris or copaiba balsam. Spanish marjoram blends well with citrus oils, other spice oils like thyme or basil, and soft florals like lavender.
Aromatically, this oil is well balanced, so you do not need to be overly cautious about how much oil you add. The proportion should be somewhere in the middle. For example, in the recipe below there are two drops of Spanish marjoram, and we add more of our top note and less of our base.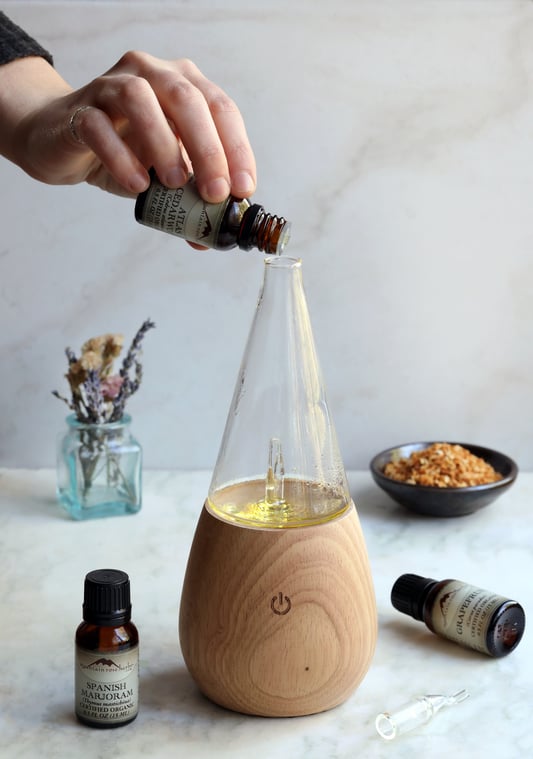 Just Breathe Diffuser Blend
Ingredients
Directions
Carefully drop all essential oils into water or waterless diffuser of choice.
Recipe can be increased if needed per instructions of diffuser.
Enjoy this refreshing blend and c

arry on with your day

.
Want to refresh your blending skills?



Looking for more recipes where you could use Spanish marjoram? Try these: