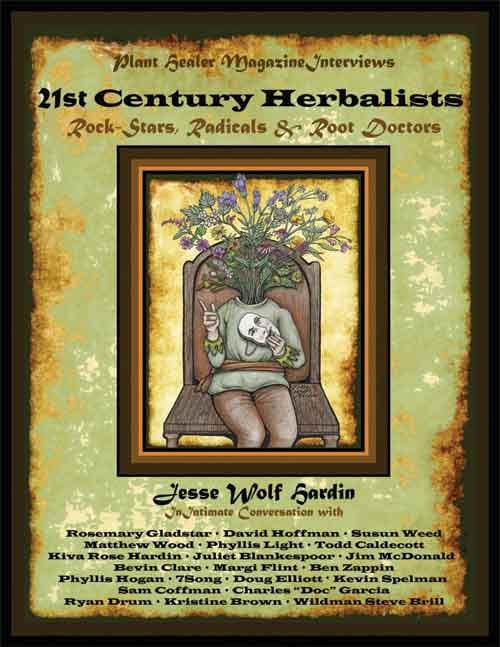 Have you seen this exciting new book of interviews created by our friends at the Herbal Resurgence Rendezvous?
21st Century Herbalists is a truly unique piece of our community history and you won't find it on store shelves just anywhere. Jesse Wolf Hardin presents intimate conversations with 21 of the most intriguing herbalists and foragers of the 21st Century. Perfectly subtitled, "Rock-Stars, Radicals & Root Doctors," this book is filled with previously unshared stories, underutilized herbs, herbal healing traditions, and inspiring advise from a collection of well-known herbalists.
Read the stories of our "rock star" herbalists in this eclectic collection of interviews!