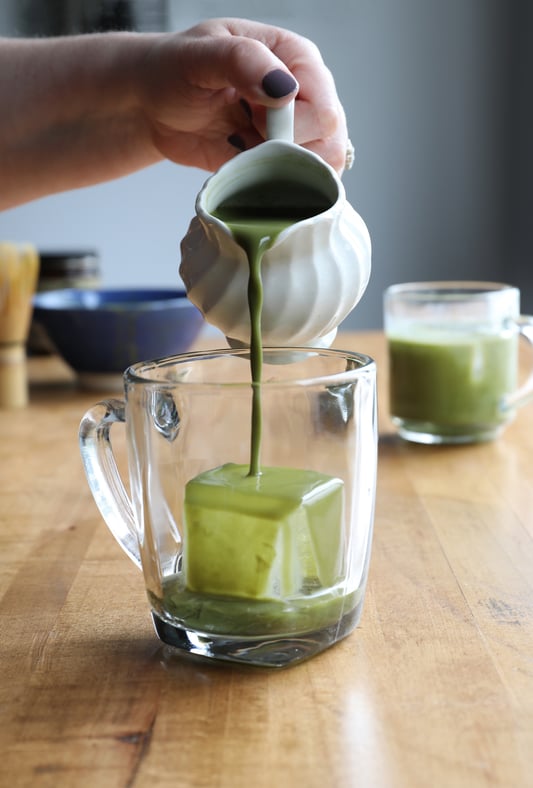 When it comes to surviving Oregon's notoriously dark and damp winters, mornings definitely find me protectively clinging to a steaming mug of full-bodied, locally-roasted coffee. But when warm weather rolls around, my solar-powered self craves something cooler (and less high-octane) to provide a light boost to my day. I've found a number of traditional and herbal iced tea recipes that often fit the bill, but when I really want to treat myself, I take the time to whip up a special treat: a chilled organic matcha tea latte.
Matcha strikes an ideal balance between the energizing properties of your java fix and the bright, springy freshness of a green or
herbal tea
. Its lush and enlivening scent accents its bright, grassy flavor: a balance of umami, bittersweet, and smooth creaminess, especially when combined with dairy (or an alternative milk for a
vegan matcha tea latte
). A cup of matcha may contain roughly the same caffeine content per serving as coffee, but I personally have experienced its energizing effects to be less intense and jolting than those of my winter cups of joe.
I love the organic matcha tea powder offered here at Mountain Rose Herbs because it's cultivated and prepared using the same practices as the powder used in traditional Japanese tea ceremonies; it's shade-grown in Kyoto prefecture, harvested while the Camellia sinensis leaves are young and tender, and then dried and slowly ground into fine powder through a special technique that helps it retain its nutrients, chlorophyll, and STUNNING green color. The result? A gorgeous, complex, power-packed beverage that makes my whole body smile—I hope it does the same for you. :)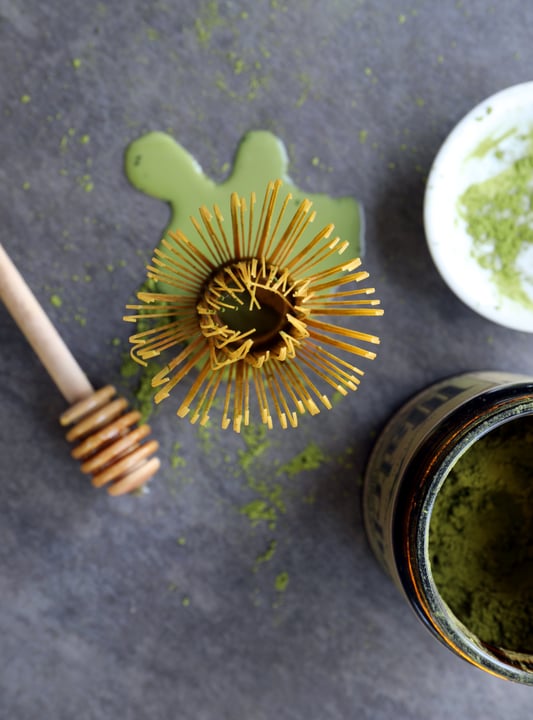 Iced Matcha Latte Recipe (Traditional Preparation)
Makes 1 serving.
Ingredients
Directions
We LOVE the traditional preparation for optimal smoothness, but if you need a quick and easy matcha latte recipe to take on-the-go, there's a simplified version as well!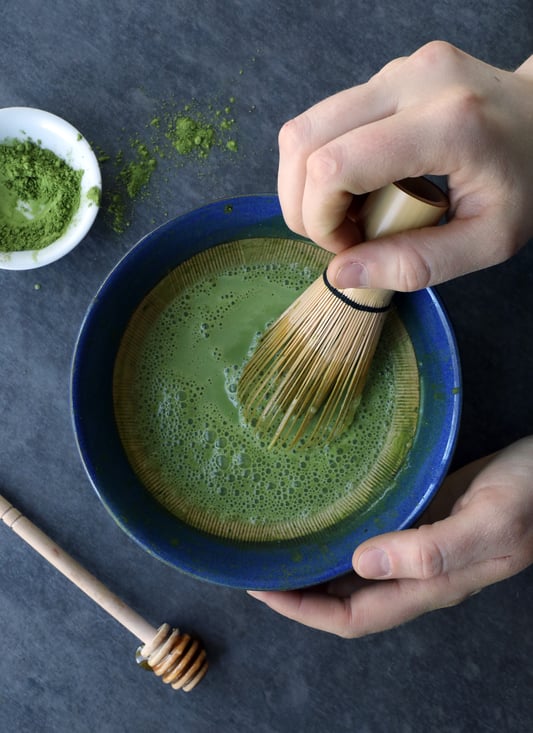 Iced Matcha Latte Recipe (Easy Mason Jar Preparation)
Makes 1 serving.
Prepare in a half-pint jar with lid.
Ingredients
Directions
Scoop organic matcha powder into jar, then add a few drops of water.
Stir to form a paste, adding more water as needed (this prevents powder clumps).
Add milk, honey or agave, and a couple ice cubes.
Screw lid securely onto jar, then shake to mix.
Grab, go, and enjoy!
Wondering how to use matcha in Hot Tea?
You may also be interested in: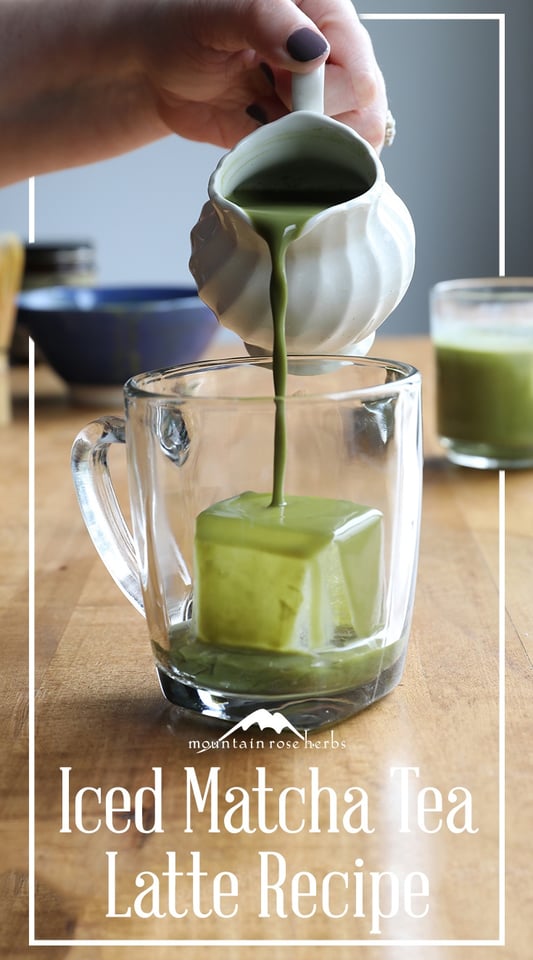 This blog post was originally published in 2014 as a part of our weekly series: The Sunday Steep.