We are proud to announce a new herbal resource for our community! We are compiling a list of certified organic local herb growers with under 40 acres in cultivation, so that plant lovers like you know where to go to get high-quality fresh herbs!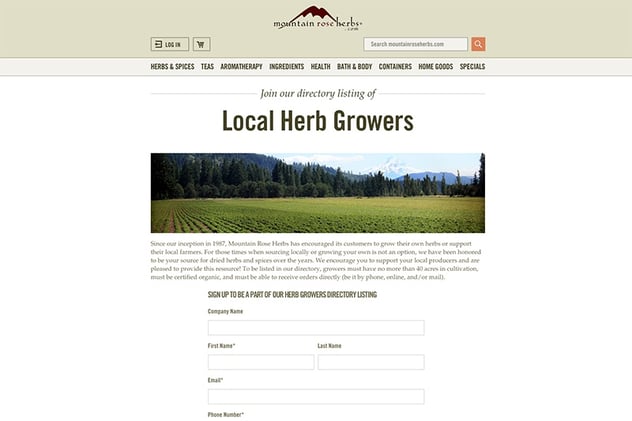 Why is this important to us?
Since our inception in 1987, Mountain Rose Herbs has encouraged its customers to grow their own herbs or support local farmers.
If you're not up for gardening, supporting local farming gives back to your local economy. It reduces your carbon footprint by lessening the resources used for extra shipping, packaging, and distribution. It also supports bioregionalism, and helps cultivate local varieties of botanicals. For those times when sourcing locally or growing your own isn't an option, we have been honored to be your source for dried herbs and spices.
We also offer a variety of herbal seed packets as well as several books on gardening and identifying herbs, so you can plant everything from fresh lavender to fresh lemongrass. We also encourage ethical wildcrafting, because it's critical to scout for beloved botanicals without harming the native landscape.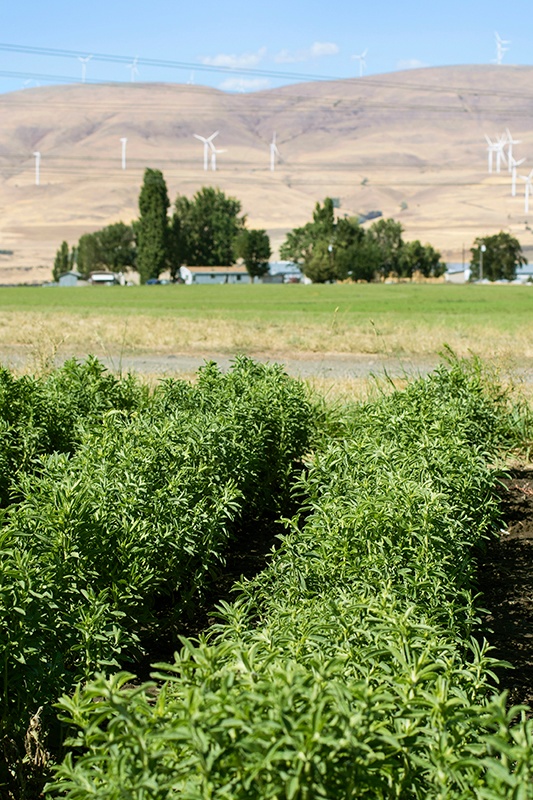 We've always supported local farms!
Supporting local agriculture is a way of life for us at Mountain Rose Herbs. Simply put, we feel it's a must for national companies, and we've proud to continue this ethical approach to business through community outreach. We sponsor numerous events such the Local Food Connection, which helps to create sustainable business opportunities for local farmers. We also support the Organic Growers School, the Organic Seed Alliance, and other nonprofit organizations.
We also care for local farmers through our sustainable sourcing practices! When possible, we've sourced herbs such as peppermint and oatstraw here in Oregon! We'll jump at the opportunity to source valued botanicals close to home, and we recently had the delight of finding lovely, high-quality organic angelica root at a certified organic farm in southern Oregon. However, we know that there are so many other farms out there that grow fresh herbs, and we're so happy to have found a way to share these resources with our community!
How you can help
Do you know any local farmers who could use a shout-out? Ask them to sign up to be a part of our herb growers directory listing. In order to be listed, growers must have no more than 40 acres in cultivation, must be certified organic, and must be able to receive orders directly (be it by phone, web, and/or mail). We'd be so delighted to support the local growers who you cherish most.