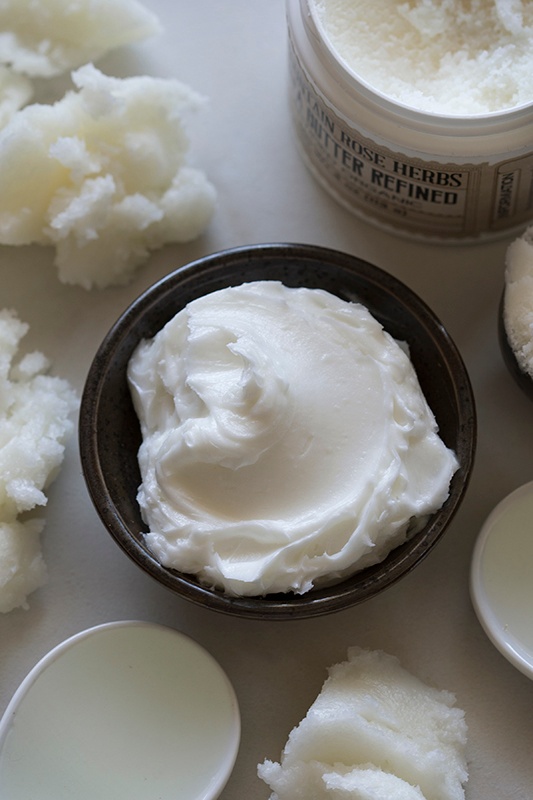 For all of us who shave, what if we could look forward to this ritual as an invigorating act of self-care? I am the first to admit that shaving can feel more like a chore. But making this rich homemade organic shaving cream recipe has definitely brightened my mood and helped me embrace this task as a little extra pampering.
Whether to clean up your beard or for a head-to-toe shave for a swim meet, a good soothing lotion is an important factor in getting that smooth, close shave we hope for. While aerosol cans of fluffy white foam were fun to play with in the tub as a wee one, they surely are not the healthiest choice for our skin. The skin as our largest organ absorbs everything we put on it, including the chemicals added to the big brand name products to create scents and textures rather than encourage general health.
How to Make Shaving Cream:
Lucky for us, nature gave us just the right ingredients to safely nourish our skin and adjust aromas to our personal preference! This fun shaving cream recipe uses only organic ingredients and is fully customizable. While this formulation works great, I am all in favor of being your own shaving cream pioneer. DIY can be an enjoyably messy and creative science of trial and error. Try out different oils, butters, and scents if you want. I chose kukui nut oil, as I find it to be a wonderful oil for body parts that could use some extra love. Nearly odorless and healthy for skin, it is the perfect addition for a satisfying shave. I hope you enjoy this clean-scented skin-adoring concoction handcrafted with love for your body and soul. Happy shaving!

Homemade Shaving Cream Recipe:
Ingredients
Directions
Using a double boiler, add the coconut oil and shea butter. Let melt over low heat occasionally stirring. Remove from heat.
Add kukui nut oil and essential oils. Stir to combine.
Transfer bowl to fridge and allow mix to solidify.
Remove from fridge. Use a hand-held mixer or blender to whip mixture until it's similar to frosting.
Let mixture rest for a few minutes. Then transfer to an airtight container. Mixture lasts one month if kept away from heat.


Want More DIY Body Care Recipes?