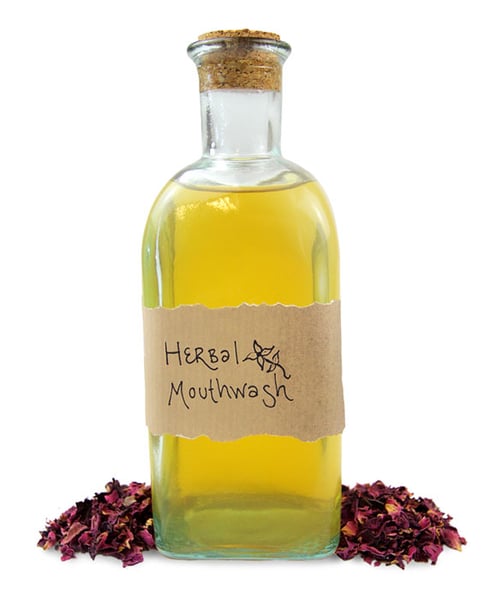 Making your own mouthwash is as easy as making tea and allows you to avoid artificial colors, flavors, fluoride, and sweeteners often found in commercial products. Using rose tea offers a wonderful astringent base.

Rosy Herbal Mouthwash
This mouthwash is perfect during times when you need a little extra care.
Everyday Herbal Mouthwash
This is a great recipe to use each day after you brush your teeth.
Directions:
Mix all ingredients together in an

amber bottle

and store in the refrigerator for one to two weeks, unless it starts to get funky sooner.

The alcohol extract and refrigeration should preserve it for quite a while, though I don't know for sure how long since I use a batch up quickly when needed - usually within a week.

If your teeth are sensitive to cold, you can mix it with a little hot water to warm.

Swish a mouthful or two each day for 30 seconds and then spit out.